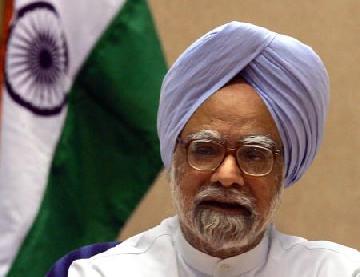 With U.S. President Barack Obama hosting his first state dinner for Indian Prime Minister Singh, International Affairs Forum asked three leading commentators about the most important areas for prospective cooperation and the biggest challenges facing their bilateral relationship.
Bahukutumbi Raman, Institute of Topical Studies



Response: The primary question before Mr. Obama and his advisers during their talks with Prime Minister Manmohan Singh: How can the US address a complex mix of interests, concerns, and policy preoccupations in a manner that will retain American influence in the Af-Pak region without jeopardising the green-shoots of its strategic relationship with India? They have not found an answer to this dilemma, and hen... more

Chintamani Mahapatra, Jawaharlal Nehru Univ.



Response: Indian Prime Minister Man Mohan Singh's state visit to Washington is unlikely to break new ground. However, its significance cannot be underestimated in terms of future trends regarding the Indo-US strategic partnership.

It was President George W. Bush and Prime Minister Singh who together cemented a new and emerging strategic partnership between the oldest and the largest democracies by succes... more

Lisa Curtis, Heritage Foundation



Response: The U.S. and India have several common interests and security concerns that have drawn them closer over the last decade and that will increasingly form the basis for a lasting strategic partnership into the 21st century. The two countries will likely sign agreements on a range of issues to include health, education, the environment, trade, defense and space, to name just a few. But to maximize t... more

Chinese investment - good for Africa? - 6/14/2009
International Affairs Forum asked six analysts: "Chinese foreign direct investment in Africa reached... more...

Assessing the Russian Economy - 5/11/2009
Commentators share their thoughts on the state of the Russian economy and the influence of the Kreml... more...

Tackling the terrorist threat in Britain - 2/20/2009
IA-Forum asks: "The head of the U.K.'s domestic security service MI5 announced at the beginning of J... more...