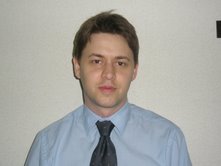 The visit last month to China by Taiwan's ruling Kuomintang (KMT) chairman Wu Poh-hsiung was the clearest example so far of the recent thaw in relations between the mainland and the island it claims as its own.
The shift in atmosphere is in marked contrast to the tensions evident under the eight-year rule of former Taiwanese President Chen Shui-bian, during which both sides would periodically ratchet up tensions -- China by threatening the use of force to bring Taiwan under its control and Chen by pressing for independence.
China appears determined to capitalize on the new mood since incoming Taiwanese President Ma Ying-jeou took office last month, and has already invited Taiwanese officials to attend talks in Beijing on June 11, in what are poised to be the first bilateral talks in a decade.
"I expect the emergence of the Ma administration to contribute to more stability," said Yasuhiro Takeda, dean of the Graduate School of Security Studies at Japan's National Defense Academy in Yokosuka.
However, it is not just China that is likely to welcome a reduction in cross-Straits tensions, but also one of Taiwan's closest allies: Japan.
"Ma is less likely to rock the boat of China-Japan relations," said Jing Sun, an assistant professor at Denver University's Department of Political Science.
Indeed, while the relationship between China and Taiwan has only very recently begun to warm up, relations between Japan and Taiwan have been growing steadily stronger for years -- especially over the past decade.
Sun points to the policies of former Taiwanese President Lee Teng-hui, who has close personal ties with Japan and who has been a sharp critic of China, as laying much of the groundwork on which Chen worked to press for closer Taiwan-Japan ties. "There's been a deepening and consolidating of Lee's policies," he said.
Prof. Phil Deans of Temple University's Japan Campus in Tokyo agrees that there has been a shift in recent years. "From the late 1990s onwards there was a real ramping up of the relationship," he said.
The closer ties have included increased trade -- in 2006 Japan became Taiwan's second biggest trade partner, while Taiwan was Japan's fourth largest -- as well as a tourist visa waiver program and the signing in May of a new aviation agreement under which the two countries will promote exchanges on aviation safety and cooperate on investigations into airline accidents.
Japan has also offered Taiwan political support, including, despite Chinese opposition, backing Taiwan's so far unsuccessful bids for observer status at the World Health Assembly.
Deans says such support for Taiwan runs deep among the Japanese public.
"There is an enormous amount of public support for Taiwan, both because it is democratized, and also because the [People's Republic of China]'s claims on it are problematic," Deans said. He also notes Japan, for its part, has earned a key ally in the region. "It's the only place in Northeast Asia that will stand up and say 'we love Japan.'"
But Dr. Lin Chen-wei, director of the Department of International Affairs for Taiwan's opposition Democratic Progressive Party, says he is concerned that it is as yet unclear whether the recently installed KMT government will continue the efforts made under Chen's DPP to cement ties between the two.
"We tried to keep this low key, but we had many high-level visits [when the DPP was in power]," Lin said. "Although we didn't want to advertise this while in power, we have had ministerial-level contacts traveling to Japan quite often."
He notes that Ma broke with Chen in failing to mention Japan during his inaugural address, and says it is unclear whether the KMT will maintain the close contacts with Japanese lawmakers that the DPP worked to foster. "I'd like the KMT to lay out a clear vision of its foreign policy, which should of course include Japan," he added.
Deans, however, is more upbeat on future prospects, saying he expects recent progress to continue despite the change in leadership. "The KMT has had a slightly more suspicious relationship with Japan," he agreed. "But Taiwanese of all political stripes know how central Japan is to their security."
Sun says Ma had already tried to underscore the importance of the relationship with Japan even before coming to office, including during a three-day visit to Japan in November. "Ma did a good job of assuaging worries," he said. "He even worked hard to deliver a speech in Japanese."
During that trip Ma proposed signing a free trade agreement with Japan and welcomed the prospect of Japan playing a bigger role in international affairs. He also pledged to follow a "three nos" policy of "no unification, no independence and no use of force," in a speech at Doshisha University in Kyoto.
During this speech, Ma argued Taiwan needed a "Hard ROC [Republic of China]" strategy, which he said should include arms purchases from abroad and a defense build-up that would be "undefeatable by blockade, unoccupiable under invasion, and uncrackable with our sustained resistance."
He also touched on the 2005 Two-Plus-Two Statement issued by the United States and Japan, which stated that the two sides encouraged "the peaceful resolution of issues concerning the Taiwan Strait through dialogue" and that this was a "common strategic objective."
China was quick to criticize the statement at the time, accusing the two of "meddling" in its internal affairs. It has also been wary about U.S.- Japan work on a missile shield, which it fears increases the chances of Japan getting drawn in to any military confrontation between China and Taiwan.
This frustration over missile shields was in evidence as recently as last weekend, when China's Lt. Gen. Ma Xiaotian, deputy chief of the general staff of the People's Liberation Army, complained of the "expansion" of military alliances and space-based missile defenses during the Shangri-La Dialogue meeting in Singapore.
However, Takeda points out that there are constitutional bars to Japan getting involved in any conflict that does not pose a direct threat to the country.
"The Japan-U.S. Security Treaty originally covers Taiwan in its Far East stipulation. If the situation is so serious to directly affect the defense of Japan, it would be a matter of the right of individual self defense," he said. "[But] if the situation indirectly affects Japan, it would be the exercise of collective self defense, which is banned under the constitution."
And he added: "The Japanese intended the system for a few missiles from North Korea, not to target many Chinese missiles, which would be technically difficult to deal with at present."
Deans said he anyway does not expect Japan to press for a shift from the current status quo. "There won't be any significant changes to the formal relationship unless Washington pushes one," he said.
But looking ahead, he says he is not so sure what will happen. With dismal approval ratings as low as the 20s, and with a lower house election due no later than next year, Japanese Prime Minister Yasuo Fukuda's leadership of the ruling Liberal Democratic Party looks under threat. Former Foreign Minister Taro Aso, a China hawk, is seen by many as the frontrunner to succeed Fukuda. If he does, Deans says Taiwan may well get more overt support from Japan. "Taro Aso has a very deep personal relationship with Taiwan," Deans said.
Regardless of who is in power, Lin says he hopes Japan and Taiwan can continue to develop their relationship. "Many Japanese come to Taiwan and see it is a very democratic and dynamic society, which contrasts with what they see in the PRC. It is the same for Taiwanese visiting Japan," he said. "We hope the KMT will continue to have interactions and really substantive dialogue."
And Sun believes China, meanwhile, will have to be careful not to overplay its hand with Taiwan's new government. "Forcing Ma to stress Chineseness could backfire," he said. "And it could push Ma closer to Japan."
Jason Miks is a Tokyo-based writer and managing editor of International Affairs Forum.
Comments in Chronological order (0 total comments)