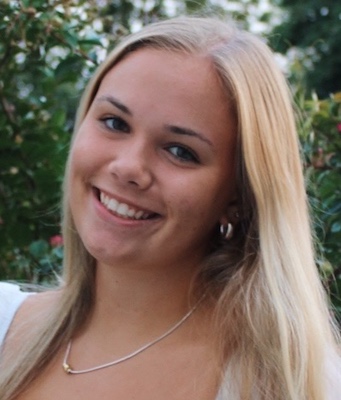 Iran's frequent use of capital punishment remains an integral part of the country's justice system. The country isn't the only one using the death penalty, but it remains to have some of the highest execution numbers each year. Iranian authorities have failed to publish official numbers, keeping the rest of the world from knowing the full truth. That said, human rights organizations have speculated that thousands of people are currently sitting on death row in Iran, with over 85 people being convicted of crimes they committed as children ("Iran 2021," n.d). It's clear that Iran is in violation of international human rights law and will continue to use capital punishment unless the international community (IC) puts its foot down and reprimands the country for its illegal behavior.
International Law
Iran signed the International Covenant on Civil and Political Rights (ICCPR) in 1968 and ratified it shortly after. Following the ratification, Iran became responsible for upholding the provisions of the legally binding treaty. That said, the country violates Article 6 which states that everyone has the right to life, no one should be arbitrarily deprived of life, countries that do use capital punishment may only impose it for the most serious crimes, no child should be sentenced to the death penalty, and the sentence may only be given by a competent court.
It's one thing for a country to use capital punishment sparingly and for horrific cases, but Iran's history proves it's used often and for a wide variety of crimes. 2015 reportedly had 977 executions, the highest number of executions in a year. More recently, there were 314 in 2021. It's worth noting these numbers are from the reports given by the Iranian government, but all cited sources say the numbers are realistically a lot higher. Out of the hundreds of executions within the past 7 years, crimes constituting capital punishment included drug-related charges, Moharebeh ("waging war against God"), political activities, robbery, protests, social media posts, alcohol, murder, and more. Capital punishment may arguably be reasonable for some of these charges, but most of the world would argue that social media posts and drinking alcohol aren't the most serious crimes.
Articles 1, 6, and 37 of the UN Convention on the Rights of Children go hand-in-hand with Article 6 of ICCPR. The convention states that no child, anyone under the age of 18, can be sentenced to capital punishment or life in prison without a chance of early release ("Convention on the Rights of the Child," n.d.). Iran did ratify the convention, but it added a reservation that gave the country permission to not apply the provisions of the Convention if they conflict with Islamic laws. In 2021, Iran was the only country in the world to execute a juvenile offender, let alone 4 ("Iran Human Rights," 2021).
Additionally, Iran seems to be in direct violation of the UN Basic Principles on the Role of Lawyers. It states that everyone is entitled to help from a lawyer in all stages of criminal proceedings, but in Iran, convicted criminals aren't allowed to speak with a lawyer during the detention, interrogation, and preliminary stages of the criminal proceedings ("Iran Death Penalty," 2009). Similarly, Article 6 of the ICCPR mentions that capital punishment can only be ruled on by a competent court. It's unclear what a competent court looks like exactly, but presumably not one that lets a judge also stand in as a prosecutor and interrogator, lets the judge make their own call if the punishment isn't mentioned in the Islamic Penal Code (IPC), and one that views defendants guilty unless proven innocent.
How is Iran getting away with it?
Why has Iran been able to get away with these human rights violations? There are a few reasons. First, Iran has failed to provide periodic reports to the UN Human Rights Committee (HRC) in the past. The HRC plays a crucial role in the IC because it oversees the implementation of the ICCPR. According to the current legislature, once a country ratifies the ICCPR, it's required to provide the HRC with an initial report within the first two years, and then periodic reports every 3-6 years after. Iran has submitted 3 reports since 2010, but before that, the country failed to submit a report within 18 years ("Universal Periodic Review," 2022). To make matters worse, the HRC doesn't enforce timely submissions. It can't process more than 6 reports at a time, which means it wouldn't be able to review and make recommendations on all reports if they were submitted on time. Countries also know that the HRC can't reprimand countries for not submitting reports on time. The most it can do is send a report to the General Assembly (Willmott-Harrop, 2001). Furthermore, when Iran chooses to report information on the death penalty, it doesn't provide accurate numbers. As mentioned prior, the country is suspected of lowballing its numbers to help its reputation. Given this information, it can be inferred that the country chose to ratify the ICCPR simply to uphold its reputation, not because it wanted to comply with the law.
Looking forward
Given the recent success in similar matters, the IC needs to condemn Iran's human rights violations and increase international pressure. After increasing international awareness of drug-related executions, individual state donors withdrew funding from UNODC operations in Iran. Consequently, the political costs of continuing to execute drug offenders became too much for Iran to bear. The IC should acknowledge that putting a halt to capital punishment in Iran is unrealistic, but pushing for the country to obey the ICCPR provisions is a start. Specifically, it's recommended that the IC increase pressure and create awareness of juvenile executions and executions for less serious crimes. Furthermore, the IC should push for legal reforms, following the legislation in the UN Basic Principles on the Role of Lawyers, to improve the injustices within the courtroom. Additionally, the UN Special Rapporteur should focus on these human rights violations, and continue to closely monitor the periodic reports, while also publicly condemning Iran.
Today, roughly 70% of all countries have abolished the death penalty, but Iran is nowhere to close making that decision. While it's not reasonable to ask the country to abolish capital punishment, the IC must condemn human rights violations based on the provisions of the ICCPR that Iran is responsible for. The only way for there to be change is for the rest of the world to take action. Human rights have no boundaries and Iran needs to be held accountable.
Jenna Dauria is a current senior at American University in Washington, DC, working towards a bachelor degree in International Studies and a masters degree in Terrorism and Homeland Security Policy. Jenna has a passion for learning about human rights issues around the world, and hopes to one day be able to make an impact for the lives that need it. She recently got the opportunity to intern at the European Parliament in Brussels, Belgium, working under an advisor for the human rights committee. During her time there, she worked alongside other interns to create a brief on the death penalty in Iran which sparked her interest for this article.
References
Convention on the Rights of the Child. (n.d.). OHCHR. Retrieved October 18, 2022, from https://www.ohchr.org/en/instruments-mechanisms/instruments/convention-rights-child
Iran Death Penalty: A State Terror Policy. (2009, April). International Federation for Human Rights. Retrieved October 15, 2022, from https://www.fidh.org/IMG/pdf/Rapport_Iran_final.pdf.
Iran Human Rights: At Least 267 Executions in 2020. (2021, March 30). Iran International. Retrieved October 18, 2022, from https://old.iranintl.com/en/iran/iran-human-rights-least-267-executions-2020
Iran 2021. (n.d.). Amnesty International. Retrieved October 15, 2022 from https://www.amnesty.org/en/location/middle-east-and-north-africa/iran/report-iran/.
Universal Periodic Review - Iran (Islamic Republic Of). (2022). United Nations Human Rights Council. Retrieved October 15, 2022 from https://www.ohchr.org/en/hr-bodies/upr/ir-index.
Willmott-Harrop, Elizabeth. (2001, January). Human Rights Mechanisms and International Law. Liberty and Humanity. human-rights-mechanisms-and-international-law.
Comments in Chronological order (0 total comments)