Pakistan is a country in South Asia, a region that connects to the Middle East, Central Asia, and the Indian Ocean. This region is rich in natural resources, which have a big economic impact. The Islamic Republic of Pakistan is endowed with a wealth of natural resources, geoeconomic potential, and a strategic location with a large population of young people. Pakistan is a significant country for regional and international power politics and competitiveness because of its geostrategic location. The adage "you cannot change your neighbor" is well-known. China, Pakistan's neighbor, is an all-weather ally, but Iran, India, and Afghanistan, which border Pakistan, continue to be hostile and problematic states.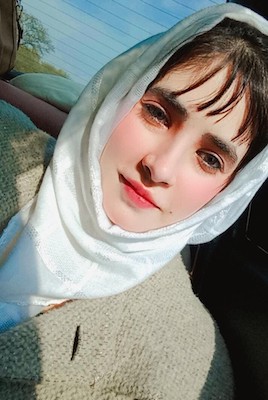 Although Pakistan is endowed with a wealth of geoeconomic and geostrategic advantages, domestic, regional, and global dynamics are impeding its development into a stable and important regional economic powerhouse. Serious risks to Pakistan's national security are resulting from disagreements with its neighbors, border disputes, terrorism, extremism, problems with foreign policies, and instability in the region. To address these issues, we should diversify our foreign policy by establishing relations with all nations on an equal footing, moving towards geo-economic narratives, fencing our borders, and ending the grievances of excluded groups.
According to Parag Khana, the 21st century is the century of Asia, just as the 18th and 19th centuries were the eras of Britain and America. South Asia has the lowest level of global integration; only 5% of global trade is conducted there. India and Pakistan are hyphenated with this region. After the Middle East, these two states are the most unstable on the globe and are both nuclear flashpoints.
Internal Challenges to Pakistan's National Security:
Political instability and the political elite's reluctance to address their problems with appropriate care and thought are the biggest threats to Pakistan's national security. A major problem has been poverty, caused by unemployment, increasing taxes and tariffs, and inflation. Political unrest harmed Pakistan's standing in international forums and damaged its relationships with regional and international powers. Another threat to our national security is extremism and terrorism, with Baluchistan's problems and the region's complaints fueling unrest and anti-state feelings among regional and international powers. The lack of coherence and cohesion in society is a result of illegal commerce, border disputes, and the Baluchistan region. Religious intolerance, attacks on military personnel, and the emergence of extremism in society are all severe risks to the stability of Pakistan as a result of radicalization. Unchecked population growth, a lack of national integration, rising societal intolerance that promotes extremism and terrorism, lawlessness, corruption, air pollution, and cyber security are just a few of the important security concerns Pakistan faces.
The separation of society into anti-state groups, the split between Shia and Sunnis, and sentiments against political-military interactions all pose severe dangers to Pakistan's security and prevent the country from becoming an international economic powerhouse. Federal and provincial coordination is seriously threatened by cyberwarfare and anti-government propaganda. Pakistan right now is a nation that desperately needs stability and peace. But it is challenging to envision how Pakistan may reverse an alarming trend of domestic unrest and economic deterioration without reforming and fully transferring the power of its national security apparatus. Once the Taliban resurrected, attacks by Daesh and other militant groups increased daily, skirmishes at the Pakistan-Afghanistan border, assaults on security officers, and the illegal trade in opium and other items along the border are just a few examples of security challenges. ISKP's rise to power in Afghanistan poses a serious threat to Pakistan's security because of the potential for spillover effects on other states in the region. Additionally, after the US was humiliated in Afghanistan, it is possible that the US could use ISKP and other military organizations to destabilize Pakistan and south Asia to contain China and the CPEC.
External Threats to Pakistan's Security:
Iran and Pakistan are friendly neighbors with strong linguistic, cultural, and religious ties, but both nations are unable to handle their current problems, including border disputes, smuggling, illegal commerce, and human trafficking, which is producing tense relations. Low economic growth and commerce with Iran are caused by illegal trade at the Pakistan-Iran border. Iran is a Shia majority nation, and Pakistan's tense relations with Iran are escalating religious intolerance and conflicts between Shias and Sunnis. Baluchistan's grievances and underdevelopment intensified as a result of illegal trade and border smuggling.
Multi-polarization has been encouraged as a result of the redistribution of power from the West to the East and the North to the South. It has encouraged both the integration and fragmentation of the free flow of products, finance, people, and ideas. It has also hastened globalization and technological development. Radicalization and terrorism were nonexistent in Pakistan when it was founded. Pakistan has had numerous security issues as a result of its location at such a critical juncture on the global map. Pakistan paid a high price for taking part in the US-Afghanistan war after September 11, 2001. The administration was forced to alter its foreign policy and introduce fresh modifications to the state's security system as a result of the recent outbreak of terrorism in the nation. The civil-military leadership is not in agreement, and there is political instability in the nation. Also, Pakistan must urgently reassess its security policies and develop a potent counterterrorism strategy.
The main cause of regional instability and a threat to regional security is American participation in South Asia. External risks to Pakistan's regional security also stem from Indo-US relations and their nuclear accord to appease China and sabotage CPEC. Due to US participation, this region has become more unstable and has experienced regional or bloc politics. Due to Pakistan's preference for China and the US's close ties to India, the region is underdeveloped, and these countries conflict with one another. Pakistan has been a frontline combatant against terrorism and extremism as a result of its security and foreign policy, which are consistently concerned with geostrategic concerns and issues while paying little attention to geo-economic ties. Foreign and domestic security strategies based on security led to the least amount of regional and state integration.
Suggestions and Conclusion:
The following tips can help to overcome obstacles and issues in national security. To make our nation more dependable and trustworthy, we should concentrate on geoeconomic and people-centric policies at the national, regional, and international levels. The Pakistani government took a significant step last year when it developed its geoeconomic relations policy. Apart from US and KSA-centric policies, we should diversify our relationships and foreign policies with other regional countries. We should also establish positive relations with Iran, Russia, and other nations.
To stop extremism and radicalization in society, we must mainstream marginalized groups and put an end to their complaints. In order to maintain peace in our nation and region, we must draw attention to India's plans for Kashmir and its cyberwarfare against Pakistan. We need to put more effort into CPEC development because it will help us fight inflation, alleviate poverty, and draw in foreign capital. Through developing good links and relations, we must present a benign image of Pakistan at international fora. For Pakistan's development, Afghanistan's stability is urgently needed, hence, we must expand our position as a regional player in all areas.
Maria Mansab is a MPhil Scholar at School of Politics and International Relations, Quaid I Azam University Islamabad, working on her thesis, "Pakistan-Iran Economic Relations: Challenges and Opportunities." Her areas of interest are the Middle East and South Asia, International Law and Gender Issues. She is currently working as an intern at Institute of Regional Studies.
Comments in Chronological order (0 total comments)