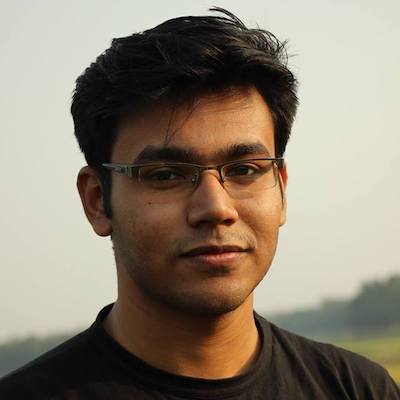 On February 14, 2019 a convoy of Central Reserve Police Force (CRPF) of India was attacked by Jaish-e-Mohammed. Twelve days later, on February 28, Indian Air Force (IAF) penetrated 80 km inside Pakistan's territory and attacked Jaish-e-Mohammed hub. More than two years back, on September 18, 2016, Jaish-e-Mohammed attacked an army camp in Uri and murdered 19 soldiers. Just after eleven days of this attack, India responded with a surgical strike. This time with Special Forces of Indian Army.
The Modi administration launched three surgical strikes. While in 2016 and 2019 Indian forces penetrated inside Pakistan's territory, the first surgical strike authorized by Modi was in 2015. In June 2015, Indian security forces penetrated into Myanmar and killed 40 Naga militants. It was a response to June 4, 2015 ambush by Naga militants that killed 18 Indian soldiers.
Despite several terrorist attacks in India, Modi administration only authorized surgical strikes when its security forces were attacked. There were certainly other policy options to respond against Uri and Pulwama attack. Yet, the Modi administration chose to respond with surgical strikes. The purpose of this essay is to analyze 'why Indian government launched Surgical Strikes in the Pakistan administrated Kashmir in response to terrorist attacks on its security agencies?'. The paper analyzes policy options to respond to the attacks through rational actor model.
Rational Actor Model
Rational Actor Model (RAM) is an analytical tool of foreign policy decision-making. It is inspired from realist worldview. State is seen as unitary actor. Decision of the foreign policy decision makers is seen as the decision of the state.
Rational Actor Model assumes that every actor is rational. Rational actors are the foreign policy decision makers. In case of foreign policy, an elite cohesion of top leaders, advisors, ministers are decision makers. Rationality is, as Graham Allison defined, 'consistent, value-maximizing choice without specified constraints'. An actor behaves rationally if he or she chooses the best option to reach his or her goal.
A rational decision maker first identifies a problem. Then the decision maker seeks to solve the problem. In general, solving the problem means attaining national interest. The rational decision maker set the national goal and find several alternative options to attain that. Thus, the several alternative policy options are analyzed, their advantages, disadvantages and consequences are judged (cost benefit analysis). Then the actor ranks alternative options in basis of its utility. Top options are less costly and more beneficial while the bottom options are more expansive and less advantageous. Then the decision maker choses the best alternative option that maximizes the utility and satisfies national interest the most. This is called optimal choice. This is how, as illustrated by Greg Cashman in 1993, rational actor model explains foreign policy decision making.
Why Surgical Strike?
After the Uri attack, as Gokhale argued, Army chief General Dalbir Singh understood very well that Prime Minister Modi will not let it go without punishment. The terrorist attack humiliated Indian security forces. While it is very predictable India would respond after Uri and Pulwama attack, the question was ,'how India will retaliate?'. Will India seek a political solution or use its armed forces? What will be the degree of escalation of tension if India responses aggressively?
First, after both of the attacks, India could respond through political action. Modi, from June 2014 to May 2017, visited 49 states. Between June 2014 to February 2019, Modi had 94 foreign trips. From 2014, he visited United States for three years consecutively. President Obama visited India in 2015.
India has managed to create strong ties with South Asian nations. It's Act East policy has brought East Asian countries close to India. BIMSTEC, a regional alliance, comprises of South Asian and East Asian countries. BIMSTEC has shifted focus from SAARC where Pakistan is not a member.
After the Uri attack in 2016, India received support from its foreign friends. The 19th SAARC summit was to be held at 15-16 November, 2016 in Islamabad, Pakistan. But India pulled out in response of Uri Attack. Following India, Bangladesh, Afghanistan, Bhutan and Sri Lanka also pulled out. After the Uri and Pulwama attacks, India could certainly respond with diplomatic battle. Apart from China, all P5 states condemned terrorist attack of Uri. Similarly, the after Pulwama attack 48 countries, including US, UK, Japan, Russia and all South Asian countries apart from Pakistan, condemned the attack. With this much of International support, diplomatic solution seemed in favor of India.
Economic sanctions or a Security Council Resolution could have cornered Pakistan. But India has already managed to corner Pakistan with BIMSTEC and South Asian sub-regional cooperation. A diplomatic solution is time consuming and might become futile. In addition, Pakistan's 'all weather friend' China will certainly try to protect Pakistan from any Security Council resolution. After Uri terror attack, China vetoed and hold the enlistment to Jaish-e-Mohammed chief Masood Azhar as a terrorist.
In addition, even if India succeeded in sanctioning Pakistan, it would not be similar to humiliation of its security forces. Indian Armed Forces and security agencies would lose its confidence in Modi administration as well. The Modi administration and BJP government would face severe criticism from opposition and its Hindu nationalistic support base as well. In essence, even if a diplomatic solution could punish Pakistan, it would be harmful for Modi's regime interest and general public will lose their confidence in Indian Armed Forces as well.
Second, India could mobilize its troops and engage in a conventional war with Pakistan. As Indian security forces were humiliated in Uri and Pulwama attack, it is logical that India could respond with its military. India could mobilize its troops, engage its armed forces and give a punitive blow to Pakistan. Chances are goo that Pakistan's military inferiority would bring India's victory.
On the other hand, while India might have engaged itself only into conventional action, Pakistan would not. Pakistan's nuclear weapon, as Gurmeet Kanwal argued, has two purposes: 'to deter the threat of India's nuclear weapon' and 'to counter India's conventional military superiority'. Pakistan has adopted first use of nuclear weapon policy. If India penetrated its troops into Pakistan's territory and started a conventional battle, then Pakistan might have used nuclear weapon to counter the attack.
In 1998, Indian Prime Minister Vajpayee set out five principal elements of nuclear policy. No first use of nuclear weapon was officially adopted there. Once Pakistan would launch it's nuclear weapon against India, India would certainly use its. As a result, starting a conventional battle against a terrorist attack could've resulted into MAD (Mutually Assured Destruction).
Third, India could initiate operations as articulated in Cold Start. Walter Ladwig III provided a comprehensive study on Cold Start doctrine. Cold Start, adopted in April, 2004, is India's limited war doctrine in response to Pakistan's ambition on Kashmir. The purpose of this doctrine is to response with retaliatory action against Pakistan's proxy war in Kashmir. Ladwig argued that, though details of the doctrine are highly classified, Indian military with division sized Integrated Battle Groups (IBGs) will penetrate into 50-80 kilometers inside Pakistan's territory with 72 to 96 hours from its mobilization. This bite and hold tactics aims at bringing Pakistan into negotiation table. This action could humiliate Pakistan's armed forces and government. In addition, India could give a clear message that this type of proxy war will not be tolerated at all. Superiority over Pakistani Armed Forces would've been very positive for BJP governments regime interest as well.
Even if Indian forces succeeded to properly implement the limited war doctrine, their counterpart, Pakistan might not perceive it as a limited war. General Lodhi said, even if India attacks with conventional weapon, Pakistan will respond with nuclear weapon. Even General Lodhi argued that if Indian forces are in Pakistan's territory, then Pakistan will use nuclear weapon on Indian forces on its own soil. Though General Lodhi argued this in Pakistan Defence Journal, 1999, but development of Pakistan's tactical nuclear weapon bears the trait that if India acts according to Cold Start, Pakistan will not hesitate to use its nuclear weapon. And once Pakistan uses nuclear weapon, India certainly will. This option could escalate the tension between India and Pakistan to MAD as well.
Finally, India could respond with a swift and short surgical strike inside Pakistan's territory by attacking terrorist hubs. A surgical strike, despite being short and swift, would give a punitive blow to Pakistan's proxy or sub-conventional war in Kashmir. Additionally, a surgical strike involves very limited goal with limited troops. As a result, the cost of the strike is very low.
Since the strike would involve armed forces, a successful surgical strike would restore public faith in the government and in Indian Armed Forces as well. In addition, the strike will prove India's military superiority over Pakistan. This would also be supportive to Modi's regime interest.
On the disadvantageous side, decision of surgical strike was a huge gamble. The success of an operation would depend upon precise intel to proper evacuation of the Indian forces from Pakistan's territory. Despite many nations showed support to India after Uri and Pulwama attack, violation of Pakistan's sovereignty would not have been taken very lightly. Finally, Pakistan could retaliate more aggressively as well.
Conclusion
From the four alternative options discussed above, a surgical strike seemed like an optimal option to India's leaders. Thus, in response to Uri and Pulwama terrorist attacks, Indian government authorized surgical strikes. Arka Biswas, studying the 2016 surgical strike, argued that India had three aims to attains through surgical strike: punish Pakistan for its support to terrorist groups for proxy war in Kashmir, deter Pakistan for proxy war and wipe out the terrorist hubs in Pakistani side. These objectives are also applicable for 2019 surgical strike as well.
India seemed to attain two of its objective very successfully. It sent a clear message to Pakistan for its sub-conventional war. It also punished the terrorists as well. Additionally, after the 2016 surgical strike, the BJP successfully used the achievement of for their election campaign. In a similar manner, Modi, calling his administration 'Chowkidar's government', used the success of surgical strike for his electoral campaign as well.
Now the question is 'did surgical strikes reduce terrorist activities in Kashmir?'. According to an Indian government report, terrorist activities in Kashmir valley have increased 176% from 2014 to 2018. The report also claimed during this period 1700 terrorist activities took place and took 1315 lives.
Surgical strikes could not reduce or end Pakistan's ambition on Kashmir. Yet, in the eyes of India's foreign policy decision makers, it was the most logical option. It served their purpose well. In addition, from two surgical strikes, it is seen that Pakistan's response was not that severe. Even when Wing Commander Abhinandan Vartaman was captured, Pakistan's Prime Minister deescalated the tension between India and Pakistan by declaring his release as a 'peace-gesture'. In response to surgical strike of 2016, Pakistan first denied the fact. In both the cases of surgical strikes, the response from Pakistan was minimum while the gain for India was maximum.
The author is doing his masters in International Relations at Bangladesh University of Professionals. He takes keen interest in South Asian security issues.
Comments in Chronological order (1 total comments)