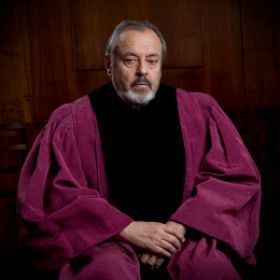 Excellences,
Ladies and gentlemen,
Dear friends!
It is a great honour for me to have the opportunity to address you today at an International conference on behalf of the organizers - International Institute for Middle East and Balkan Studies (IFIMES), fastest developing European media platform – Modern Diplomacy and other two co-organisers, not present today. I convey to you their all-hearted greetings with the wish that the conference be fruitful and successful.
I also take this opportunity to thank Ambassador Emil Brix, Director of the Vienna School of International Studies for collaboration.
I wish wisdom and foresightedness to today's conference entitled "Europe – Future – Neighbourhood: Disruptions, Recalibration, Continuity". The topic of today's event – second in the newly established Vienna Process – is important, not only for Europe but for the whole world. Given that our institute has a Special consultative via ECOSOC with the UN, and that my country is soon to take up the EU Presidency, our obligation is even greater to deal with such topics.
Along with this outstanding event, we also mark the twentieth anniversary of the establishment of the IFIMES Institute. During these two decades we developed a global network of partners, associates and members.
Excellences and friends,
Today we mark an important historic date; International Women's Day. I am truly delighted and honoured that we have so many ladies among the moderators, panellists, partners and viewers. Our daughters, sister and mothers are not only nicer, but are the brighter half of the mankind, too. Happy and organically healthy International Women's Day to each and everyone of you!
And now, before closing, let me express our appreciation that our four partners are again with us: Diplomatic Academy Vienna, Modern Diplomacy, Culture of Peace and European Perspectives. Among the academia, media and other associated partners from 4 continents, we are indeed honoured to partner with the important Specialised Agency of the United Nations – UNIDO, as well as with the world's second largest multilateral system after the UN, that of the OIC on this event.
This, second consecutive, gathering of the Vienna Process in its birth place – capital of Austria, is the best basis for our next step: conferences in Geneva in May and in Barcelona in September this year.  
Special thanks to our key-notes; Commissioner Várhelyi, State Presidents Vella of Malta and Meta of Albania, as well as Excellency Zannier – our newly apointed Director for Euro-Med for chairing the important, first Panel, on cross-Med cooperation, Miss Mazlic of Al Jazeera and Ms. Harvey of Ban Ki-moon Center for charing other two highly topical panels.
Due appreciation goes to our fellows in Brussels, London, New York, Ottawa, Athens, Geneva, Paris and in Vienna for making this event and our Process possible.   
Finally, a sincere thanks to all our panellists today. There valuable exchanges will be mutually beneficial to all of us gathering today for the battement of our common future and security in Europe and beyond.
I thank you.
Honourable Prof. Ernest Petric,
President of the Constitutional Court, Slovenia (aD)
President of the IFIMES Advisory Board
Comments in Chronological order (0 total comments)