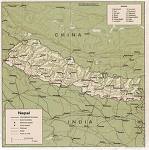 IA-Forum hears from five commentators who were asked the question: "How will the Maoist general election victory in Nepal impact upon the country's foreign policy and its relationship with other countries in the region?"
John Garver, Georgia Institute of Technology



Response: The growing political influence of Nepal's Maoist movement will offer important opportunities for expansion of Chinese influence in the Himalayan region. While China's leadership has long since abandoned the tenants of Chairman Mao's class struggle, they still recognize that revolutionary movements grow out of deep roots within societies, and that societies will sometime give rise to revolutionar... more

Sanjoy Hazarika, author and filmmaker



Response: The Maoist victory in Nepal is unlikely to substantially alter relations with India or the PRC on the ground. Let me reflect on India, than China here. The Nepal-India boundary which surrounds Nepal on three sides is 1850 km long, or 465 kilometers longer than the Nepal-China boundary. Each side needs the other -- Nepal is landlocked and wholly dependent on imports through India; it is much more d... more

Ali Riaz, Illinois State University



Response: The Maoist victory in the general election has dramatically changed the domestic political landscape of Nepal, and consequently will bring changes in the country's foreign policy. Geographically sandwiched between two Asian giants, China and India, the country had always maintained equidistance between these two influential neighbors, albeit closer to India. But the political establishment (i.e. t... more

Nishchal N. Pandey, Kathmandu-based scholar



Response: The successful holding of the Constituent Assembly elections in Nepal on April 10th fulfilled a 57 year-old promise of the people being allowed to draft their own Constitution. The magnificent victory of the CPN (Maoists) came as a surprise to many national and international observers however, within the past one decade the Maoists had carefully been nurturing their rural support base in a country... more

Middle East Report - 5/14/2008
International Affairs Forum presents its second special publication, a collection of essays and inte... more...

Independence for Taiwan? - 4/10/2008
International Affairs Forum asks six commentators: "The Chinese government has said repeatedly Taiwa... more...

What next for Afghanistan? - 2/19/2008
International Affairs Forum posed the following question to eight commentators on Afghanistan: "The ... more...