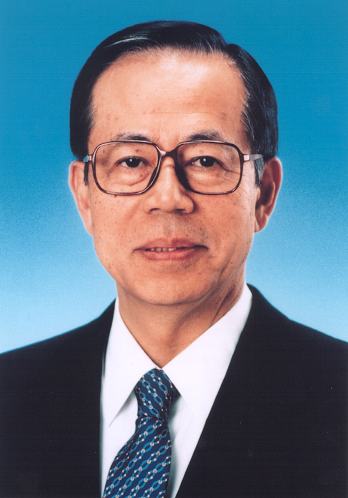 TOKYO -- Japanese Prime Minister Shinzo Abe may have surprised many within his own Liberal Democratic Party with his decision to resign, but the party showed it was capable of pulling off a surprise of its own by choosing veteran lawmaker Yasuo Fukuda as its new leader.
Most observers had expected former Foreign Minister Taro Aso to succeed Abe, including the financial markets, which actually saw a jump in the stock prices of manga-related firms in expectation that manga fan Aso was set to take over.
But Aso's closeness to Abe, and his determination to stand by the embattled prime minister even after his party's crushing defeat in July's upper house election, was enough to give LDP faction leaders pause.
For the short term at least, the party has made the right choice. Fukuda, who has served as chief cabinet secretary under former Prime Ministers Yoshiro Mori and Junichiro Koizumi, is seen as a political moderate, and a steady hand. Following a string of financial scandals under the Abe administration, and with the party's approval ratings over the last few months stuck persistently around the 30 percent level, the LDP first needs to steady its ship.
A post-election Abe Cabinet reshuffle brought in a host of experienced members, and Fukuda has wisely kept most of them on -- the party and the country did not need even more upheaval so soon. This decision should shield Fukuda from accusations of appointing a crony Cabinet that dogged Abe.
Although Aso is seen as likable and popular with voters, his verbal gaffes (he joked about Alzheimer's sufferers during a speech in the upper house campaign) and questionable judgement (while serving as
foreign minister he tactlessly, and needlessly, said the Emperor should visit the controversial Yasukuni shrine) posed the threat of instability for the party further down the line.
Indeed Aso's hawkish foreign policy views, reflected in that Yasukuni statement, also threatened what was one of the bright spots of Abe's tenure -- dramatically improved relations with China. Before he took office, many had feared the nationalistic Abe might carry on where his predecessor Koizumi had left off. But he surprised many by almost immediately travelling to Beijing, paving the way for what was dubbed an "ice melting" visit by Chinese Premier Wen Jiabao. Fukuda, who has for some time emphasized warmer relations with Japan's neighbors, was always more likely to be able to follow up on these improvements.
A more immediate foreign policy challenge is the government's battle to get antiterrorism legislation passed that will allow the country's Maritime Self-Defense Force to continue its refuelling assistance for U.S. and other vessels in the Indian Ocean that are supporting counterterrorism efforts in Afghanistan. The LDP is right to pursue this, though it will be hampered by the loss of its majority in the upper house to the main opposition Democratic Party of Japan, which opposes such a move. Fukuda was responsible for introducing the original antiterrorism legislation when he was chief cabinet secretary under Koizumi, and should therefore be well-positioned to explain the importance of it both to the opposition and the public.
But though Japanese should now benefit from a leader more focused on competence than grand visions of patriotism and a "beautiful country," Fukuda's selection does raise longer-term questions and concerns.
One is where the LDP goes after Fukuda. At 71, Fukuda is hardly the future of the party, and though a more experienced and, with luck, more competent cabinet is welcome, there are no obvious future leaders to take over when he either steps down or is defeated. Indeed, there is already talk that the reason Aso, 67, has turned down a cabinet post is so he can take another run at the leadership.
In terms of policy, there is also a genuine danger that the LDP, stung by low approval ratings, will shy away from some of the painful but necessary fiscal reforms the country needs as its debt-burdened
economy tries to cope with an aging population.
Koizumi embarked on a series of measures to reform expensive public works schemes, which were inefficient but popular with traditional LDP voters, and privatize the post office. He was able to push through these reforms, against a fair degree of opposition from within his own party, through the sheer force of his personality and public popularity. But Fukuda has no such dynamism, and his consensual approach might undercut his promise to continue with necessary changes. The party must be wary of slipping back into what one leading opposition lawmaker has already described as the "old-style LDP."
Fukuda, then, is in an unenviable position, having to continue with reforms that could make the party even less popular. This is particularly problematic for the LDP as Fukuda is faced with the difficult task of choosing when to call an election. Technically, the party does not have to do so until 2009, but Fukuda is now the second prime minister who does not have a personal popular mandate, and the DPJ has signalled its determination to press for the early dissolution of the Diet.
Fukuda has responded by cannily emphasizing the need to work with the opposition and has very deliberately and publicly called on the DPJ to join a "discussion table" to hash out agreement on key policy issues. If the DPJ refuses, it risks looking churlish and leaves itself open to the charge that it is, as some claim, just opposing for opposition's sake, and is incapable of forming a workable government. If it agrees, and things go badly, the LDP has someone else to blame. It's a smart move.
What will be interesting to see now, therefore, is whether Fukuda can successfully juggle short term political necessities with the long term needs of the country. It will not be easy.
Jason Miks is a Tokyo-based writer and senior editor with the Center for International Relations.
Comments in Chronological order (0 total comments)