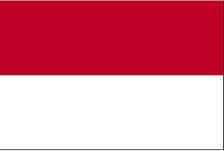 Today, Indonesia's economy is enjoying renewed vigor that is reminiscent of those heady days in the early 1990s when its gross domestic product (GDP) surpassed 7% and anything seemed possible. Currently the International Monetary Fund estimates this year's GDP for Indonesia is on target to hit 6.2%. On October 18, 2007 Moody's Investors Service raised Indonesia's credit rating "to the highest in a decade after the government trimmed debt and boosted its currency reserves", says Wahyudi Soeriaatmadja. This torrent of good news and sensational headlines belies fundamental and potentially ruinous shortcomings in the Indonesian Judicial system. In a recent survey of economic developments, economists Thomas Lindbald and Thee Kian Wie paint a much grimmer picture that highlights a "decline in investment (relative to GDP) because of Indonesia's poor investment climate," due to the lack of "an effective legal framework." While largely recovered, a decade after the crippling Asian Financial Crisis of 1998, Indonesia's economy is showing encouraging signs of robust growth despite the looming specter of unresolved judicial reform and the creeping erosion of investor confidence.
One reason cited for the virtual subservience of Indonesia's judiciary to the executive branch is the manner in which the 1945 Constitution "establishes a system of division of powers that was executive-heavy, thus facilitating the emergence of authoritarianism", says Rifqi Assegaf, Executive Director of the Indonesian Institute for Judicial Independence. Under Soeharto's New Order government from 1967 to 1998, the Supreme Court served at the pleasure of the executive branch, very much like a political appointee; there was no independent judiciary. During Soeharto's 21 May 1998 resignation speech and subsequent swearing in of Habibie, the Supreme Court of Indonesia played a very telling role as they stood to Soeharto's left in their gold trimmed robes. This is an accurate representation of their relationship with the ruling bureaucratic polity because they did and said nothing during this very memorable and emotional event in Indonesian history; they did not swear in the new president, nor address the crowd. They merely stood awkwardly on the fringes demonstrating their subservient and supplicant obedience to their departing patron. Sebastiaan Pompe, author of A Study of Institutional Collapse, suggests that this very public and ceremonial act "demeaned the judges, and confirmed the role of the judiciary under the Soeharto regime as little more than that of servants of the executive, maintaining and affirming the political status quo." After the Asian Financial Crisis and subsequent fall of Soeharto, Indonesia's economy would undergo a crippling downturn and societal reorganization that would thrust the need for judicial reform into the public eye.
While corruption under Soeharto was indeed rampant, it possessed a calculable and predictable quality that Max Weber described as "the least serious effect" when compared with the "highly variable" nature that typified corruption during the post-Soeharto era. The post-Soeharto era saw the democratization of corruption, where as Weber described it, a bribe had to be "settled from case to case with every individual official". This climate of "highly variable corruption" within Indonesia's Judiciary coupled with the spectacular collapse of the Asian Financial Crisis seriously eroded foreign investor confidence in the post-Soeharto era. An example of one such excess in the Indonesian Supreme Court was the 2006 case of Oaktree Capital Management's petition for remuneration of a $396 million loan from PT Indah Kiat Pulp and Paper (IKPP). After a lower court ruled in favor of the Indonesian company, the case was upheld by the Supreme Court "regardless of the fact that IKPP had indeed received the funds; this was seen as demonstrating the weakness of protection of investors in Indonesia", states Lindblad and Wie. This example, and others like it, clearly demonstrate how the Indonesian Judiciary is not currently providing "an effective channel for debt resolution," or as Richard Robinson and Vedi Hadiz describe it, that the "rampant corruption of the judiciary meant that they were susceptible to bribery and willing to throw out cases brought by even the largest international corporations." While the "highly variable corruption" within the judiciary undermines the legitimacy of Indonesia's laws, the more significant impact is that it is bad for business. At least under Soeharto, foreign investors knew the cost of doing business and the requisite family name required on the board of directors.
While more general macro-economic indicators such as GDP and foreign direct investment (FDI) show a strong economy and growing foreign investment, troubling indicators lurk beneath the surface that could forebode another economic downturn. Even after much of the Asian Financial Crisis's economic maelstrom had passed, Indonesia continued to experience considerable negative FDI until 2005. This was largely a result of new commercial laws "designed in haste after the fall of Soeharto, proved to be easily manipulated in favor of entrenched commercial interests in the less predictable environment of democratic Indonesia", says Robinson and Hadiz. Based on the World Bank's 2007 Doing Business Guide, a comprehensive report ranking each country's investment climate, Indonesia ranks abysmally low, scoring a 3 out of possible 10 quality points for Shareholder Suits Index. This index measured the legal rights of an investor within the country's judicial system and adherence to due process. While Indonesia does narrowly score higher than Afghanistan and Syria, it only ties the likes of Uzbekistan, Saudi Arabia and Botswana. This perceived environment of elevated financial risk, due to inconsistent legal processes, has given some foreign investors pause when undertaking large ventures. Capital-intensive sectors, such as the oil industry, demonstrated such caution when "several oil companies shelved their investment plans in 2004 out of concern about the sanctity of contracts", says Rifqi.
Indonesia essentially lost a decade of development due to the catastrophic events following the Asian Financial Crisis. This missing decade has far reaching ramifications for the 39 million Indonesians still living below the poverty line, says Pompe. Judicial reform represents a vital component to the sustained and lasting development of Indonesian society. Rifqi Assegaf, the Executive Director of the Indonesian Institute for Judicial Independence and member of the National Judicial Reform Team, characterizes the 1998-2006 period as having "a number of interesting changes, but these have been slow in coming, have lacked focus and have fallen short of addressing the key issues affecting the judicial system." Indonesia cannot afford a lack of focus in addressing the pressing societal need of judicial reform. Sebastiaan Pompe, a noted authority on Indonesian judicial reform, reasons that "good courts are therefore necessary to fill rice bowls and enhance employment" and that similarly "bad courts stand in the way of growth; they actually foster economic decline." If Indonesia is going to sustain steady economic growth and keep filling "rice bowls," it must break the gridlock of 18,000 pending cases in its Supreme Court, enforce more stringent penalties for corruption, and professionalize the judicial corps through systematic continuing education programs." These proposed reforms will improve foreign investor confidence and promote the continued influx of high levels of FDI into the Indonesian economy.
Theodore T. Liebreich, is a former Army Special Forces Detachment Commander and is currently a Masters Candidate in International Public Policy with the School of Advanced International Studies (SAIS) at John Hopkins University, Washington, DC.
Footnotes
According to Deutsche Bank figures, Indonesia GDP for years 1998(-13.1%), 1999(0.8%), 2000(5.4%), 2001(3.6%), 2002(4.5%), 2003(4.8%), 2004(5.0%), 2005(5.7%), 2006(5.5%), 2007(6.0%), Foreign Direct Investment (FDI) in Billions of dollars for years 1998(-0.2), 1999(-1.9), 2000(-4.6), 2001(-3.0 ), 2002( 0.1), 2003(-0.6), 2004(-1.5), 2005(2.2), 2006(2.3), 2007(2.8) http://www.dbresearch.com
Ningrum Natasya Sirait, USINDO Brief, February 20, 2007, 1. Professor Sirait is a Professor of Law at the University of North Sumatra. Professor Sirait cites the 18,000 pending cases in the Indonesian Supreme Court as a major challenge facing the judicial system. www.usindo.org
Comments in Chronological order (0 total comments)