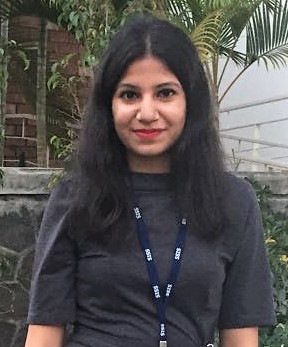 Are we imprisoned in a new face of a leaderless terrorist threat? From the view of March 15 New Zealand annihilation of Muslim worshippers to the mass killing at a synagogue in Poway, California where a 19-year-old used New Zealand and Pittsburg synagogue shootings as an inspiration. It is intriguing to call the behavior of California shooter as a copycat crime. While the recent terror attacks in Sri Lanka surfaced from the family members with ties to the Islamic State, the current act of terrorism has been sustained by individuals with no significant connections to established extremist groups so named as lone wolves.
The lone wolf terrorist threat has been a problematic issue for the intelligence institutes and policymakers. This is to be anticipated: the secluded and private character of lone wolves makes it complicated to collect data about any dangerous motives they might possess. The phrase "lone wolf" was generalized by white supremacists Tom Metzger and Alex Curtis, who stirred people to execute acts in isolation for strategic objectives in the 1990s. There is no clear consensus on the definition of a lone wolf, but scholars have pursued to create a more precise definition. According to Ramon Spaaij, lone wolves are individuals who function alone, whose modus operandi is accepted and commanded by the individual without any specific order from outside. They may appreciate radical behaviors, but by definition, do not fit in the profile of these behaviors. This definition outnumbers Stephen Paddock, Las Vegas shooter who opened fire on 58 and injured 851 in 2017, but it is doubtful that his aim will ever to be known. Paddock stands out from the current examples of the lone wolves though.
A white supremacist Anders Breivik, who led two terror attacks in Oslo, Norway in July 2011 had a strange self-written manifesto called 2083: A European Declaration of Independence that contained with anger against Islam, feminism, and "political correctness". This type of lone wolf can be considered as "lone vanguard" who selects to advance alone on her/his self-made ideology. Although loosely driven by the white supremacist ideologies, Breivik planned his own visioned, thus forming him a lone vanguard.
It is not a coincidence that ISIS-inspired lone wolf terrorism escalated during 2015- 2016, notably in France, the United Kingdom, and Belgium. The Islamic State, in its precedent, pushed its solacers to join in Syria to expand the caliphate. Lone wolf terrorism was for those who could not come to Syria. Sri Lanka's reality of threat informs that the Islamic State faced the collapse of the physical caliphate, but the existence of the virtual caliphate is developing in new areas.
Lone wolves cannot be prevented completely, but their numbers can be lowered, and the consequences can be declined. To understand this better, it is vital to examine the comparison between lone wolf terrorists and non-terrorist criminals. The analysis can be based on a social- demographic factor, psychological history, the objective behind the attack, modus operandi, consequences, and awareness of the plans. Analysis of social-demographic factors can help in getting a collective picture of a terrorist, including her/his age, occupation, education, and past criminal activities. This can facilitate understanding risks associated with a lone wolf terrorist. Analysis of the lone wolf's psychological history can shed light on a perpetrator's mental health.
The knowledge of objectives behind attacks can provide essential insights about the patterns of lone wolf motivations. The modus operandi of a lone wolf terrorist is of significance as it gives a better picture of how the operation has been carried out. If several lone wolves attain their weapons in identical ways, related data and patterns can be used to detect and curbing attacks. Analyzing attacks can also provide important information for emergency personnel to plan for response actions. Clues or warnings that a lone wolf either by intention or by accident delivered before the attack must also be collected and analyzed.
Social media is an increasingly central platform for contemporary lone wolf terrorism. Dark online websites such as 8chan where extremism is done along with self- awareness; the Poway attacker claimed to get influenced in 18 months. For intelligence agencies validation coming from incoming online threats requires serious pre-emptive actions as online movements can become fewer words and more action.
These remedies, whether separate or in fusion, do not block all lone wolves. But they increase the chances for making a lone wolf threat more detectable, less efficient, and destructive. In the case of Sri Lanka, a top Sri Lankan police officer was alarmed ten days before the suicide attacks, but no preemptive measure was taken. The intelligence failure and failed communication within the Sri Lankan administration highlight political fractures.
Lone wolf terrorism is not new to the world. The concern over countering terrorism is dominating public policy discourses, and the shift towards the rising regulation of the use of force by nation-states in curbing terrorism is resulting in questionable expansion of political power with less judicial oversight. There is also uncertainty about the trade-off between effectively tackling terrorism and protecting human rights.
Ishka Yadav is a Research Associate at Centre for Air Power Studies (CAPS), Forum for National Security Studies (FNSS) New Delhi- India.
Research Project: Non- Traditional Security Threats Confronting China
PUBLICATIONS ON THE CAPS WEBSITE
In Focus Publications: Water Crisis Alert: China's Existing Security Threat (2019)
President Trump's Exit from the Paris Agreement and India-US Relations (2017)
CAPS Journal Publication: Evolution of US Policy on Climate Change: From President Obama to President Trump Air Power Journal Vol. 12 No.4 Winter 2017 (October- December)
Other Publications: The Nomadic land of Mongolia Under threat of Food Scarcity International Affairs Forum, The Forced Migration of the Venezuelans: A Humanitarian Disaster Charged Affairs YPFP's Foreign Policy Journal
Comments in Chronological order (0 total comments)