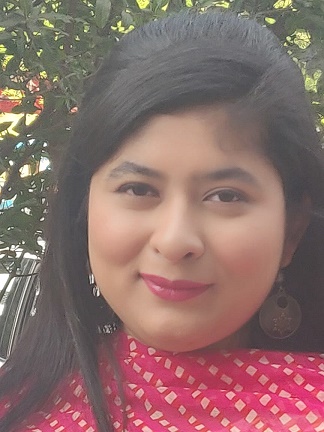 By Saman Ayesha Kidwai[1]
Abstract
In a story that has spanned over decades, with its origin in the aftermath of the Sino-Indian war of 1962, both India and China, have continued to compete with each other to consolidate the maximum strategic influence in the region and beyond. The most appropriate example of this is the South Asian region, which has been transformed into a theatre of Sino-Indian tussle, where one of them will emerge as the winner.
India has made it abundantly clear that it intends to take on China and see things through to the end. It has been explicit in its desire to challenge the increasing Chinese domination in the global arena, major oceans, and seas, most importantly, in its backyard - the Indian Ocean. However, the question that needs answering is how can India go about doing it and the varied constraints it faces in the process.
Keywords: Indo-China, Strategic influence, conflict
Problems Currently Facing India as a Result of Growing Chinese Influence
No country, including India, would take rather kindly to any foreign power making excursions of any kind in the region it seeks to maintain its strategic sphere of influence in. China's collaboration with Pakistan has always been a sore point for India. The China Shipbuilding Industry Corporation in October 2016 had confirmed at a conference, the sale of 2 warships and 8 attack submarines to Pakistan (the first 4 submarines will be delivered by 2023 and the others by 2028).[2] It has been over the time spreading its tentacles in countries which India has for the longest time thought of as its areas of strategic interests and influence- Sri Lanka, Nepal, Bangladesh, and Maldives. It has become a common knowledge that China has acquired an island in the Maldives to slowly establish its control over a region which has historically been an Indian ally. Once it solidifies its dominance over the island nation by embedding itself there economically, it will have the requisite influence as the Maldives would have slid into a debt trap.[3]
Undoubtedly, this is a threat that must command India's primary attention. After all, if we trace the history and examine the current scenario playing out in the South Asian region, we will come to understand a frightening truth: No other country except China has been as ambitious or been able to command such extensive influence over the hinterland and sea as it has. Its ambitious designs have been highlighted in its White Paper on Military Strategy (2015).[4] It's nothing short of what scholars and practitioners would refer to as a tactical nightmare that India finds itself waking up to every passing day as a result of how the Chinese have been carefully and strategically been able to build their system of naval alliances in the Indian Ocean. These alliances are fruitful for the Chinese since it would allow them to limit the Indian navy's capacity to take any substantial countermeasures against any moves they may make in this region.
Under the guise of anti-piracy patrols in the Gulf of Aden (located in the Arabian Sea), Beijing took the very first steps to justify its continued presence in the western Indian Ocean and stake a claim there as well. Several [5]Bathymetric and [6]Oceanographic surveys were conducted for the first time in 2012 and for many skeptics, it was an indication of the major deployments that the world was going to observe in the future.[7] What was prophesied, turned out to be true after all. Since 2015, reports have reached far corners of the globe that the Chinese submarines- both with nuclear and conventional attack capacity- have known to have undertaken several, exercises in the wider region. In August 2018, an estimated 14 PLA Navy ships were spotted in the concerned region by the Indian Navy. The Indian Navy Chief Admiral Sunil Lanba, while addressing a briefing at the Economic Times Bureau, had explained about the anti-piracy operations initiated by China. He pointed out how for two weeks in August, there was observed the presence of 14 ships in the area. He warned that if in the future the PLAN ships decided to maintain their presence in the Gwadar port, India would be faced with security challenges.[8]
China's neo-colonial policy of making worthy use of its extensive financial resources by deploying monetary aid to the countries which require it has allowed the rising hegemonic nation to spread its growing clout far and wide. As a consequence of this, Maldives and Nepal, have taken a somewhat of a U-turn in favor of China as India helplessly watches the cookie crumbles right it in front of its eyes. Although the current Nepalese Prime Minister Khadga Prasad Sharma Oli, after returning to power in December 2017, honored the long-standing tradition of visiting India first as a part of his first international visit, however, the way that his country has bent towards China is worrying for India.[9] China has made heavy financial investments in the country.
Its major projects include an international airport in Pokhara, two SEZs, three hydropower facilities, etc. According to Stratfor's 2018 Annual Forecast for South Asia had predicted the possibility of Sino-Indian competition intensifying in the future. Nepal particularly, with the Marxists in power, would continue to ally itself with China through the Belt and Road Initiative.[10] China's Belt Road Initiative (BIR) is a development strategy adopted by the Chinese government aimed at building trade routes between China and countries in Central Asia, Europe and Indo-Pacific littoral (situated on the shore of Indian and Pacific Oceans) countries. Chinese intrusion into Nepal is a matter of grave concern for India because it has for the longest time has served as a buffer between the two giants. It is extremely important to India's strategic interests.
Its policy of extending financial aid to Pakistan, specifically, $62 billion to build the China-Pakistan Economic Corridor (CPEC), along with the continuous missile and nuclear-based assistance has persistently ruffled India's feathers since it poses a major strategic challenge for it.[11] Although the Gwadar Port is currently being used for commercial purposes, its transformation into a naval base does not seem far away. While India has called for such construction to come to an immediate halt, there exists no possibility of its wishes being honored.
Further threats facing India as a result of China's hegemonic ambitions could be understood by the latter's intention to establish a military base in Jiwani (Balochistan, Pakistan) as well as one in the Chittagong base (Bangladesh), which will allow it to firmly embed its military and navy in India's backyard thereby securing the strategic access it needs to the Bay of Bengal.[12]Bangladesh, like Pakistan, has become the recipient of submarines from China, if only 2.[13] This means that China will be able to maintain its presence on the Bangladeshi coast, even if it's limited in nature.
Moreover, as a part of its geopolitical strategy, The Shenzhen Stock Exchange (a Chinese bourse) is on its way to outbid the National Stock Exchange (the main Indian bourse), to secure a 25 percent stake in the Dhaka Stock Exchange and has made its offer even more tempting by offering technical assistance worth US$ 40 million. Hussain Haqqani (South and Central Asia Director at the Hudson Institute, Washington), firmly believes that there is a long-term Chinese strategy in place through which it seeks to quietly encircle its rivals in the South Asian region. One of the means through which it hopes to achieve that is economic pre-eminence and bidding for bourses is a key aspect of that strategy. China is already in control of 40 percent of Pakistan's Stock Exchange. According to Hu Xingdou (an Economics professor at the Beijing Institute of Technology) has argued that since all the Chinese stock exchanges are state-owned and operated, the situation denotes the growing financial power of China as well as its mounting influence on BRI countries.[14]
It is a well-acknowledged fear among academicians, strategic thinkers, and political leaders alike that China aims to, through A String of Pearls, choke India into submission.[15]
In the face of such a grave scenario, India must not hesitate to pull any punches and boost its capacity so that it can pose at least a significant challenge. One thing that we as Indians must keep in mind, is that we somehow need to be able to work out a coherent strategy to counter, if not contain, the rising influence of the dragon. This is vitally significant if we have to somehow prevent the coercive Chinese power being used against us any further.
What can/is India do(ing) to counter China?
India can bolster its military and naval potential and strategies to counter the growing Chinese influence and in particular, what is popularly known as China's Salami Slicing.[16]
In 2017, Indian troops were deployed to Dokhlam to prevent PLA from constructing a road on the Dokhlam Plateau. Despite the threats of an all-out confrontation breaking out over the issue, India decided to hold steady and flex its military muscles to show that India was no longer how China remembered it in 1962. This event demonstrated India's willingness to employ its armed forces beyond its geographical territory and its increasing military potential. Besides the treaty that India has with Bhutan, it is a reflection of the current government's assertive and realist policies which firmly believes more in the use of force than in simply confining itself to diplomatic outreach. In fact as early as 2014, the Indian government made it clear to the Chinese that New Delhi would stand firm as far as the region of Ladakh is concerned, an area where PLA is known to have made certain probes.[17]
China for the longest time has thought of the region of Arunachal Pradesh as its own, a claim vehemently refuted by India. In the light of the Dokhlam issue, as per the recent reports, Arunachal Pradesh seems well on its way to being transformed into a strategic base by the Indian Air Force. The capability of the surveillance mechanism in place to keep an eagle's eye on Chinese activities in the nearby region is being vigorously strengthened.[18] The reports are claiming that an extensive helicopter training facility is being constructed in the areas of Donakonda and Prakasam. The other developments in the region include a drone manufacturing facility in Anantpur region, a cyber security center in Amravati, etc.[19] This is very much a strategic counter measure on the part of the Indian government in response to the increasing construction activities in North Dokhlam by the Chinese.
There has emerged a growing realization among the Indian establishment that playing on a defensive footing will be its downfall as far as countering the rising threat of China is concerned. Therefore, all three- Army, Navy and Air Force- have adapted to a certain extent, aspects of offensive war strategies. The Indian Army, for example, has developed two mountain strike corps. If reports are to be believed then these strike corps will have the ability to not only withhold any offensive overtures on the part of the Chinese but, turn the tide on them as well. Not only that but, the air force is known to have placed its most advanced assets along the LAC. Several squadrons of Su-30 fighters, six squadrons of the new Akash air defense missile systems are some of those prized assets. It has once again put to use its dormant base in Ladakh, which in the situation of a Chinese assault, would allow it to launch air force missions into the aggressor's territory.[20]
The naval forces have argued for the use of their naval assets to attack Chinese economy through economic strangulation so that its sea lines of communication can be disrupted in case of hostilities breaking out along the land frontiers.
Strategic moves with regards to investing in important ports as well as building naval bases across the region are also a part of India's strategies in outer the counter the major threat. India, to counter the growing Chinese presence in the Indian Ocean region, has made an important move to build its naval base in Seychelles. As per the agreement formalized with Seychelles for 20 years, it will be able to strengthen its presence in its backyard, by providing for its navy through the construction of a jetty (refers to a structure which projects from land out into the water and is derived from the French word jetée. Translated into English, the word can be understood as something thrown out) and an airbase on the Assumption Island.[21]
The major benefit of this agreement, apart from allowing India to solidify its presence in the region is that the island would provide its naval forces with a convenient passageway through which it can rotate its ships and aircraft with ease. India's absolute desperation to secure strategic areas of influence is a result of the threat that China's Belt Road Initiative poses. Making an important statement, Pradeep Chauhan (Director of National Maritime Foundation, New Delhi) has explained this situation in an apt manner. He believes that what we have amidst us is a situation wherein there are constraints placed on the Indian strategic maneuver within the confines of a geographical area that is our own.
West Indian Ocean region is currently the primary focus of the Chinese. Therefore, apart from signing the agreement with Seychelles, India has also taken decisive decisions to strengthen the existing maritime ties with countries like Mozambique and Mauritius. Not only that but, logistical pacts with France and Oman (located near the Strait of Hormuz) have been formalized. Oman's importance lies in the fact the narrow seaway it is located near sees more than 30 percent of seaborne oil exports pass through it every single day.[22] President Kovind's visit to the East African states in April 2018 only seeks to highlight our willingness to rise to the existing threat.[23] The stiff competition between the Indians and Chinese to consolidate their influence in the region has led people like David Brewster (Senior Research Fellow at Australian National University) to argue that currently, we find ourselves in the middle of a base race across the Indian Ocean.[24]
Chabahar Port (located in Southeastern Iran, at a distance of about 350 km. from the Gwadar Port, in which China has invested $200 million) holds great strategic importance for India. The port's proximity to the Gwadar Port demonstrates the geostrategic game that is at play between India and China. It would allow India a great amount of access to the resources available in the region, bypassing Pakistan, by making use of the strategic transit route that is situated between India, Iran, and Afghanistan.[25] It (India) will also be able to access the direct sea-land route to reach Central Asia via Iran. Moreover, the port would allow India to counter the Chinese strategy of String of Pearls. This port is strategically located at the mouth of the Strait of Hormuz, through which 1/5th of the oil consumed worldwide passes through. Also, it is the shipping choke point that is known to separate the Persian Gulf from the Indian Ocean and the Gulf of Oman.[26]
When references are made to any kind of maritime strategies to counter China, the Andaman and Nicobar Islands are considered to be an area of strategic importance. Located near the Malacca Strait, these islands possibly have the capacity to alter the existing dynamics in the Indo-Pacific region.[27] While it is true that they have the potential to be used by India to launch offensive strategies against the aggressor nations, they can also be used by it to increase its maritime domain awareness. If it can address the problem of the island's lack of infrastructure, then the maritime domain would give it a strong opportunity to establish its position as a dominant regional player. The islands are located in a critical location wherein it can conduct the necessary surveillance over critical waters, such as the Malacca Strait. Highlighting this point is essential since the strait could help India track the Chinese submarines in the region, thus giving it the advantage of deploying the necessary assets to continue to keep a track of the rival submarines.[28]
The Indian government has devised certain plans to transform its military capacities and safeguard its interests in the region through the construction of adept runways at naval air stations in Campbell Bay in Great Nicobar and Shibpur in North Andaman. These runways will be extended from 3,000-10,000 ft. so that fighter jets, Boeing P-81 long-range maritime reconnaissance, etc. can be accommodated. Utilizing these advantages would give it a sufficient backing to respond to the aggressive China in its backyard.[29]
Even though India recognizes the devastating threat that its rival nation poses and that the Chinese growing influence needs to be countered yet, it has not taken concrete enough steps to achieve its strategic goal. The current allocation of military expenditure is deplorable, to say the least. 3.18 lakh crore has been designated as the budget for the Indian military. This state of affairs leaves a shuddering thought in the minds of many because the country's budget allocation for the military is the lowest since 1962.[30] That was the year when we suffered a humiliating defeat at the hands of the same rising giant we seek to compete against and, counter.
The last time the needs of the military were neglected, we paid a price so heavy that the mistakes made then continue to haunt us till date. Concerns have not been simply expressed by the civilian population but by India's former vice-chief of army staff- Lt. Gen. Sarath Chand, who warned the parliamentary standing defense committee about the frightening danger we are facing today- that 2/3rd of the equipment that the military has on hand is vintage. We do not have the potential to purchase 10 days-worth of ammunition or replace old arms. While air force lacks the benefit of having one of its most important squadrons operating at its full strength, the state of our navy should make our heads hang in shame and despair- Currently, we have 15 submarines as opposed to 70 that China has. Adding to the grief is the news that two of our newest subs were sent on their way towards the seas, without any torpedos.[31] Indian naval forces have weak undersea defenses, a painful reality that we became aware of when PLAN started making incursions into the Indian Ocean region.
Also, the continuing task of patrolling the oceans is undeniably putting a heavy strain on our naval frontline assets. The sheer magnitude of this constant pressure as well as that of re-emphasizing its status in the region has according to the East Asia Forum, led to the head of the Indian Navy, Admiral Lanba to claim that the PLAN for the foreseeable future is there to stay in the Indian Ocean.[32]
As far as the Andaman and Nicobar Islands are concerned, the current physical infrastructure is in a miserable state and therefore, cannot sustain a coherent strategy for an extended duration of time, if any at all. The modest military assets available on the island have been severely under-utilized. Developing these islands not only requires India to develop its infrastructure and military assets but, also contend with a range of environmental, sustainability and tribal issues as well. 94.68 percent of the islands has been categorized as a part of the forest government and so, they cannot be used for any kind of development projects. While steps have been taken by the government to transform them into a maritime hub, the progress is taking place at an excruciatingly slow pace. To achieve its desired goals, India must find ways to collaborate with its important partners, like with Japan for example- Infrastructure and connectivity corridors are being built in the Indian Ocean region, including the Asia-Africa Growth Corridor or AAGC which is an economic cooperation agreement.[33]
Partnership with ASEAN member nations is another way to possibly achieve the same goal, in particular, with Indonesia. Amid the evolving global scenario, we have witnessed the unprecedented rise of Chinese military firepower and economic domination. As discussed previously, this is bound to be the focal point of India's foreign policy and the development of strategic policies. It is perhaps right to say that if India hopes to achieve its goal, its emergence as a global as well as regional power is of vital significance. To assume the role of the natural claimant of Asian leadership, it must be able to provide, an alternative growth model as opposed to China's, which is a successful endeavor in all its entirety. This is where its robust strategic partnership with ASEAN member nations comes into place. These two parties must take steps to ensure that they utilize the existing platforms to strengthen their collaboration in the field of security cooperation in the region, ocean centric security cooperation and creation of a collective vision for a rules-based order in the Asia-Pacific region.
As a part of the Modi government's Act East Policy (is a continuation of the Look East Policy and is aimed at strengthening economic and strategic ties with ASEAN member states to counter the increasing Chinese threat. This policy in a way highlights the realization among the Indians about the growing asymmetry between their country and China), India has signed an agreement with Indonesia in May 2018 to develop a naval port at Sabang, also known as Weh Island (located on the tip of the Sumatra island and at the entrance of the strategically important Malacca Straits, through which almost 40% of India's trade passes through).[34] It also lies just ninety nautical miles from the southernmost part of Andaman and Nicobar Islands. The proximity to these islands provides India with an important strategic advantage of enabling it to engage in extensive maritime reconnaissance in and around the Andamans during times of negative peace and taking precautionary measures of initiating a naval blockade of the Malacca Strait during times of war.[35]
A joint task force has been created by the two countries to develop the necessary port infrastructure to counter the expanding Chinese maritime influence, a development which has instilled in them a growing sense of apprehension about the massive network of port facilities that China has built-in and around the Indian Ocean region.[36]
Luhut Pandjaitan (Indonesia's Coordinating Minister for Maritime Affairs), spoke about the importance that this port holds. According to him, the port having a depth of 40-metre would work out well for all type of vessels, including submarines.[37] This island connects the Indian and the Pacific Ocean and for China can prove to be a major source of vulnerability if a naval blockade is initiated against it. Therefore, it cannot afford to lose the ground to any country, let alone India, with whom it engaged with in a base race.
Agreement regarding the island was in works since 2014-15 but, it did not pan out before. However, the aggression with which China seeks to establish its hegemonic rule and concerns regarding its One Belt Initiative has led both India and Indonesia to try and balance out the threat. In an article by the Times of India, the intention behind this collaboration was revealed by Mr Pandjaitan. He explained that they do not want to be controlled by OBOR, now BRI.[38] Brahma Chellaney in an interview with The Australian explained that there was a little doubt about the strategic intent behind the creation of a joint task force to develop the port.[39]
Conclusion
If the Indian state hopes to substantially counter the Chinese threat militarily, then it must ensure that its armed, naval and air forces properly adopt a strategic approach, wherein the ends define the means. As opposed to the current situation, a coherent and decisive strategy needs to be formulated to get rid of the operational and strategic deficiencies faced by the above- mentioned forces.
India must ensure the enhancement of the Andaman and Nicobar Islands important infrastructural development, including surveillance, reconnaissance, etc. to fully utilize their maximum potential. Along with that, transforming them into a strategic hub and forward operating military base would require overhauling the entire military as well as civilian infrastructure. As far as the Indian strategic investment in the Sabang is concerned, the fact that it has got China fuming, means that India is heading in the right direction. It is pressing and pressing hard on one of China's most sensitive nerves. This aspect has been highlighted by the remarks made in China's state- owned newspaper, The Global Times. "If India really seeks military access to the strategic island of Sabang, it might wrongfully entrap itself into a strategic competition with China and eventually burn its own fingers".[40]
The port at Sabang can be used as a strategic instrument to counterbalance the aggressive measures undertaken by China, primarily along with eastern sectors. Also, while the strategic location of the island can prove to be a game-changer in the situation of war, how much leeway India is allowed in those matters will very much depend on what will be considered as permissible by Jakarta. After all, for the longest time, the latter most country has been able to carefully maneuver and balance the situation at hand between the two giants: India and China.[41] While India certainly seems to be making some headway regarding some of the strategic choices it has seemed to make, however, it must trade carefully and not let things spin out of control, lest what was prophesied by The Global Times bears fruit.
Weighing in on the Sino-Indian equation, C. Raja Mohan, has explained that "China's profile in India's neighborhood can only rise. In the coming years, Beijing is also likely to become a major supplier of conventional weapons to most of India's neighbors. More recently, India has watched warily as China's political influence rose rapidly in the subcontinent, Delhi needs a strategy that builds on India's natural geographic advantage, economic complementarity, historic role as the regional security provider and a shared cultural inheritance. Delhi must discard any residual notion that it can build a 'great wall' against Chinese economic influence in its neighbourhood. Whether it likes it or not, India can't really keep China out of the subcontinent.
Like many great powers in the past-Portugal, Netherlands, France, Great Britain and the US- China too will establish military bases in the Indian Ocean. The question is not 'if' but 'when'. Rather than complain about Chinese infrastructure in the Indian Ocean littoral, Delhi must develop the institutional capacities to develop maritime infrastructure in the littoral on its own and in partnership with others." I believe that he made such significant statements in the light of the prevailing situation. "China is doing what rising powers, including the US, have done before- frame one's national interest in universal terms, push other major powers out of one's immediate vicinity and replace the old regional order with a new one. Beijing is undoubtedly following a well-trodden path in international politics. But Delhi appears a long way from developing an appropriate strategy to cope with Asia's new power play."[42]
Saman Ayesha Kidwai has completed her MA in Conflict Analysis and Peacebuilding from Jamia Millia Islamia. Current main interests: International affairs, Middle Eastern and Balkan politics, as well as Gender-based issues.
References
Baruah, D. M. (2018, March 20). The Andaman and Nicobar Islands: India's Eastern Anchor in a Changing Indo-Pacific. Retrieved from https://warontherocks.com/2018/03/the-andaman-and-nicobar-islands-indias-eastern-anchor-in-a-changing-indo-pacific/.
Bhuyan, M. P. (2018, March 31). India increases troops along China border in Arunachal. Retrieved from https://www.livemint.com/Politics/el7YsvNLXaebFb3PKGudtO/India-increases-troops-along-China-border-in-Arunachal-Prade.html
Chandran, N. (2018, March 1). Indian Military Scrambles to Keep up after China Moves to Put Forces in Africa. Retrieved from https://www.cnbc.com/2018/02/28/military-china-and-india-compete-over-bases-around-indian-ocean.html.
(2016, October 21). China confirms sale of 8 attack submarines to Pak, first ... Retrieved from
Comments in Chronological order (0 total comments)