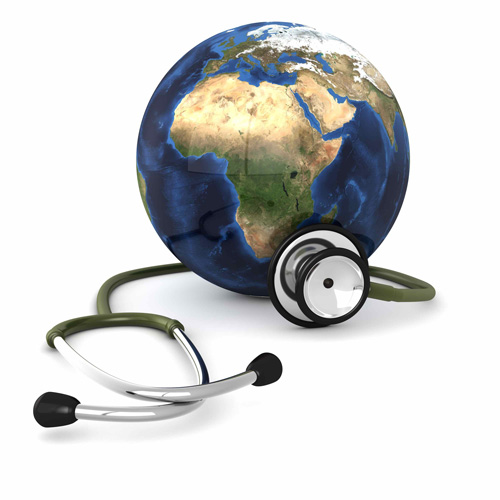 By M. Patel Virendra
Global health assistance under the Trump administration is down by $1.7 billion dollars.
This finding directly contradicts recent USAID and State Department pronouncements that American global health assistance levels remained constant.
America has been the leading supporter of global health the late 1990s, and the issue has had bipartisan support in both houses of Congress as well as under Republican and Democratic administrations; this trend of lower global health commitments, under President Trump, is an anomaly.
We examine these changes in U.S. global health funding commitments, to highlight which areas have faced major cuts and whether these are appropriate; particularly, in the midst of a pandemic.
Foreign aid/Official Development Assistance data are compiled by the Organization for Economic Cooperation and Development – the official repository of this information.
Global health assistance includes two broad sectoral categories of general health and reproductive health funding.
American commitments to general health funding went down from $2.7 billion to $2 billion, from the last year of the Obama administration to the most recent available year, which is 2018, under the Trump administration.
This includes a drastic cut in commitments for infectious disease control: from $781 million to $111 million, a seven-fold decrease in funding to control diseases, like COVID19.
Reducing global efforts to control potential pandemic and epidemics can result in a reduction in global, and American, health security. This was known, given public and private warnings of the likelihood of a pandemic like Ebola that had already reached America's shores in 2016; these cuts should be revoked immediately in the interest of national security, if not for any other reason.
Reproductive health funding commitments have gone down from $6.9 billion to $5.9 billion, over the same period.
The number of global health assistance awards may have gone down marginally, as a result of 'Protecting life in Global Health Assistance,' but the broader consequence of this policy and others has resulted in a billion dollars less for global reproductive health.
Family planning program commitments are down by $125 million and those targeting reproductive health more generally, are down by $100 million. The largest cut has been to Sexually Transmitted Disease control, including HIV – funding commitments are down by $740 million.
These billions in reduced global health commitments have major consequences for poor countries and people across the world, increasing health system fragility and disease proliferation, lack of access to healthcare, in addition to their negative national and global health security consequences.
Of course, like all taxpayer funded initiatives, official global health assistance needs to be reviewed via an evidence based approach to maximize its positive impact and curtail any waste or corruption. A scrutiny of existing delivery mechanisms to increase efficiency may be appropriate, but cutting programs that are effective and needed to secure national interests and public goods is not justifiable.
Reducing global health assistance commitments by nearly 18 percent, when overall reductions in American foreign assistance commitments are around three percent, seems unwarranted.
This is surprising given global health programs have shown greater impact than other sectors, in terms of saving lives, preventing disease and helping promote prosperity. Other major donors recognize this: U.K., Germany, France have all increased global health assistance; U.K.'s global health funding commitments nearly doubled over the same period as American commitments have gone down.
Republican and Democratic lawmakers also recognize the value of global health assistance and have consistently opposed drastic global health and foreign aid cut requests from the Trump administration – yet, despite these efforts, there has been a steady and significant drop in funding.
As we gear up for a national election during a pandemic, we should remember that global health funding is no longer about generosity and goodwill, but directly impacts our lives.
Whether the vision is to 'Keep America First' or 'Build Back Better', we need global health security to achieve it, and the policy of defunding global health is not sustainable.
Comments in Chronological order (1 total comments)
I have worked in global health sector for decades. I have not seen any American President cut so much funding for it.

Civil society groups need