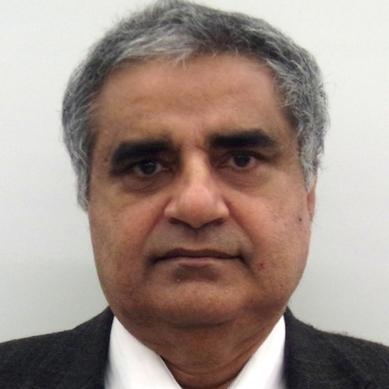 The Biden administration has come up with a plan for peace in Afghanistan and an exit strategy. It needs the help of Pakistan to achieve its goals. Therefore, the Biden administration will seek to have friendly relations with the country. Notwithstanding the widespread skepticism about the peace plan, it will work, as Pakistan, India and even China will be on finally board.  In the future the Biden administration's relationship with Pakistan will be a broad-based, beyond the focus on Afghanistan and security issues. Pakistan is critically important for the stability of the region.
The Biden administration will work closely with Pakistan on a wide array of issues ranging from Afghanistan stabilization efforts to counterterrorism to energy to trade and investment. The Biden administration will place a new Pakistan policy within its broader strategic interests in West Asia. It shall undoubtedly embark on diplomatic engagement with Pakistan that shall construct avenues of cooperation on geopolitical issues and economic opportunities. Both US and Pakistan's strategic calculus shall change. Economic pressure in Pakistan will only quicken this shift. Meanwhile, India is also re-engaging with Pakistan with one eye on the Biden administration. Lately, Pakistan Army chief Gen. Bajwa signaled the change. Pakistan's economy is stumbling, and the country faces internal challenges from a new terrorism threats and extremism.
The Biden administration faces a thorny choice in Afghanistan: whether to withdraw all US forces by the end of April or extend the troop presence while trying to sustain troubled Afghan peace talks. The war has been very costly as around 2,300 US troops have died in the Afghanistan war and there are currently about 2,500 American troops left in the country. Undoubtedly, the Biden administration is now making profoundly serious efforts for a lasting. peace agreement in Afghanistan. The situation in Afghanistan is a thorny one for the Biden administration as the country remains unstable, the Taliban have increased their control of wider swaths of the country.
Undoubtedly, the Biden administration desires a political settlement and a comprehensive ceasefire. The negotiations are also ongoing for an agreement on a future political system in Afghanistan. The Biden administration has now proposed to the Afghan government that they enter an interim power-sharing agreement with the Taliban.  It has also proposed that Afghanistan's neighbors, including Iran, take on a greater role.
The Biden administration will continue to push for a peace deal with the Taliban and other stakeholders to protect vital American national security interests in Afghanistan. Biden administration's determination to pull the military out of Afghanistan is a correct approach.
Meanwhile, Pakistan will strongly support the US peace deal initiative. Pakistan Army chief Gen. Bajwa has stressed that peace in Afghanistan means peace in Pakistan. He said that a stable and prosperous Afghanistan at peace with itself and its neighbors was in Pakistan's national interest. Also, Prime Minister Imran Khan reiterated Pakistan's commitment to strengthening bilateral ties with Kabul. The Biden administration appreciates Pakistan's positive role in the ongoing Afghan peace process.
The Biden administration is pushing a four-point strategy: a UN conference, high-level talks between the Afghan government and Taliban in Turkey, 90-day reduction in violence and a new inclusive government.
The Biden administration is also planning to request the United Nations to convene a meeting of the foreign ministers and envoys from Russia, China, Pakistan, Iran, India, and the US so that the regional countries could meet for developing a unified approach for supporting the peace process.
Meanwhile, Afghanistan is a mess as the Ghani suffers from bad governance, corruption, and ineffectiveness. It is largely dependent on the US to provide security. Violence has escalated in Afghanistan over the past year, with persistent Taliban territorial gains and attacks on beleaguered government forces that have been decimated by high casualty and desertion rates.
Undoubtedly, the Biden administration needs Pakistan's help in the Afghanistan peace. Though Pakistan's links with the Taliban are exaggerated, it has indeed provided a sanctuary for certain elements of the militant group. Pakistan has also permitted the Taliban to maintain a political council in the country. Thus, the Biden administration will make efforts to get Pakistan's support for the Afghan peace process. On March 8, 2021 US Special Representative for Afghanistan Reconciliation Zalmay Khalilzad and General Austin Scott Miller, the Commander Resolute Support Mission Afghanistan, met Pakistan's Chief of Army Staff (COAS) General Qamar Javed Bajwa in Rawalpindi.  Khalilzad also met with the civilian leadership in Islamabad. They discussed regional security and the new peace plans between the Taliban and the Ghani government in Afghanistan. Khalilzad sought Pakistan's help in advancing the peace process under the new strategy developed by the Biden administration.
There is a broad consensus between the US and Pakistan on the Afghanistan peace issue. Both agree that there is no military solution to this conflict, and that the political solution must, be Afghan-led and Afghan-owned. Pakistan has been facilitating the process and the US has greatly appreciated Pakistan's role in it. Hence, the cooperation towards that end.
There is a convergence of national interest in US and Pakistan on stabilizing Afghanistan for mutual gains. There is also room for the US to engage Pakistan's private sector in Afghanistan. Investment and trade can anchor relations between the US and Pakistan in economics. In the minimum, Pakistan's economic crisis and the new surge in terrorism inside the country has made the country's rulers realize the imperative of peace and stability on all borders, therefore the new overtures for peace with India and Afghanistan. The Biden administration welcomes the development. Regional states, including Pakistan, can play the role of facilitators between the Ghani government and the Taliban to reach a workable peace deal. The US troops will only leave, if, there is a peace agreement in place. Therefore, the imperative of Pakistan and the US working towards that end. A stable Afghanistan will ensure regional connectivity of Pakistan to Central Asian region that will be of immense benefit to the US also. Therefore, Pakistan will desire not only peace in Afghanistan but also peace with archenemy India. Notwithstanding, the recent sharp deterioration in Indian-Pakistan relations, there is now hope for a thaw. 
Apparently, the Pakistan military establishment is changing policy to bring about political stability and economic development. There is a realization that peace is an imperative to bring about peace and stability on all Pakistan's borders. Therefore, the new Pakistani overtures for peace with India. Soon there will be restoration of peace on the India-Pakistan border. Undoubtedly, the Biden administration will push for it. Meanwhile, Pakistan and India have reaffirmed their commitment to a cease-fire along the troubled border between the two countries after a year of bloody skirmishes, a move welcomed in both countries for lowering tensions between the nuclear-armed neighbors. The Biden administration has welcomed the agreement between India and Pakistan and called on both states to continue direct negotiations to reduce tensions.
Meanwhile, Pakistan has weakened from religious extremism and militancy.  Militant attacks are on the rise in Pakistan amid a growing religiosity that has brought greater intolerance in society. Militant violence in Pakistan has spiked. In recent weeks, at least a dozen military and paramilitary men have been killed in ambushes, attacks, and operations against militant hideouts, mostly in the western border regions. Pakistan is also looking for an opportunity to reset relations with the Biden administration, after years of strained relations.
The US is genuinely concerned about money laundering and terror-financing issues in which Pakistan is found wanting. The deficiencies are in the areas of financial sector, border control, legal standards, investigations, and prosecutions. Pakistan remains on the "grey list" of the Financial Action Task Force (FATF), Paris-based global watchdog on the subject matter Meanwhile, there has been a lot of improvement by Pakistan as it is now at a compliance level of 24 targets out of the 27-point action plan. Pakistan has done a great job in fixing laws and regulations, as per FAFT procedures on money laundering.  The Biden administration will help Pakistan in this area.
The Biden administration will show more interest in improving Pakistan's economic development.  The US has been one of the largest sources of foreign direct investment in Pakistan and remains Pakistan's largest export market. ?Trade relations between the US and Pakistan continue to grow. The US has been one of the top investors in Pakistan over the last two decades. The Biden administration will seek to deepen commercial ties with Pakistan. It shall continue to work with Pakistan to achieve further business climate enhancements.
The Biden administration shall support projects supporting economic growth and bilateral trade; the rule of law in the newly merged districts of Khyber Pakhtunkhwa; refugees and refugee-hosting communities; law enforcement; civil society; people-to-people exchanges; and countering infectious diseases.
The Biden administration shall continue to partner with Pakistan to provide advisory services to begin importing liquified natural gas, construct transmission lines and substations to evacuate wind-generated power to the national grid and rehabilitate thermal and hydroelectric power plants.
The Biden administration shall continue to work with Pakistan at the better management of the national power grid and overall energy modernization.  It will continue to work with Pakistan to boost private sector development, enhance agricultural productivity, and improve trade and the business-enabling environment.
The Biden administration shall assist Pakistan at stimulating private sector investment to increase sales, incomes, and jobs; promoting a vibrant and profitable agricultural sector through market linkages, technology adoption, and access to irrigation water; fostering a business-enabling environment for sustainable economic development; and facilitating trade across borders to increase regional connectivity.
The Biden administration shall continue helping Pakistani businesses to expand by increasing access to improved technologies, management practices, and finance. It shall support reforms in Pakistan's agriculture sector that is a key driver of the country's economic growth. It will continue to work with Pakistan to boost agricultural productivity by developing new crop varieties, improving management practices, and increasing farmers' access to improved technologies and irrigation water, Agricultural commodities and produce, and links them to more lucrative markets.
The Biden administration shall continue at improving Pakistan's business enabling environment. USAID shall continue to partner with Pakistan to support economic policy reforms that make doing business easier. The Biden administration shall continue to assist Pakistan in establishing a National Single Window and e-Payment system for customs and cargo clearance.
Meanwhile, the American public opinion is against China's expansion and the Biden administration has a mandate to compete with the country. President Biden has declared publicly that the United States needs to pursue "long-term strategic competition" with China. However, it will also seek China's cooperation on issues such as climate change or a new nuclear deal with Iran. The Biden administration is in the process of formulating their approach to China. It will seek to formulate a serious national strategy to counter and contain China.
Meanwhile, the Biden administration shall embark on its own deals with China on climate change and trade issues. Just recently, Biden's special envoy on climate John Kerry has made it clear that the world must ramp up its efforts to mitigate the effects of climate change. India, China, Pakistan and the US will cooperate in the coming 26th United Nations Climate Change Conference of the Parties (COP26), to be held in  Glasgow, UK. They will all announce further commitments to cut emissions and declare carbon neutrality by 2050.
The Biden administration shall also seek to re-enlist Pakistan as an ally against China. Pakistan will also seek to balance the US against China in the future. Improved Pakistan-US relations are on the horizon as Pakistan shifts its foreign policy. Thus, Pakistan is poised to improve relations with the US because of both internal and external factors.
Dr. Sohail Mahmood is an Independent Political Analyst based in Chapel Hill NC.
Comments in Chronological order (0 total comments)