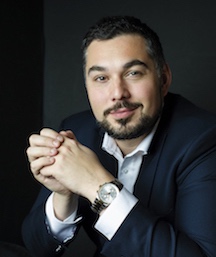 Your talk at the upcoming ASP Annual Conference is Avoiding the Multiple Destination Trap.  Would you briefly describe what the Multiple Destination Trap is and how can affect organizations?
After leading strategic planning sessions for over 10 years, it became clear that teams didn't have any challenges with planning. They had too many plans and were ultimately being pulled in multiple directions at once. 
These Multiple destinations create frustration, uncertainty, and risk avoidance behaviors. It creates culture challenges, lack of productivity, and lessened impact.  Those things get in the way of a successful strategic plan implementation. 
The solution is getting your team aligned around One Destination and developing 3 specific areas relating to the environment around your plan to support the attainment of that One Destination.
As part of your services, you provide strategic planning facilitation.  What are some key points to achieve successful strategic planning meetings?
A willingness to change. It doesn't happen often, but in some meetings when there's any sense of  "We've done this before and it made no difference" or "I already know what I need to do, why are we here", it's a much harder meeting than it needs to be. In order for your team to have a successful strategy meeting, everyone in the meeting needs to see an opportunity for the future and for themselves. Get that buy-in before the meeting if you can. Otherwise, it makes for a more challenging time.  
A clear objective and agenda. It's so easy to get into the weeds and forget about the main points. Ask yourself, what is the main outcome we want for this meeting, what is the deliverable or decision? 
Engagement and Buy-in. You might have seen decisions that were taken that didn't have buy in, and ultimately met resistance, apathy, or outright opposition. The great things about strategic planning meetings is the opportunity get gather different perspectives and get to a clear outcome. While that outcome is important, the process is equally important.  We've found that when people aren't involved in a process, it's a thing that they feel they are told to do, versus a thing they want to do, and that makes a huge difference on implementation.
The COVID-19 pandemic has affected organizations worldwide.  Based on this experience, how should organizations plan to best perform under other potentially disruptive events?
You the reader might hate my answer here, but here we go: I think most managers/leaders operated under a false sense of certainty. We got comfortable with thinking that the world is more certain than it is. Moving forward, you need to plan regularly, you need to look forward, and you need to be flexible.
Coming from an entrepreneurial background, you have to be nimble because you never know what was going to happen next. Of course, you make a vision for the future, but you need to adapt regularly and be prepared for changes. 
With larger organizations who think their plan is set in stone, they need to develop their communications. No one has a problem with a plan changing given the right circumstances, they just want to know what's happening and why. Don't let the "THE PLAN" lock you into doing the wrong things. I think many people get so tied to their plan that they lose sight of what they are trying to accomplish.
Avoid flexibility and sufficient communication at all levels at your peril. 
What should participants to the ASP Annual Conference expect to learn, and benefit from, by attending your discussion?
The biggest takeaway for participants will be a new lens from which to evaluate their people, strategy and culture, and be able to easily communicate that perspective in an actionable way to their teams. 
They will learn a framework/mental model/ tool to be better strategists and leaders. They'll also what questions we ask as facilitators to challenge what people think they know about strategy, culture, and what it means to make a team successful in the long term. 
Plus, I might crack a joke or two. (I think I'm sorta funny) 
See you in May! 
Anthony Taylor is the Managing Partner at SME Strategy Consulting Inc. Anthony and his organization help small and medium-sized businesses and non-profits align their leadership teams around a common vision of success using a structured strategic planning process.
For the past 15 years, Anthony has dedicated himself to supporting businesses and entrepreneurs in Canada and around the world. From working locally with the Vancouver Board of Trade Small Business Council and putting on his own networking events, to working overseas with Brussels Invest and Export and helping Canadian companies explore international expansion, everything Anthony does is to support entrepreneurship and the success of business owners.
In addition to his work within SME Strategy, Anthony is a delivery consultant for the Business Development Bank of Canada, serving companies across Western Canada and supporting them with their business growth. Anthony is also a CEO Forum Chair with MacKay CEO Forums where he leads intensive 1-day peer groups for a select group of Vancouver entrepreneurs and non-profit leaders.
In 2016 Anthony was chosen as a Canadian Ambassador for Global Entrepreneurship Week, granting him the opportunity to travel across Canada to meet with business owners and community leaders to share their stories. In 2016, Anthony also won the award for Micro-enterprise of the Year from the French Chamber of Commerce for his work in supporting small businesses.
Anthony's for-profit clients span across many sectors and geographies including; a credit union in Winnipeg, an animal genetics company in Calgary, a commercial janitorial company in Richmond, an adventure sports company in Yellowknife, and a multinational travel agency in Toronto; ultimately supporting thousands of Canadian employees.
Anthony's mission-based clients include The University of British Columbia, Music BC, The Canadian Holistic Nurses Association, the Project Management Institute BC Chapter, The Living Wages for Families Campaign, the Affiliation of Multicultural Societies and Service Agencies of BC, Ridge Meadows Recycling Society, and The Child Development Institute. Although these are not-for-profit organizations, Anthony works with them to incorporate entrepreneurial thinking within their organizations to not only increase their impact but also improve their business structure, strategies and operations and ultimately helping them better undertake what's important to them.
Anthony is passionate about strategic planning and leadership, freely sharing his knowledge on his Strategy and Leadership Podcast and Youtube channel to his over 5,000 subscribers.  His blog has over 500,000 readers from around the world, and is the author of two books: I Wish I Knew: Entrepreneurship lessons I learned the hard way so you don't have to, and Alignment, a book about strategic planning.
Anthony holds a degree in business administration, with a specialization in marketing. He speaks fluent French, loves soccer, and one of his life goals is to visit every MLB stadium. Anthony brings electric energy that captivates and inspires people around him. His love for people and his commitment to their success is revealed during his consulting work, his work in the community and in his everyday life.
Comments in Chronological order (0 total comments)