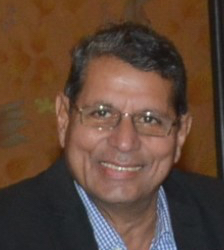 While many in India have been alarmed by what they believe is the Modi government's inaction in standing up to China's calculated advances into Indian territory, there is a widening presumption that New Delhi is arrogating China's own ancient military doctrine to disarm the aggressor.
Acclaimed as the oldest military treatise in the world, 'The Art of War' is a definitive work on military strategy and tactics authored by China's 5th century BC military general Sun Tzu. "All warfare is based on deception," he notes in his treatise. "Hence, when we are able to attack, we must seem unable; when using our forces, we must appear inactive; when we are near, we must make the enemy believe we are far away; when far away, we must make him believe we are near."
Evidently, this creed holds much appeal for the Indian establishment. While 50,000 Chinese People's Liberation Army (PLA) troops continued to occupy the eastern parts of India's Union Territory of Ladakh at the Himalayan frontier called the Line of Actual Control (LAC) that divides the two nuclear-armed neighbours, and four days after a violent clash on 15 June 2020 killed four Indian soldiers and an unknown number of PLA troops, Indian Prime Minister Narendra Modi declared that "no intruder is present inside India's borders, nor is any post under anyone's custody". Days later, as the PLA was bringing in more troops and equipment, Modi urged the public to adopt Indian rather than foreign dog breeds.
These were canny instances of deception warfare, with Beijing quizzical about the purpose of the series of military-level talks between the two countries when the issue of any breach by it had been clarified by India's Prime Minister himself. Tensions re-escalated between the two sides when their 13th round of Corps Commander-level talks held on 10 October collapsed, failing to resolve the pending issues in eastern Ladakh.
Perhaps claiming victory on the basis of another of Sun Tzu's dictums, "The greatest victory is that which requires no battle", Modi, after denying any intrusion, asserted that "those who cast an evil eye on Indian soil" had received a befitting reply.
Inferring that the government does not know its enemy, the Indian public hopes the government knows itself, for Sun Tzu says: "If you know neither the enemy nor yourself, you will succumb in every battle."
People in India also regret another attribution to Sun Tzu, "To know your Enemy, you must become your Enemy", as the government has been turning against its own citizens through vendetta politics, harsh crackdowns against all dissent and mainstream media and social media posts it finds objectionable, and through misplaced policies that have fuelled inflation, unemployment, poverty, malnutrition, agrarian distress, environmental degradation, and social polarisation.
Modi also took to another of Sun Tzu's edicts, at least its second part: "Appear weak when you are strong, and strong when you are weak." After denying there were intruders, he claimed that "those who cast an evil eye on Indian soil" had received a befitting reply. This probably befuddled the Chinese even further.
Beijing disputes most demarcations with India, despite three border agreements in the past. In 2017, it had a 73-day standoff with India at the India-China-Bhutan trijunction of Doklam that was the most critical in decades before the PLA's moves into eastern Ladakh in May 2020. Also, the one full-fledged war between the two countries lasted a month in 1962, in which China seized the 37,244km² high-altitude desert called Aksai Chin that India still claims as part of Ladakh.
China has besides been constructing "dual-use" border villages and installations, where civilian settlements are being upgraded to cantonments, and civilian airfields converted into PLA Air Force (PLAAF) bases. Satellite imagery has revealed these developments, apart from the PLA troop mobilisations along many parts of the 3,488km LAC that extends from north-west till north-east India. China is besides opening up additional fronts along the border with India's states of Uttarakhand, Arunachal Pradesh and Sikkim.
China claims the entire 83,743km² Arunachal Pradesh that abuts the eastern fringe of the LAC across from the Tibet Autonomous Region (TAR). It extended a large part of its south to India's frontiers ever since it annexed Tibet in 1950, and deems Arunachal 'South Tibet', or 'Zangnan', and hence its dominion.
"Standing on the defensive indicates insufficient strength; attacking, a superabundance of strength," says The Art of War. India fears that China's intrusions characterise "salami slicing", whereby Beijing seeks to scythe through Indian territory, with the intent of redrawing the LAC. As China seems intent on drawing India out by upping the ante at various friction points along the LAC, India appears to be left with little option, but to tread with caution, lest this feuding escalates into a war it can ill-afford.
Sun Tzu, however, points out, "In the midst of chaos, there is also opportunity." As the PLA were "salami slicing" into eastern Ladakh in the summer of 2020, Prime Minister Modi announced on television that the Indian economy had started seeing "green shoots" of recovery, and that the country would play the lead role in "the story of global revival".
"Let your plans be dark and impenetrable as night…," mentions The Art of War. That perhaps explains why the government has held few press briefings and seldom commented publicly on the border situation, and arraigned members of the public for sedition and anti-nationalism if they so much as ask how the country is coping with the threats at the frontiers.
The Art of War additionally notes, "The whole secret lies in confusing the enemy, so that he cannot fathom our real intent."
Beijing was evidently beguiled by what it assumed was Indian Home Minister Amit Shah's unexpected witticism when on 15 October he sounded a stern warning to India's adversaries against "flirting" with India's borders, affirming that every such act will be responded with "befitting retaliatory moves by India". He added, "Earlier, such acts of border incursions would be followed only by talks and pleas, but now every provocation will see retaliation in equal measure."
The Modi government was likely also moved by yet another of Sun Tzu's proclamations, "The supreme art of war is to subdue the enemy without fighting", when it last year banned 267 apps originating from China. The move did elicit derision from China, while inciting a trending refrain on India's social media: "They changed our map, we banned their app."
Referring to past and present Indian media reports as well as a recent Pentagon paper on China's construction of a 101-home civilian village 4.5km into Arunachal, External Affairs Ministry spokesperson Arindam Bagchi told reporters on 11 November that the area in question had been under Chinese occupation since 1959. He stressed nonetheless, "India has neither accepted such illegal occupation of our territory, nor has it accepted the unjustified Chinese claims."
China has rebuffed all such criticism. Claiming Beijing has never recognised "so-called Arunachal Pradesh", which is its territory, Foreign Ministry spokesperson Hua Chunying had told reporters in January that "China's normal construction on its own territory is entirely a matter of sovereignty".
Despite Beijing's position on its violations inside Arunachal, India's Chief of Defence Staff, Gen. Bipin Rawat, contradicted Bagchi's comments within hours. Addressing a media house event later that evening, he said the Chinese constructions were "well within their side of the LAC". "They are building this infrastructure, and these so-called villages are well within their side of the LAC," he noted. "They have not transgressed anywhere on our perception of the LAC."
Rawat nevertheless identified China as India's "biggest security threat" and noted that the tens of thousands of troops and weaponry that New Delhi rushed to secure its disputed Himalayan border last year will not be able to return to base for a long time. He added that lack of trust and growing suspicion was coming in the way of resolving the border dispute.
Evidently, at least one Sun Tzu edict China itself has taken to heart is: "Hence to fight and conquer in all your battles is not supreme excellence; supreme excellence consists in breaking the enemy's resistance without fighting."
Sarosh Bana is Executive Editor of Business India in Mumbai, Regional Editor, Indo-Pacific, of Germany's Naval Forces journal, and India Correspondent of Sydney-based cyber security journal, Asia Pacific Security Magazine (APSM). He concentrates on Defence & Security, Cyber Security, International Affairs, Policy, Strategy, Space, Power & Energy, and Environment & Conservation. Sarosh studied in India, Switzerland and Germany, and has been member of the Board of the East-West Centre (EWC) Association, a Hawaii-based think tank.  
Comments in Chronological order (0 total comments)