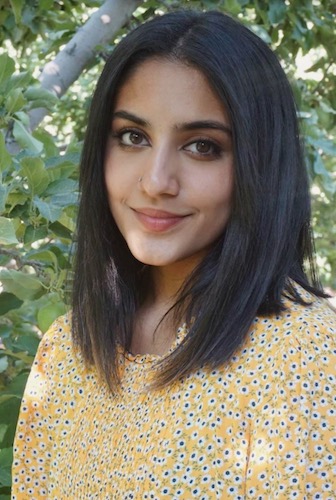 Since 2017, Brazil has received global praise on its crackdown on human trafficking. Between 2003 and 2017, Brazilian government agencies rescued 35,000 victims from slave labor. For 27 years, the Brazilian Ministry of Labor has employed the "Special Mobile Inspection Groups"—a body dedicated to performing randomized inspections in factories and farms to detect forced labor in rural locations. From 1995 to 2017, the group rescued over 53,000 victims of slave labor, and in 2019, Brazilian law enforcement dismantled a human trafficking ring targeting transgender women in the state of Sao Paolo, where at least 38 transgender women were subjected to sexual and labor exploitation in brothels.
Such efforts illustrate Brazil's commitment to ending an issue plaguing a long-standing issue but don't target the disproportionate gender disparities with victims rescued. Currently, adult women and young girls comprise 71% of the global trafficked population yet only make up 5% of trafficked and enslaved victims in Brazil. Are women actually being exploited substantially less, or do Brazil's anti-trafficking efforts just fail to recognize and protect female victims in the same way as men?
The answer to this question is the latter. The focus of Brazil's rescue operations on agricultural exploitation and exclusion of sexual exploitation and forced marriage from these operations results in overlooking women that are trafficked. Amending the legal structure and regulatory investigations into trafficking schemes is crucial to preventing future instances of slavery and exploitation of women.
Currently, human trafficking is addressed through Article 149 of Brazil's Penal Code through the clause, "labor analogous to slavery". This includes forced labor, strenuous journeys, and hazardous work conditions. Article 149's ambiguous wording provides leeway to cover a wide range of human trafficking and slave-related practices occuring within the country.
However, law enforcement operations utilize this clause to focus their efforts primarily on labor exploitation in the agricultural sector. For instance, the Special Mobile Control Unit specifically performs labor exploitation and focuses on reporting labor malpractices, infractions committed by employers, prosecuting employers for unfair working conditions, and imposing fines. Formerly exploited workers by law are entitled to unemployment insurance. Brazilian workers must be registered in the Work and Social Security Portfolio, a database with a compiled list of workers that allows the body to classify someone as an exploited worker after investigation.
Today, agricultural sector rescues account for 79% of trafficking operations, many of which identify men as primary victims. From 2003-2017, women only accounted for at most 10% of rescued victims, with these numbers reaching only 3% in 2007, and finally reaching 15% in 2018. On average, women consist of 29% of the agricultural workforce but signify only 5% of the victims rescued from labor exploitation. Women also comprise 50% of agricultural workforce that raises cattle but only 5% of exploited victims responsible for cattle-raising. These numbers indicate that either men are more likely to be exploited or that many women are not accounted for as victims.
Research illustrates that it's both. Interviews with law enforcement reveal that many officials do not perceive women as victims in agricultural sectors due to preconceived notions about women as physical laborers. Essentially, labor-intensive work such as farming, ploughing, etc., require more physically strong workers, which places men more 'at-risk' and as the primary targets for investigations. Such perceptions, in combination with the fact that women are not exploited to the same extent as men, results in disproportionate reports on female victims and leaves many young girls at the hands of horrible employers.
Not only do such narrow efforts hurt women exploited in labor but also overlook sexually exploitative practices that occur. Currently, sexual exploitation cases only compose 7-8% of trafficking cases within Brazil's justice system—a number the doesn't correspond to global rates of exploitation. The United Nations Office on Drugs and Crime released its Global Reports on Trafficking in Persons in 2020, which state that 47.5% of trafficking crimes involved sexual exploitation.
This, in conjunction, with the legalization of sex work creates a 'grey area' in which exploitation occurs through loopholes. The Brazilian Penal Code does not criminalize prostitution for individuals 18 or over but prohibits 'inducing' a person for nonconsensual sexual gratification or enabling behavior and maintaining a business or "establishment" in which sexual exploitation occurs. The intent behind the law involves abolishing the creation of brothels or commercial establishments encouraging sex work.
The specific targeting of an "establishment" still allows for sexual exploitation to occur among groups of people who don't necessarily qualify as a business. For instance, sex trafficking occurs amongst family groups and relatives, many of whom are ignored due to ideas that sexual exploitation only occurs commercially. As such, interviews with many labor fiscal auditors revealed that they did not pay close attention to sexual exploitation practices, especially since many consider it as a 'police assignment' as it violates the Code. Lack of education and unclear jurisdiction over these cases causes many women and young girls in unsafe situations to go unnoticed shadowed completely by the government.
Not only are sexually exploitative practices overlooked, but Brazil's Penal Code completely excludes the trafficking practice of forced marriage. No specific penalty exists in the Brazilian Penal Code for forced marriages, and the Civil Code only declares a coerced marriage 'void.'
These stark gender disparities in rescuing victims ultimately illustrate Brazil's need to refocus efforts on preventing trafficking against women. The government must create harm-reduction policies that offer labor protection mechanisms to sex workers the same way it does to agricultural workers, such as unemployment benefits and health insurance. Additional training and victim's rights must be placed at the forefront of criminal justice policymaking, alongside criminalization of forced marriages. An external unit similar to the Special Mobile Inspection Groups specializing in trauma education, sexual violence, and social work can be created to inspect areas and provide aid to victims as well. Most importantly, the government must commit to the core principle of gender-based inclusion in human rights law to reform anti-trafficking interventions in Brazil.
Shreya Satagopan is a third-year student at the George Washington University studying Political Science and Criminal Justice. She is strongly interested in development politics in Latin America, North Africa, South Asia, and the Middle East, along with gender-related human rights issues as well.
Comments in Chronological order (0 total comments)