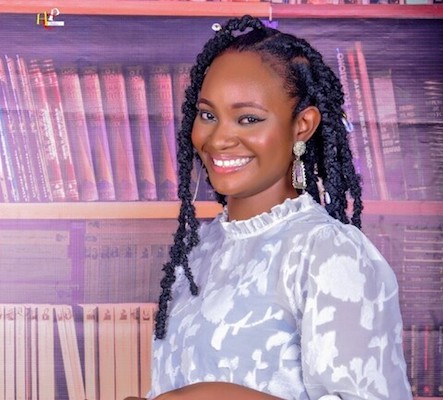 More than 400 million citizens of the European Union are free to travel to most of the countries in the EU with little to no checks, thanks to a treaty known as the Schengen area agreement. This vision for free movement between countries should inspire African nations to work towards a similarly integrated and borderless system, fostering economic cooperation, cultural exchange, and regional development through the African Continental Free Trade Area (ACFTA) and streamlined visa processes.
As the ACFTA gains momentum and eliminates trade barriers, it is imperative for the African government to align visa policies with its broader vision. Facilitating visa-free or visa-on-arrival travel within the ACFTA member countries will boost cross-border movement, promote business ventures, and encourage tourism, ultimately propelling economic growth in the continent.
Traveling freely within the Africa borders for Africans has never been an easy task. The struggle is due to the different restrictions and unstable policies by governments and authorities at different ports of entry. 
Sadly, bad visa policies mean lost opportunities for African youths. For example, take Leonard Ogunweide, a young libertarian and the founder of Face of Liberty International who was selected to attend the 2023 Liberty Lab Training in South Africa and also privileged to represent one of the five organizations selected by Atlas Network this year to speak at the Corner Talk. Leonard was supposed to give a presentation on the success of one of his organization's innovative projects gaining momentum in Nigeria which is the Free Market Tour. Leonard missed out on a training and conference that would have helped keep shape his professional development, and all just because the South Africa Embassy chooses to not reply to his application for visa early enough.
Interestingly, obtaining a Tanzanian visa is often easier for an American than for a Nigerian who requires a referral visa. That's because, despite the clear benefits of a borderless Africa, concerns linger among the continent's leaders about potential challenges, including heightened national security risks and increased vulnerability to regional conflicts. Furthermore, there is apprehension about the potential spread of public health emergencies and the unrestricted movement of unemployed individuals across different parts of the continent.
Hence the cumbersome and time consuming visa delays that have long impeded seamless travel within Africa. 
These delays deter investors, hinder tourism, and stifle intra-African business relations. The World Bank estimates that African citizens require visas to travel to 54% of African countries, compared to just 25% for citizens of other regions. Which is a significant roadblock to unlocking Africa's economic potential. 
Not only do visa delays affect individuals, but they also cost African nations dearly. Promoting intra-Africa travel will encourage Africans to explore their own continent, spend locally, support local economies, and have a tremendous impact on host communities.
Africa has the potential to establish a vibrant tourism industry because of the array of remarkable features it has. The continent is home to the world's largest arable land mass; second largest and longest rivers (the Nile and the Congo); highest free-standing mountain in the world (Mount Kilimanjaro): and the world's second largest tropical forest. The continent has the best of nature, wildlife, beautiful cultures, food and favorable weather, offering ample opportunities for exploration by tourists, provided that African nations reduce their barriers.
Elcia Grandcourt, director, Africa Department, United Nations World Tourism Organisation (UNWTO) during the African Tourism Leadership Forum (ATLF 2022) in Gaborone, Botswana, revealed that fostering successful travel within Africa has the potential to prevent financial losses and enhance tourism earnings. According to her, a thriving intra-Africa travel will block leakages and improve tourism receipts as about 80 percent of travel spending goes to big airlines and international hotel chains outside of Africa.
Another factor contributing to the hesitation of African governments to adopt the African Free Continental Agreement (AFCA) is their apprehension that it could lead to an increase in crime within their countries. But these fears are baseless, as evidenced by the positive impact of the Schengen area implemented by the European Union, which has actually enhanced security in its member countries. The Schengen area objective is to safeguard its citizens through enhanced collaboration among police forces, customs authorities, and external border control agencies across all member states. Instead of focusing solely on crime concerns, African governments should view the African Continental Free Trade Agreement (ACFTA) as a unifying framework that has the potential to bolster security throughout the continent via cooperative efforts among the various national police forces.
The experiences of nations such as Mauritius, Rwanda, and Seychelles highlight the favorable outcomes of open-visa policies on economies. These experiences underscore the point that governments can effectively address security worries and economic migration challenges by investing in modern technologies, robust traveler identification management systems, and comprehensive border controls.
The ambitious vision of the African Continental Free Trade Area (ACFTA) is to boost intra-African trade, promote economic diversification, enhance competitiveness, and contribute to sustainable development and poverty reduction. But if African countries can't come together to get rid of visa delays, the economic and human potential of Africa will remain largely untapped.
Oluwabukola Adimula is a dedicated advocate for human rights and gender equality with experience in communications and project management. She is a Prometheus fellow, African Liberty writing fellow, and Young Voices contributor. Bukola writes about women's rights, politics, Free trade, policy, and human rights.
Comments in Chronological order (0 total comments)