By Anne Allen Hodge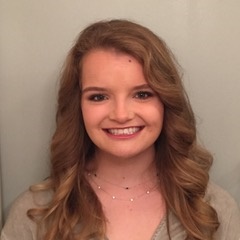 The Mississippian spirit is an interwoven soundtrack forged by years of conflicting experiences. Its history has created a rich culture of music, art, and the classic southern hospitality. The Mississippi of today was formed by many diverse groups. These groups have had different walks of life, but one shared identity can be seen throughout time: farming. The land is part of Mississippi; it is her lifeline. Agriculture has always been an influential part of the state, and the agrarian sector has been a stable source of income for Mississippi since its inception. Cue the controversial year of 2018 and the breakout of the Chinese-American trade war. Casualties have quickly risen, and no end seems to be in sight. Uncertainty taints the land and those who farm it.
This is an important issue on many fronts. Firstly, it greatly affects a large number of Mississippian farmers. We need farmers, but the economic losses due to the trade war are closing farms. These farms form the base of the state's economies and lifestyles, and without them, Mississippi would face a large loss in trade and food supply. Secondly, these farmers are real people. Their lifestyles and jobs are at risk, and uncertainty looms over them every day. This is no way to live, especially since the reelection of the current administration rests on the shoulders of these farmers. Thirdly, Mississippi is America's poorest state. These farms provide valuable tax dollars, trade opportunities, and jobs to Mississippi. The trade war undermines their importance and disvalues their work.
The Chinese-American trade war has had multiple effects on Mississippi's economy. These effects are most obvious in farming and its related industries. To really understand how these policies affect everyday Americans, I interviewed Mississippian farmers and farm insurance agents. The paragraphs that follow are a collection of their views.
"These policies affect almost everyone I know. Agriculture is directly and indirectly one of the major employers in the US and is a huge part of the GOP for this country," says Scott Cannada, Mississippi Farmer of the Year in 2011, when asked about the effects of the trade war policies on Mississippi's farmers.
Unfortunately, the effects have not been slight. Soybean sales are down by more than thirty percent - the lowest prices in six years. China is the main market for American soybeans, and with tariffs, the market has shrunk considerably. Additionally, the heavy rains and hurricanes from this year have driven down prices even more, as many beans are more than two percent damaged. Due to this, farms across the board are being affected by loss of revenue. Growers of soybeans and cotton have felt the harshest aftermath; both large and small farms are hurting. Larger farms with more diverse crops have perhaps had an advantage, but losses from soybeans, one of Mississippi's most prominent crops, sting just as sharply.
Losses are so sharp that many farmers find themselves considering the switch to more reliable industries. After all, who knows what the next few months of the trade war will bring, and the gamble on what to plant in upcoming seasons is very costly with a disappearing market. The trade war has turned into a waiting game for many in agrarian industries. William Cole, a farm insurance agent, shares the view of many farmers in the state. "If we can withstand until the trade war is over and we win, it'll be really good for us."
Here's the thing about waiting- profits are shrinking, and farms cannot afford the same levels of output and employment. The government is not helping farms cut their losses. One of the most suggested policy changes is to give out much-needed subsidies to farms. The subsidies in effect now benefit large corporations and welfare programs and do little to help actual farms at all. This causes notable frustration and a search for lawmakers who will give their best efforts to help farmers. The economic effects of the trade war have started to alter the political makeup of the state; both candidates for the senatorial special election held government positions related to agriculture.
The effects are not limited to just farmers. The current trade war follows ten years of consistent farm profits. These profits trickled down into the local communities. The communities of Mississippi depend on these profits. After all, agriculture is the state's largest industry. The state and its farmers cannot buffer the revenue loss forever. As another Mississippian farmer John Thomas says, "When farmers struggle, all struggle."
Anne Allen Hodge is a native of Batesville, Mississippi. She is currently a freshman at the College of William and Mary studying International Relations.
Comments in Chronological order (0 total comments)