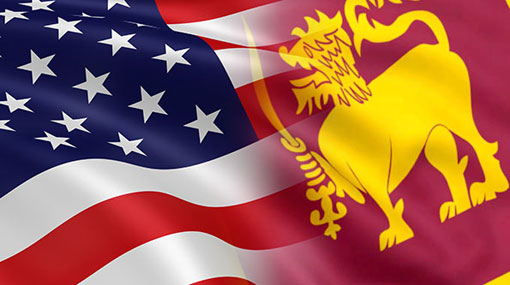 By Mumukshu Patel
The Easter attacks in Sri Lanka are a terrible tragedy. American leaders – across the political spectrum – have been quick to condemn terror and show solidarity with the people of Lanka.
Solidarity in words needs to now translate into solidarity in action.
One such opportunity presents itself this week: the Board of the Millennium Challenge Corporation (MCC) will review a proposed $480 million compact with Sri Lanka on April 25, 2019.
We urge the Board to approve the compact. It is the best way to show solidarity in action with Sri Lanka at this juncture.
The attacks show Sri Lanka bears significant political risk with the Islamic State venturing into an already volatile situation, but that should not deter the MCC.
The reasons for approving the compact have always been strong; the Easter attacks make them stronger, not weaker. A strong economy and an open & effective government are needed even more so in Sri Lanka.
First, the compact is in keeping with MCC's mission: invest in well-governed countries to help spur economic growth.
Sri Lanka's growth in the last decade has been an impressive six percent, following a brutal civil war. The peace dividend was strong, and helped the country achieve progress against poverty, illiteracy, disease and more. Its progress on the Millennium Development Goals (MDGs) is the best in South Asia.
However, peace dividends do not last forever.
Targeted investments and proper governance need to sustain growth that provides jobs and other opportunities to prosper. MCC's compact helps target critical investment in the transport and land sectors to help sustain growth and create more opportunities for the people of Sri Lanka to prosper.
More than two years have gone into developing the compact, in partnership with Sri Lanka. It addresses crucial constraints to growth. The compact in Sri Lanka has a high probability of achieving its objectives, helping ensure that the country's peace dividend lasts longer.
Second, if the compact fails to secure approval, governance reform in Sri Lanka may face a severe setback and it could jeopardize compact opportunities being pursued with other partners.
MCC investment has shown to prod governance reform. Proper governance led to Sri Lanka's selection as a compact eligible country.
When governance reform was regressing recently in Sri Lanka late last year, MCC management visited the country and made sure that the message of ruling justly was delivered.
If the Board rejects the compact, it will be a missed opportunity for Sri Lanka, and at a critical juncture. The terror attacks have already disrupted governance in Sri Lanka with the President and Prime Minister at loggerheads. The compact could be an opportunity to prod action in the right direction when it comes to governance.
A missed compact could also send a wrong signal to other MCC compact partners who may see the costs of participation in a compact exercise – which involves significant effort - not worth the uncertainty over actual compact approval and implementation.
Third, Sri Lankan stability and prosperity are vital to the Indo-Pacific – a key pillar of America's broader global strategy.
MCC investments do not take national security or political interests as their prime concern. But that does not preclude investing in countries where there is a positive externality in terms of improved diplomatic ties and defense/security postures, along-with development objectives.
The triad of defense, diplomacy and development come together well in Sri Lanka, despite the core objective being that of spurring economic growth. MCC is integral to the development pillar, but is still part of America's broader strategic thrust: the fact that the Secretary of State chairs the MCC's Board is proof of this.
With China and India viewing Sri Lanka in their spheres of influence, America has an opportunity to use all available tools to ensure that regional power rivalry do not jeopardize the country's economic and political stability. The compact is a critical tool to preserve Sri Lanka's sovereignty – a crucial strategic interest as its ports form the gateway to the Indian Ocean.
Of course, the Board should make clear to MCC management that compact implementation is conditional on continued governance reform.
Any backtracking there could jeopardize the compact. Sri Lanka's President, Prime Minister and leader of the Opposition need to understand this message clearly.
Half a billion dollars of investment, developed on the basis of Sri Lankan priorities, forms a strong incentive, especially when one considers that US foreign aid to the country is about $30 million now and will increase by another $100 million once the compact is in force- a three-fold increase.
MCC's management must also ensure that they will coordinate with other partners – the World Bank, Asian Development Bank, Japan, Australia, India – whose total annual giving is about $700 million, to work with the US to ensure governance non-regression in Sri Lanka. This total is far more significant than the Chinese annual giving, which by most estimates comes to $300 million.
One must be careful not to frame development via security lens or have undue conditions that impose donor priorities on partner countries. But, external actors do have a responsibility to ensure established constitutional processes in partner countries, especially those related to ruling justly are followed in a fair manner – MCC's mandate requires this.
MCC's Board has the power to show solidarity in action with Sri Lanka: approve the compact and empower MCC management to ensure the compact furthers its mission, and in doing so, also promote stability in the Indo-Pacific.
Comments in Chronological order (10 total comments)
$480 million for a country of 22 million people is a big investment !
Chinese are taking over Sri Lankan ports and politics. Rajapaksa is their puppet and terririst IS attack's will make him powerful.
????????????! ?????????? ? ??? ????!
????? ??????? ??????????: https://zen.yandex.ru/media/enews/10-samyh-opasnyh-komnatnyh-rastenii-5cbf0d4a125f2f0
What is MCC? They have so much money?

Hello, i think that i saw you visited my website thus i came to "return the favor".I am trying to find things to improve my website!I suppose its o
China India Japan want Sri Lanka to be their ally. USA is far away. Why should it give money to the country? For development without political bene
MCC works in countries that score above average on indicators of good governance, economic freedom and investing in their citizens. It does try to in
???? ????? ?????????? ???? ????? ????????? ??????????? ???????? ????-????? ??????????????????? ??????, ????? ???. ???????, ????? ????????????-???????
[url=http://wikijob.ch/8617-indikator-forex-akurasi-tinggi.php]indikator forex akurasi tinggi[/url]
[url=http://kyrline.de/176-emory-work-from-home-s
Looks like the Sri Lanka compact is approved

https://www.mcc.gov/news-and-events/release/pressstmt-042619-board-meeting