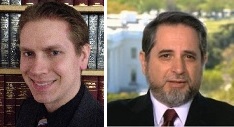 By Matt Fuller & Dr. Christos Kyrou
For years the British government focused on disarming the Irish Republican Army, but now it may be unwittingly disarming the Northern Irish peace process.
The European Union helped foster strong relations between Northern Ireland and the Republic of Ireland for years. This unity was essential to building economic relations even during the worst of the Troubles, and also to building peace after the signing of the Good Friday Agreement in 1998. But with Brexit looming, there could be any number of trade and border woes. Some British politicians are even proposing that the United Kingdom withdraw from the European Convention on Human Rights, which will undo the Good Friday Agreement. There is one important issue, however, that has not been widely reported and could spell disaster for the peace process.
According to Eurolink, the EU has used its PEACE funding program to give €1.3 billion to peace programs in Northern Ireland since 1995. The most important program is PEACE IV, which was set to spend €229 million on peace projects over the next five years, according to the European Parliament. This funding is essential to many of Northern Ireland's NGOs and community workers. Ireland and Northern Ireland have an abundance of peace organizations such as Kilcranny House, Corrymeela (which just celebrated its 50th anniversary), and Glencree, that all play an integral role to building relationships between people on opposite sides of the conflict who would otherwise never meet, as well as providing private spaces for leaders to negotiate an end to conflicts.
Additionally, there are countless community workers, building relationships with local leaders and conducting negotiations when violence flares up. Their tireless work also depends on this funding. If this funding disappears, these community workers could lose their jobs and the decades of groundwork they've laid could go to waste if violence resumes.
There is a way to prevent this. The Republic of Ireland could make an argument that the EU should not pull these projects as it is still an EU member and it does not want a potential conflict on its border. The EU might not pull all the funding, but it probably will still pull a significant amount.
The real solution here is that the other English speaking countries, that have large Irish diaspora populations, need to step in and pick up where the EU left off. The International Fund for Ireland (IFI), funded by the USA, the EU, Canada, Australia and New Zealand, is one such organization. The IFI does a lot of incredible work, but their 2016 budget is only £1.9 million, minuscule compared to the PEACE IV funding.
The USA, Canada, Australia, and New Zealand can make a serious contribution to fill in what the EU withdraws. According to their 2012 Fiscal Report, USAID gave approximately $197 million in economic aid to the Palestinian Territories that year. If the USA gave one quarter of that to peace programs in Northern Ireland, they would completely cover the budget shortfalls from the EU ending its funding. These peace workers are essential to bridging the relationships needed to prevent the return of violence.
Scotland and Northern Ireland voted overwhelmingly to remain in the EU during the Brexit vote, and now Scotland could hold another referendum to leave the UK. Additionally, Sinn Fein has proposed a border poll to allow Northern Ireland to join the Republic of Ireland.
Whether a united Ireland happens or not, just the sudden presence of these issues on the world stage again could awaken dormant anger. The peace process seems strong now, but these old wounds can lead to violence very quickly, and that is precisely why the peace centers and community workers, funded by the EU, are so critical. They are the tools of peace in Northern Ireland, and if they are dismantled now, then the peace process is in jeopardy. Don't disarm the peace workers. Northern Ireland is going to need them.
Matt Fuller is an Instructor of Philosophy at St. Philip's College in San Antonio, Texas. He was also a former Corrymeela volunteer in 2011-2012.
Dr. Christos Kyrou is a Research Director at the Center for International Relations in Washington, DC. He previously worked in Northern Ireland in 2004 with the Institute for Sustained Dialogue.
Both traveled to Northern Ireland in 2016 to do extensive interviews with Northern Irish politicians and community leaders to write an academic work that will be published later this year called, "Post-Crisis Confidence in the Peace Process in Contemporary Northern Ireland."
Comments in Chronological order (0 total comments)