By M. Patel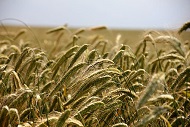 Nikki Haley, the US Ambassador to the United Nations (USUN) recently nominated David Beasley, a fellow former governor of South Carolina, to lead the United Nation's World Food Program (WFP).
This is a consequential appointment: the World Food Program is arguably the most effective agency in the United Nations system.
Today, the World Food Program needs access to more funds and visionary leadership for a number of reasons.
Putting America First: a large portion of WFP's food is sourced from US farms- to the tune of more than $1 billion. WFP procurement is vital to the prosperity of rural America. While the practice is controversial and can be reformed, it is crucial to recognize it and its links to American jobs, especially for American farm jobs.
Tackling Famine First: with the world experiencing the largest famine in recent history, where more than 50 million people face starvation, WFP's role as the leading emergency food provider is critical.
No other private or public agency has the ability to do what it can: WFP has the logistics expertise and track record that would rival FedEx or UPS – delivering vital humanitarian supplies, of which food is only one component, to the most remote areas of the world, in record time.
Ending Conflict First: WFP is much more than a food program; it is the largest humanitarian agency in the world. From Aleppo to Mosul, areas that are the center of conflict and terror –with potential to reach American shores – WFP is there first to feed and rebuild those communities.
With such important functions, Governor Beasley, has an important task cut out for him in leading WFP.
First, secure appropriate funding for the agency. WFP's budget is largely provided by the United States – the largest contributor. By virtue of that fact, the US de facto appoints the Executive Director of the Program. Also, by virtue of that fact, the WFP will likely face the biggest hit from the Trump Administration's across the board cut to UN funding.
Governor Beasley will have to reform and streamline WFP functions, but there's not much room for improvement since it is already 'uber' efficient in relative to other UN bodies. He will need to work with the US government and others to ensure that WFP is well resourced to tackle the world's pressing conflict and food challenges. The case for WFP's importance to US domestic interests should be prominent in this regard – particularly, in light of the upcoming Farm Bill negotiations.
Second, WFP's Board has members that could be construed to be influencing its agenda toward parochial interests, to the detriment of global food security or US interests. However, as a UN agency, such Board participants are to be expected. They should not be the grounds for gauging an agency's effectiveness and value.
WFP's work is far too valuable and valid, unlike other bureaucratized agencies like DfID's multilateral review points out for agencies like UNESCO. Governor Beasley needs to work with Ambassador Haley to ensure that the US Congress and the Trump Administration recognize such distinctions- maybe the US can pursue its own multilateral review under senior leadership with Secretaries Tillerson and Mnuchin serving as lead sponsors.
Third, Governor Beasley has an opportunity to partner with sister food agencies in Rome – FAO and IFAD – the latter getting a new leader too, to better coordinate and deliver global food and nutrition security. As the Trump Administration fills the US ambassador roles, the US Ambassador to the Rome Agencies is a central figure, as are leadership appointments de facto reserved for the US in agencies like FAO (its Deputy Director General for instance), to achieve this task.
Governor Beasley's strategic expertise, not only in his role as Governor of South Carolina but also in his capacity as Chairman of the Center for Global Strategies, gives him the tools to bring about such coordination.
There are some who question Governor Beasley's appointment, as more of a political choice – but this is in keeping with past practice for the selection of the role. He has the chance now to show that political choices can surprise and deliver as former US nominees for WFP Executive Directors have shown.
This is a consequential choice for ending global hunger, as well as maintaining stability and promoting prosperity.
Next up will be the head of the UNICEF: a consequential choice for the world's children and their welfare- whose name will Governor Haley submit to replace Tony Lake? Condi Rice, a former NSA like Tony Lake?
Comments in Chronological order (6 total comments)
Interesting choice. At least the Trump Administration is making nominations to UN bodies- it is in the US interest ultimately.
WFP is crucial to deliver food supplies to Syria and in Africa, where a number of countries face famine. Hope Mr. Beasley is a strong leader.
We must understand the complexity of food aid and be aware of the enormous cost to deliver emergency food aid, for the sole humanitarian purpose of sa
We must understand the complexity of food aid and be aware of the enormous cost to deliver emergency food aid, for the sole humanitarian purpose of sa
Condi Rice for UNICEF? No way
Agreed on the complexity of food aid response and delivery. Needs to be understood and researched more. Chris Barrett and all at Cornell have good a