State vs. Extremism: It is resolved. The latter party won, and Naya Pakistan showcased Muhammad Zia-ul-Haq's legacy.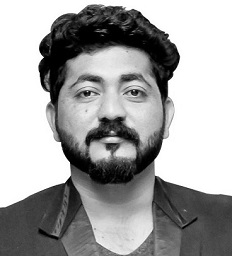 General Zia-ul-Haque, who overthrew Zulfikar Ali Bhutto's government in Pakistan in 1978, cannot be forgotten due to his terrible dictatorship that incited radicalization and extremism. When religion is used as a tool to gain popularity, the consequences are obvious which are faced by the generations to come. I cannot reinstate all miseries that he brought to Pakistan; however, for your information, it is enough for you know that he was a dictator and a follower of a right-wing and radical think-tank. Zia's period of extremism ended a long time ago in 1988. After that, it has been nothing but a tale of misery. In the recent few years, the hype in religious extremism and intolerance started with hate speeches, hate politics, and the role of media in projecting the extremists' nuances as "opinion". I am not a supporter of political party, PTI, neither I am satisfied with "ghabrananahi" (translated as don't panic) slogan of my Prime Minister Imran Khan for soothing my nation's wrenched hearts. However, I saw hope when he addressed the nation after Asia Bibi's acquittal and protestors took on the streets as mobs. He stood courageous in rejecting fascism and extremism. My mental faculties shouted, "That's my PM!". He further went straightforward in his speech with a clear warning: No to extremism. Prior to this address, part of me was telling me that something's wrong. I thought, maybe, the PM would mention a request to the supporters to stop terrorizing the whole country. I was totally wrong. How could I make a huge blunder? Little did I know that The address was merely a teaser to confuse the nation.
Perhaps, PM Khan is trapped in his blunders in the past as opposition: Hate politics, blockades, protests, and what else. In the recent address, he said, "If people will take over the streets, how can the government function?" Either he is so innocent or he is neglecting his mistakes with over-confidence. Let's move forward. When the extremist group, TLYR (Tehreek-e-LabaikYa Rasool Allah), protesting was fine for a similar religious issue, but they showed up beyond being aggressive, and they demanded resignations from the ministers. PTI stood in the first row for TLYR's support. Many shouted politely and in a humanly manner that it is wrong; but when there are wild voices out there, the polite ones are bound to be supressed. That's what happened, and that's the way it happens. At that time, when people cried over extremism and state failing to combat such issues, they were labelled as traitors and as corrupt. Asma Jahangir, Muhammad Jibran Nasir, and other politicians and journalists were totally disregarded, mocked, and abused. I hope now people realize the importance of Asma Jahangir – the voice we desperately needed in the recent days.
So, concerning the whole dilemma of state vs. street politics, it leads to this point, "As shall you sow, shall you reap." The aggression Khan showed against the Nawaz Shareef's government on religious issues, he has become the victim of the same. Even though I am a great critic of my army, I can't tolerate any abusive language against them, and what came from TLYR leaders was beyond my imagination. After what these extremists did to my country – burning down private vehicles, destroying the shops, looted and terrorized my people, and what else – it is sickening and heart-wrenching that the army went away with a mere written apology. People who were almost ready to lynch people and were jailed can now easily be freed from facing the consequences. What a failure!
Asia Bibi, who is a poor mother of 5 children and who had been imprisoned for more than 8 years fora crime she did not commit in a cell where she nearly faced death two times. Struggling to find justice from the followers of Islam that professes peace and kindness is really what makes me worried as a Muslim and as a human. Now the acquitted person will be in jail, and the actuals prisoners will be freed. What a justice!
All the time, media was playing its part a little carefully. Asma Jahangir surely would have taken the risk of voicing an opinion against extremists: as a voice of the oppressed and the lawyer for the victims. Be it Benazir Bhutto or Asma Jahangir, fighting with extremists with valour is a women's job in Pakistan because men have always compromised. Whenever the extremist group has demanded anything, they always have submitted before them. Khan has brought us another peaceful agreement after all this mayhem. It is a piece of paper that would lead to further future street protests resulting in atrocities, bloodshed, and terror. I am struggling to find the answer for how many more compromises are needed to end the violence and corruption from reoccurring?
After seeing my army, Chief Justice, and government abused, I wonder what the heck this simple apology by TLYR means that government has granted them recently. Let's be worried about what is about to come next. All hope is lynched. Period.
Hashim Raza is an independent researcher and blogger on social issues, social policy, international relations, and politics. He can be reached @HRSiyal.
Comments in Chronological order (1 total comments)
I am devastated to hear that. Literally, are we living in a 21st-Century? May she get justice. When will extremism end? Your editorial is a great read