In Latin America where I'm originally from, we don't discriminate against people for their color of skin; race is a second matter, what matters the most is your credentials: Your place of birth, the big city or the highlands. And if you were born in the city, where were you born? In the impoverished or fashionable side of town. Your last name, your relatives, your friends, your place of work, the schools where you studied, how many languages you speak. All this information adds up to either help you climb the invisible social ladder or crush you at the bottom of it. Let's say if a black boy has enough money to study in an exclusive private school, nobody will discriminate him, he'll be part of the gang, he'll have friends, and even be the coolest kid in class. Once you have enough money and social status nobody will look at the color of your skin, but at your position within society.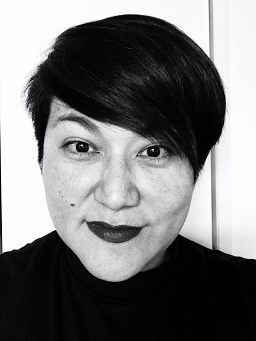 We can find exciting historical cases where very important men sought love in the arms of women of other races. The most famous example in Brazil is Xica da Silva (1732–1796), a slave that conquered the love of her master and with it her freedom; becoming, in this way, the queen of society in the 1700s Brazil. In other words, social status is not a rigid structure but a living-ever-growing being. There are even situations in which people of color are venerated; you read that correctly, we worship black saints, the most famous of all, Saint Martin of Porres (1579–1639) is my favorite example, born in Lima, the details of his holy life are taught throughout school. And during our school years, we are taught to respect and to devotedly pray to a black saint, which might sound improbable in other societies, but there's a genuine devotion towards St. Martin of Porres in Latin America. It's even common to see people of all classes praying to his statue in churches, and processions when his image is carried around town in his native Lima (Peru).
In other words, discrimination in Latin-America is not founded on the basis of skin coloring. In the examples the aforementioned, status is a fluid concept; and yet there's another kind of segregation, a type of segregation and discrimination that has worked so deceitfully that hasn't been perceived until now when people have encountered their voices to denounce it. And in response, people try to say that it isn't so bad, and perhaps they are right, but what's certain is that we could do better.
And how can we do better? This is a question that I've been asking myself for a while. And I think that although there's a long journey ahead of us we have to start somewhere. And I'd like to start for acknowledging the importance of African culture in Latin America because without African culture there's no Latin America as such. And I go as far as to say that Latin American culture exists because of African culture because although Latin America is a mix of various cultures: Hispanic culture, aboriginal culture, and other cultures that came along during the massive immigrations of the 20th century, making of us a mosaic of different colors, histories, and textures, it's African culture that glue us together making us one.
When people hear the name of Latin America, images of seductive dances come to our minds, and with it the vision of tropical festivals where kisses and smiles become one. And how did it start? How this new world came to be an Eden of the cultural mix where African culture has a predominant place, ironically, this fact is missed by most of us, Latino American people. So, if we were going to right things, we should start for acknowledging that that African culture is what gives LatinAmerica its charismatic charm and flavor.
According to Professor Henry Louis Gates Jr. "10.5 million (slaves) were taken to the Caribbean and Latin-America"[1] the current equivalent to the population of Greece (10.74 million), Czech Republic (10.61 million) Portugal (10.29 million) Dominican Republic (10.17million) Sweden (10.12 million) and Jordan (10.11 million) These wonderful human beings brought, each one of them, a rich cultural background that will have an everlasting influence in Latin America.
Do you think I exaggerate? Try thinking of Brazil without samba o feijoada, Sunday delicacy and soul food of Brazil. Cuba without its melodious salsa, which so generously shares with the rest of us. Peru without its anticucho (cow-heart kebab) and try imagining a Latin-America without ceviche. I'm not trying to be divisive here. However, ceviche itself is the representation of this African influence I'm talking about. Ceviche has undoubtedly Latino-American roots, and yet every ethnic group that arrived in Latino-America added something to it from its own cuisine, and since neither lemon nor lime are native to Latin America, it's not difficult to imagine the African newcomers adding lemon (limón) to the already popular ceviche, an emblematic dish for all us. That it's neither yours nor mine but ours, and in that land of blurry borders is where we all met, and we discover ourselves as one.
I've mentioned food, but also in music, where the undeniable ever-present African influence is tangible, I've mentioned Cuba, and its salsa spread already in all the corners of Latin America, what about Brazil and its samba that makes of the streets of Brazil, a party; Peru and its festejo (which literally celebration), where females and males dance in the complicity of endless subtle flirtation.
In Peru, where I'm originally from, we have a say "El que no tiene de inga tiene de mandinga" which means "You are either part aboriginal or part black," and I think it's entirely accurate. Therefore, we are all the same, breeds from one soul, and united in one soul, the Latino-American spirit brought to existence to the resilient and fine African culture.
Yoneko Shiraishi is a professor at Temple University in Tokyo, who writes and publishes books, alongside her blog consult-culture.com, where she indulges in writing short stories inspired in her ongoing research on culture and society.
---
[1]Professor Henry Louis Gates Jr., Black in LatinAmerica, NYU Press,July 27, 2011
Comments in Chronological order (0 total comments)