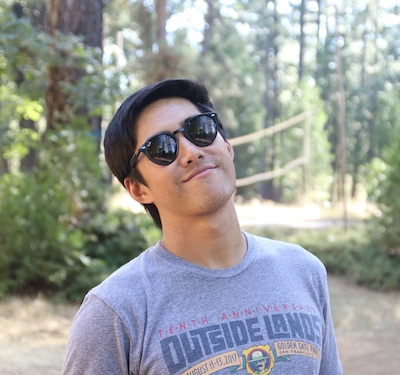 By Alexander Tong
Arguably the most commonly-used drug around the world, cannabis, or marijuana, is a plant known for its psychoactive properties, criminal connections, medicinal benefits, social criticism, and legal controversy. Due to its nature and associated use, US Federal law has classified cannabis, along with other substances, as a Schedule I drug, meaning that it has a high potential for abuse and no medical purpose. However, this federal designation has been met with substantial resistance from states across the country, who claim that decriminalizing and legalizing cannabis is a necessary step towards eliminating the influence of foreign cartels on the public, raising awareness as a form of alternative medication, making drug consumption safer, and further serving as a viable outlet to raise additional funding for state infrastructure and welfare programs. This, among other reasons, has proven to be accurate and generated a great network of support towards the cause for legal use and possession of cannabis. Other states claim that cannabis has done the opposite, worsening the wide range of adverse health effects and seemingly supporting a growing drug culture among youth and adults in the US.
Given that more individual states are beginning to entertain the idea of decriminalization or legalization, it comes as no surprise that cannabis use and the various issues pertaining to the legalization of it have had an evident and lasting impact on both US citizens and American politics. One of these issues has been the federalist-antifederalist debate over whether or not legalization should be left to individual states or the federal government.
In 1973, the Drug Enforcement Administration (DEA), a federal agency in charge of enforcing the mandated laws and regulations regarding controlled substances in the US, was established and, by the enactment the Controlled Substances Act, placed a variety of drugs, including cannabis, into different schedules—each corresponding to its degree of abuse, danger, and medical value. Cannabis, as mentioned before, was placed in the most restrictive and extreme class, where it currently remains, suggesting that it has no medical value and a high rate of abuse and addiction. Other drugs to fall under this category include heroin, lysergic acid diethylamide (LSD), peyote, and methylenedioxymethamphetamine ("Ecstasy").
Despite its federal criminality, marijuana has been decriminalized in 17 states and the District of Columbia (DC), legalized for medicinal use in 23 states and DC, and legalized for recreational use in 10 states and DC. States that have decriminalized the possession or use of marijuana have simply diminished the severity of legal punishment, shifting towards more lenient penalties, such as monetary fines or brief jail time, while states that have legalized cannabis, recreationally or medically, assign no criminal penalties for use or possession. These variations in policy embody the ongoing legal discrepancies occurring throughout states in the US and fully exemplify the issue that both federalists and antifederalists have attempted to resolve. The fact that a lack of uniformity and consistency exists, at both the state and federal level, demonstrates how essential and controversial this issue has become and how precarious the legislative process towards legalization can and will be.
Ultimately, the legalization of marijuana for medicinal and recreational purposes, at the federal level, would prove beneficial to both the state and its people. By observing the quantitative differences and historical trends among individual states regarding growing mass incarceration rates, increases in the amounts of treatment of diseases, collected tax revenue, and racial disparities among prisons and communities, the results seem to suggest that the country would stand to greatly benefit from the many economic, social, and medical advantages of legal marijuana. Comparing the individual US states that have properly implemented the necessary structures to support legal marijuana, it seems rational to suggest that nearly any US state can replicate this legalization process and potentially establish a more uniform and consistent administrative structure for itself and its people to follow. Therefore, by adopting such a system and implementing on a nation-wide scale, Federalists can achieve their goal of centralizing legislative power within the federal government, resolve the abuses of the war on drugs, profit off the fastest growing industry in the US job market, and, in the process, enjoy the medicinal and recreational benefits of legal cannabis.
Originally from Alameda, CA, Alexander Tong is a rising senior at the George Washington University, majoring in environmental studies with a double minor in sustainability and political science. Passionate about travel and different cultures, he aspires to pursue a career in foreign service.
Comments in Chronological order (1 total comments)