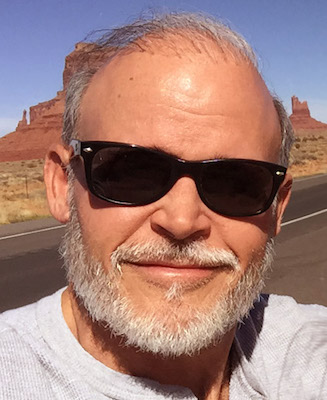 By Sam Ward
My grandfather Fleet was a smart man, brimming with practical and creative solutions to any problems that would arise. He was also one of the most soft-spoken and subtle human beings I have ever met. He could deal masterfully with machinery, tools, carpentry, electronics, finances and even a wide array of people problems. No matter what difficulties arose, he was Johnny on the spot with a solution … except for one time when he wasn't Johnny on the spot.
I remember him becoming so overcome with angst regarding an Indigo snake that had been living in a hole in his back yard, that he had a momentary lapse in his logic skills. The snake had been there for quite some time, but as time passed, the snake grew as did my granddad's concern. Oh, … it would probably be fair to mention at this point that the Indigo snake is the largest snake in North America, reaching lengths of 7 to 8 feet, so his anxiety could be considered somewhat justified.
There are two things I like about Indigo snakes. 1, they're not venomous, and 2, get ready for this … they EAT rattlesnakes. And my grandparents lived on the edge of a central Florida wilderness that I would best describe as a Disneyland for rattlesnakes.
My granddad reached the conclusion that it might be best to fill in that hole, and allow Mr. Indigo to find other accommodations … that is, if he wasn't actually buried in the hole when it got filled.
A few weeks later, while visiting, I asked granddad about his backyard snake. He told me he had filled in the hole and hadn't seen him since. "Gosh," I said, "I kind of liked that snake," and added, "You DID know that Indigo snakes EAT rattlesnakes, right?" He replied, "Yes, but we've never had any rattlesnakes around here." At that moment, an unusual distant look overtook him. I could see the lightbulb turn on and his inner machinery spinning. He glanced back at me, then looked down and shook his head slowly from left to right. Granddad said nothing, of course, keeping true to his subtle manner. We both understood the logic of it all though.
Lately, I have been able to draw a new parallel to our current Corona situation. Indigo logic tells us that as unpleasant as the thought of an Indigo snake living in your back yard might be, we may wish to more strongly consider the possible outcomes of NOT having one. I guess I could spell it out clearly at this point, but, … I'm making an effort to be more subtle these days.
Sam Ward is a freelance illustrator living on the West Coast of Florida. His illustrations appear in magazines, newspapers, on book covers, packaging and advertisements both nationally and globally. As far as his humorous observations go, well, he's just an ordinary guy who gets up in the morning in this crazy world and doesn't know whether to laugh or cry.
Comments in Chronological order (0 total comments)