By Blake Vieira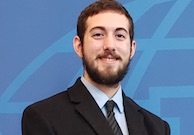 In desperate circumstances, states confer legitimacy—explicitly or implicitly—on insurgents to defeat a common threat. These alliances are intended to be temporary, yet the legitimacy granted to insurgents places them in a position to act outside the law, thereby delegitimizing the state's authority while allowing insurgent groups to supplant the state with their own ideology. This phenomenon is demonstrated explicitly in Iraq with the inclusion of al-Hashd al-Shaabi (Popular Mobilization Forces or PMF) in the state security apparatus, and implicitly in the United States with police support of far-right groups.
As the Islamic State of Iraq and al-Sham (ISIS) seized territory across Iraq in 2014, the US-trained Iraqi Army was routed. To fill the security gap, Prime Minister Nouri al-Maliki coalesced dozens of insurgent groups, which had been fighting the US and Iraq since 2003, into the PMF to combat the growing power of ISIS.[1] Several notable groups in the PMF include Kata'ib Hizballah, whose leader Abu Mahdi al-Muhandis was recently killed by the US,[2] and the Badr Organization, which has contested the rule of the Iraqi government with the military and political support of the Iranian Revolutionary Guard Corps (IRGC).
With the collapse of ISIS's physical caliphate, the PMF remains a federally sanctioned security force despite the competing ideological goals of its constituent groups and the divergent allegiances of its leaders. With the conferral of legitimacy in fighting a common enemy and the officialization of the PMF as an armed force, the Iraqi government has inadvertently undermined its own legitimacy and allowed for increased local interference by Iran and scrutiny by the US. Under the state's banner, PMF groups have been accused of stoking sectarian tensions. Shia-dominated groups have conducted reprisals against Sunni Iraqis as ISIS was pushed from their strongholds[3] and have conducted independent attacks against US forces, which have resulted in American deaths.[4]
PMF groups operating as they did before the Iraqi Civil War, in opposition to US influence with assistance from the IRGC,[5] has led to severe backlash from the broader public and sustained protests.[6] Iraqi citizens, wary of what they see as an iron grip over the country's politics by Iran and its proxies, demonstrated for months in major cities only to face violent retaliation from both the Iraqi army and the PMF, solidifying the belief that the state has given up its security forces' legitimacy in favor of Iranian- and Shia-dominated proxies.[7] Therefore, the explicit granting of legitimacy to insurgent groups that rely on violence and political organizing independent of the state has led to a collapse of public support for the government, while helping some PMF groups achieve their long-held goals of a sectarian, Iran-aligned Iraq.
In the US, the current and largest terrorist threat is right-wing groups that, while disorganized, overlap on key ideological principles. Unlike Iraq, the US militia movement has had an implicit blessing by the state in the form of local police departments during the 2020 protests against the unjust killings of Black Americans by police forces. Concern centers on the rise of the "Boogaloo" movement, which generally advocates for clashes with law enforcement and preparation for a second civil war or "the Boogaloo."[8] Because the movement is unorganized, it allows more explicitly ideological groups ranging from right-wing libertarians to fascists to co-opt the terminology and goals of the movement in pursuit of authoritarian aims. The Boogaloo movement is open to interpretation, and hence co-option by nationalist groups like the Proud Boys.
With the wide-sweeping protests and subsequent police crackdowns, armed protesters and counter-protesters have emerged in cities like Portland, Oregon. On several occasions, local police have violently attacked both peaceful demonstrators and left-wing ANTIFA protesters while allowing armed right-wing counter-protestors to leave unharmed, even at times coordinating with them before action. In Portland, a police officer was filmed asking several armed counter-protesters to stay inside to avoid violating curfew, right before the Portland Police Bureau used tear gas to disperse groups protesting police brutality.[9] Similarly, in 2019, a Metropolitan Police Department officer was seen fist-bumping a member of the far-right nationalist group, the Proud Boys, during a demonstration in Washington, DC.[10]
The argument is periodically made that misconduct in police forces and far-right sympathies are the result of a few bad apples, yet the Federal Bureau of Investigation has warned about the infiltration of white nationalists or anti-government individuals within police forces.[11] Across the country, members of police forces have been discovered as members of or sympathizers with a number of groups such as the Oath Keepers, III% Movement, and the Proud Boys.[12] The shooting deaths of two protesters in Kenosha, Wisconsin by Kyle Rittenhouse on the day that police were filmed telling him and armed right-wing protesters they "appreciated them" explicitly demonstrates police sympathy with the far-right.[13] Terrorism scholar Bard O'Neill discusses the potential for insurgents to infiltrate existing government structures that allows insurgents to preempt action against those structures and use the levers of the state to achieve their goals,[14] demonstrated in the United States by police support of right-wing groups. Citizens protesting against the state abuses and the sympathetic actions of the police to right-wing groups may lead to further destruction of any trust between the broader population and the state. The trust deficit creates openings for groups like the Boogaloo movement to initiate their plans of mass violence and civil war as state forces lose legitimacy by refusing to hold right-wing insurgents accountable.
In Iraq and the United States, the legitimizing of insurgent forces to defeat a common enemy—ISIS and anti-police protesters/ANTIFA—has led to the broader population losing faith in the state and its ability to protect people. The explicit and implicit recognition of armed insurgent groups has allowed them to exploit their newfound legitimacy with the protection of the state, or its inability to stop them. Both the PMF and the militia movement are therefore in a prime position to fulfill their ideological goals by destroying their governments from within and fulfilling their ideological end goals unchallenged.
Blake Vieira is a senior in international studies at American University. He has previously worked in the Department of Justice, United States Senate, and House of Representatives. His research interests include U.S.-Iraq Bilateral Relations, the Nature of Insurgency, and U.S. Defense Policy
Endnotes
---
[1] Mansour, R. (2018, April 04). More Than Militias: Iraq's Popular Mobilization Forces Are Here to Stay. Retrieved from https://warontherocks.com/2018/04/more-than-militias-iraqs-popular-mobilization-forces-are-here-to-stay/.
[2] Beaumont, P. (2020, January 3). Abu Mahdi al-Muhandis: Iraqi killed in US strike was key
militia figure. The Guardian. Retrieved from https://www.theguardian.com/world/2020/jan/03/abu-mahdi-al-muhandis-iraq-iran-militias-suleimani.
[3] Hawez, A. (2016, June 8). Iraq's Shia Militias Accused of War Crimes in Fight Against ISIS. The Daily Beast. Retrieved from https://www.thedailybeast.com/iraqs-shia-militias-accused-of-war-crimes-in-fight-against-isis.
[4] AP Explains: Who are Iraq's Iran-backed militias? (2019, December 31). Associated Press.
Retrieved from https://apnews.com/57a346b17d6da07ae732ba1437520fd2.
[5] Hannah, J. (2019, July 31). Iran-Backed Militias Are In Iraq to Stay. Foreign Policy. Retrieved
from https://foreignpolicy.com/2019/07/31/iran-backed-militias-are-in-iraq-to-stay/.
[6] Yeranian, E. (2020, August 22). Iraqi Protesters Continue Assault on Pro-Iranian Militias in Basra, Nasiriyah. VOA News. Retrieved from https://www.voanews.com/middle-east/iraqi-protesters-continue-assault-pro-iranian-militias-basra-nasiriyah.
[7] Yeranian, E. (2020, August 22). Iraqi Protesters Continue Assault on Pro-Iranian Militias in Basra, Nasiriyah. VOA News. Retrieved from https://www.voanews.com/middle-east/iraqi-protesters-continue-assault-pro-iranian-militias-basra-nasiriyah.
[8] Evans, R., & Wilson, J. (2020, May 27). The Boogaloo Movement Is Not What You Think. Bellingcat. Retrieved from https://www.bellingcat.com/news/2020/05/27/the-boogaloo-movement-is-not-what-you-think/.
[9] Greenspan, R. (2020, June 5). Oregon police told armed white men that they didn't want to look like they were 'playing favorites' when they advised them to stay inside after curfew. Insider. Retrieved from https://www.insider.com/police-salem-oregon-protesters-stay-inside-curfew-proud-boys-white-2020-6.
[10] Kurzius, R. (2019, July 08). D.C. Police Officers Fist Bumped A Proud Boy After Clashes In Front Of White House. dcist. Retrieved from https://dcist.com/story/19/07/05/d-c-police-officer-fist-bumps-a-proud-boy-after-clashes-in-front-of-white-house/.
[11] German, M. (2020, August 28). The FBI warned for years that police are cozy with the far
right. Is no one listening?. The Guardian. Retrieved from
https://www.theguardian.com/commentisfree/2020/aug/28/fbi-far-right-white-supremacists-police?CMP=share_btn_tw.
[12] German, M. (2020, August 28). The FBI warned for years that police are cozy with the far
right. Is no one listening?. The Guardian. Retrieved from
https://www.theguardian.com/commentisfree/2020/aug/28/fbi-far-right-white-supremacists-police?CMP=share_btn_tw.
[13] Beauchamp, Z. (2020, August 27). Why police encouraged a teenager with a gun to patrol
Kenosha's streets. Vox, Retrieved from https://www.vox.com/2020/8/27/21404117/kenosha-kyle-rittenhouse-police-gun-populism.
[14] O'Neill, B. E. (2005). Insurgency & Terrorism: From Revolution to Apocalypse (2nd ed.). Dulles, VA: Brassey's.
Comments in Chronological order (0 total comments)