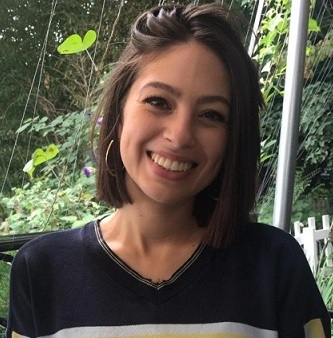 By Rachel Hirsch
Everyday women around the world face horrifying violence and are subject to extreme violations of their human rights. Around the globe, an estimated 736 million women have been subjected to partner violence, non-partner sexual violence, or both, at least once in their life [1]. In 2017, The World Health Organization reported about 35% of women are survivors of sexual violence and this disproportionally effects the Global South [2]. One in five internally displaced or refugee women living in humanitarian crisis and armed conflict situations have experienced sexual violence [3]. In 1993, The Declaration on the Elimination of Violence Against Women recognized that violence against women was an obstacle to achieving equality and peace. It acknowledged that violence against women is a clear violation of fundamental freedoms and rights and raised concerns against the historic failure to protect them. The UN Security Council has further acknowledged the growth of gender-based violence in conflict that can include rape, trafficking, child marriage, and female genital mutilation [4]. However, these horrific acts continue to strip women of their rights and subject them to abuse. Much of this violence is due to hierarchical systems. The harmful structures of patriarchy, colonization, capitalism, racism, and militarism contribute to gender-based violence.
Today, foreign policy continues to focus on domination and war security. A new type of policy, Feminist Foreign Policy or FFP, can fight gender-based violence and work to dismantle the harmful systems that lead to exploitation and violence against women. Feminist Foreign Policy is an international agenda that seeks to dissemble the male dominated systems of foreign aid, trade, immigration, defense, and diplomacy that continue to sideline women and minorities across the globe [5]. This type of policy shifts the focus of traditional foreign approaches of military force, violence, and domination to a more intersectional and alternate view of security that takes the vulnerable into consideration. It seeks to enhance the experiences of women and other marginalized groups and deconstruct the harmful structures currently in place. This type of lens has the potential to bring meaningful change to millions of lives around the world. While this shift in strategy would bring numerous benefits, one crucial value it has is fighting global gender-based violence.
A Feminist Foreign Policy also envisions a healthy and peaceful world that has shifted away from global dominance and military security. Research shows that countries with greater gender equality are less likely to experience a civil war and are linked with good governance [6]. One way FFP can work to prevent violence is by focusing on conflict prevention and resolution instead of military intervention. A very powerful approach FFP contains is challenging militarism and prioritizing human security. When there is continuous emphasis on militarism, it sustains the system of war. During conflict women disproportionately suffer from the use of weapons and it leads to issues like forced displacement, sexual violence, and trafficking [7]. Because FFP focuses on prevention and resolution, its agenda can work toward the prevention of conflicts and limiting the trade of weapons; that way weaponries can stay out of the hands of people who will use them to violate the rights of women and others. Less conflicts, less violence, and less women suffering at the hands of abusers.
While there are not many examples or empirical results to explore in these early stages, Canada and Mexico both display a reality where FFP can fight gender-based violence. In 2017, Canada's feminist international assistance policy pledged to give approximately $700 million to the developing world, dedicated to promoting sexual and reproductive health rights and fighting gender-based violence.  The policy included giving approximately $10 million to UNICEF to help reduce female genital mutilation [8]. In January 2020, Mexico adopted a FFP, becoming the first Latin American country to do so. The policy seeks to combat gender violence internationally. It focuses on raising awareness of women's contributions in government and politics and explicitly mandates freedom from gender-based violence in its foreign ministry and service. In 2020, Mexico started a partnership with the European Union and the UN called the Spotlight Initiative, which is a program aimed at eliminating all forms of violence against women and girls in Africa, Asia, the Caribbean, Latin America, and the Pacific [9].
The fight against violence must start in each country and then can extend globally. A country cannot protect violence outside its borders while it's happening inside. FFP presents an opportunity for countries to highlight gender equality, uplift women and other marginalized groups, and work towards dismantling inequalities across the globe. It will ensure more women are placed in leadership positions, are at the front in of democratic efforts, and part of constructing crucial processes of peace, which they have historically been left out of. Engaging in Feminist Foreign Policy and having leaders that prioritize inclusion, equality, and human rights, can create an even more powerful force against challenging the current inequitable structures and fighting gender-based violence.
Rachel Hirch is a senior at George Mason University.
Comments in Chronological order (0 total comments)