In the digital age of the 21st century, there has been a growing emphasis on digital transactions, like Apple Pay and online banking, that are advancing our societies to becoming cashless. Unfortunately, this transformation remains a problem in many African countries where access to financial services remains a dire situation. The World Bank reports that about 16 million adults in Sub Saharan africa do not have access to a formal financial service (Demirgüç-Kunt et al, 38). This means that a majority of adults lack access to credit, savings accounts, loans, etc. Financial exclusion remains a harsh reality for many individuals in Africa as many remain reliant on cash transactions. This not only limits many individuals' economic opportunities but, for women and marginalized groups who are affected the most, it perpetuates a continuous cycle of poverty. This renders many African lives a constant struggle they cannot escape as the lack of financial services limits their ability to fully partake in their fundamental human right to healthcare, education, and other essential aspects of society that enable them to improve their standard of living. The advancement of digital payments can prompt economic growth and diminish financial exclusion yet problems still linger in obtaining universal access to financial services as a result of a lack of documentation, financial and digital literacy, and policy gaps. Nevertheless, the benefits of digital payments can still be obtained, thus fulfilling the economic rights of many marginalized individuals.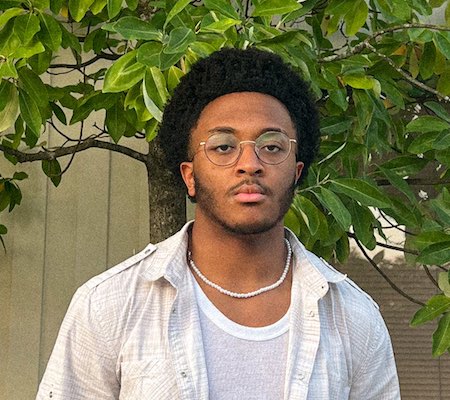 The advancement of digital payments in Africa has the potential to combat financial exclusion and spur economic growth, but challenges remain in achieving universal access to financial services due to a lack of documentation, financial and digital literacy, and policy gaps. However, through the development of policies that prioritize connectivity and infrastructure, coupled with financial and digital literacy programs, the potential benefits of digital payments can be realized. This can lead to economic empowerment and the fulfillment of the economic rights of marginalized individuals and communities.
The 2030 Agenda for Sustainable Development highlights that everyone has the right to an adequate standard of living, and recognition that universal access to financial services is an important goal that the U.N. aims to achieve by 2030 (United Nations, 15). It's clear that financial services is a necessity within the global community and is a right that must be enjoyed by all. With the issue of financial exclusion being prevalent in Africa, digital payments have arisen as a solution to halt the continuous cycle of poverty and deprivation of economic opportunities. 
With the emergence of digital financial services, the struggle towards financial inclusion in Africa is slowly dismantling. As a result of the widespread availability of mobile phones, internet, and connectivity, mobile financial services have made the way for people who live in very remote and rural areas to still conduct financial transactions like applying for credit or transferring money. It is important to recognize the impact of M-PESA, a mobile financial service that allows individuals to store and transfer money from their phones. M-PESA allowed small business owners in Ghana, Tanzania, Kenya, and Mozambique to continue working without disruption by enabling them to take their businesses online (Lopokoiyit and Mitha, 7). Most notably, according to a report published by Vodafone, "Of those surveyed, 91% of people and 94% of businesses agreed that M-PESA helped them stay safe during the pandemic, largely through reducing the need to handle cash and enabling the purchase and sale of goods and services online". Essentially, mobile financial services are driving improved customer experiences and creating new opportunities, transforming the lives of entire communities in the process. This not only helps individuals but economies too, as countries that employ mobile money have seen an average annual growth rate in per capita GDP that is 1 percentage point higher than in countries where mobile money adoption was not successful or not introduced (Lopokoiyit and Mitha, 7). Ensuring equal access to financial services is crucial to Sub-Saharan Africa's development, as this will help alleviate poverty for individuals, open economic opportunities for critical sectors, boost innovative business models and green economic growth, and ensure that the benefits are equally distributed to all.
These technological innovations within the digital and financial sector can lead to improvement in the digital and financial literacy of many individuals that have been deprived of such skills that are vital for the socioeconomic development of Africa as a whole. With greater access to these financial services such as savings, loans, and insurance, this leads to economic empowerment that allows vulnerable groups to be included within the global market, allowing Africa to display their untapped potential and human capital. Not only will this be vital for the future of Africa but it will be significant progress toward achieving the UN's Sustainable development goals mentioned above.
            Although there is growing access to mobile phone technology through the digital payment system, access still is not universal. Therefore, the economic rights of many Africans are still limited. First and foremost the World Bank's Identification for Development initiative reports that over 105 million adults in Africa are unbanked and do not own an ID (Demirgüç-Kunt et al, 38). Without these necessary components to open a bank account, this limits the benefits of the digital payment system. For example, in Liberia, Mauritius, Mozambique, South Sudan, and Tanzania, more than 40 percent of unbanked adults cite a lack of documentation as a reason for not owning a financial institution account (Maansi Verma). As a result, switching to the digital payment system is deemed too difficult to attempt. Additionally, since a substantial amount of the African population relies on cash transactions, the use of digital payments remains complicated as one in every two non-users does not use digital payments  (Shah et al). Coupled with this cash reliance, there is a lack in financial and digital literacy which makes it difficult to convince those who have never used digital payments to comprehend the efficiency and benefit of the value proposition.
With the clear success of mobile money in Africa, there is a massive opportunity to advance the financial, economic, and digital rights of many Africans. With the movement towards digital financial services, there will not only be job opportunities but economic opportunities. This evolution is dependent on a wide variety of factors, including that African policy makers that need to address socioeconomic gaps. From electricity to internet services to increased connectivity throughout the continent, it is crucial for policy-makers to take steps in creating a balance between policy-making and fast-moving innovation. This can lead to a smooth transition towards digital economies, increased productivity, and a transformation of the dominant economic sectors. The digital dividend awaits Africa but seizing it requires careful planning and strategic investment in fintech.
Samuel Kamsi Okafor is a student at American University.
Comments in Chronological order (0 total comments)