Aisha had to leave her home in Goniri, a town in Yobe State, and go to an IDP camp when she was just six years old because the Boko Haram terrorist group had waged war on her little town in Nigeria. Likewise, Zainab was twelve when she was forced to leave her home in Tse-Usenda, Guma Local Government, Benue State, to an IDP camp to escape an onslaught by Fulani militant herders. Over 96 percent of the IDP population in Nigeria is there due to conflict, and 54 percent of these IDPs are estimated to be female. Their survival primarily depends on charitable and governmental assistance, but even with that, they still live on less than #445 ($1.90) daily. Many of these women are consequently at risk of sexual exploitation by the very officials assigned to look out for them so that they might survive in these IDP camps.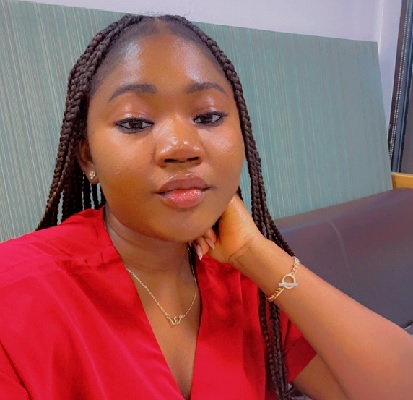 Sexual exploitation refers to the actual or attempted abuse of a person's vulnerability to obtain sexual favors, including but not limited to offering money or other social, economic, or political advantages. According to a situational analysis of IDPs in the northeastern part of Nigeria, conducted by NOI Polls, 66 percent of 400 displaced people in the states of Adamawa, Borno, and Yobe, as well as Bauchi, Gombe, and Taraba reported that camp staff sexually abused the displaced women and girls. There have been several instances of sexual abuse, such as rape, forced marriage, child marriage, and exploitation of women and children living in numerous internally displaced persons (IDP) camps in Borno, Yobe, Adamawa, and Benue, in return for food and basic needs. These instances, as reported by IDPs, demonstrate sexual abuse and human rights violations committed against IDPs by various people, from corrupt camp staff to older IDPs who prey on the younger, more vulnerable IDPs. The abuse was committed by camp staff members 66% of the time, host community members 28% of the time, and camp elders 6% of the time.
As young women and girls struggle to meet their survival needs in IDP camps, sexual exploitation continues at an alarming pace. As a result of the camp's shortage of food, water, and medical treatment, most of these women had already lost children or other relatives. Thus, notwithstanding the cruel treatment in their struggle for survival, they are in a desperate situation to survive and ready to do whatever it takes. Despite being among the most vulnerable people in the world, men, women, and children who have been forced to flee conflict or other disasters must deal with the trauma of losing their homes, families, and means of support, as well as enduring sexual slavery and other forms of exploitation (most often women and girls). That women and girls have had to endure rape to avoid hunger is tragic and a clear violation of their human rights. Yet, aid workers meant to give protection and support to these people have instead chosen to violate these defenseless individuals' rights because they have access to crucial resources, authority, and influence. A female IDP used these unsettling words to sum up, her experience in the hands of these supposed aid workers: "I've been raped so many times that I can't even remember."
Camp officials are not the only ones who sexually exploit displaced underage girls. This barbaric behavior is also perpetuated among older female IDPs who are too old to catch the attention of male camp staff. These women pimp these girls for food and other needs that they benefit from. Sadly, these girls have accepted this insanity as a part of life that cannot be avoided. How tragic!
Do the authorities intend to address these issues of violations of human rights in IDP camps? The government is failing to take enough steps to protect women and girls in refugee situations. The Nigerian Senate promised in 2018 to investigate sexual assault claims made against aid workers in IDP camps. Unfortunately, the cycle is still active after over four years of inaction. It is clear that the Nigerian government is not interested in solving these problems. If they claim they are doing something to stop these violations, then it is not enough to protect women and girls and ensure that perpetrators of these violations against them will face punishment. Local laws do not alone ensure children's right to protection from abuse. Nigeria adopted the United Nations Treaty on the Rights of the Child in 1991. It ratified Additional Protocol I to the convention, this contains Article 77, which lays out specific guidelines for treating and protecting IDPs. Furthermore, women and girls have the right to bodily integrity, security, and freedom from torture or degrading treatment under the Universal Declaration of Human Rights and the Convention on the Elimination of All Forms of Discrimination Against Women (CEDAW), both of which Nigeria has ratified. Nigeria is therefore required by law to respect and protect its residents.
There is an urgent need to establish a safe space free of sexual exploitation and abuse in these camps by making it part of every aid worker's job to look out for victims of sexual exploitation and abuse by intervening when necessary. Education for internally displaced people is also a necessity. The implication of not being educated is that children/women do not have access to knowing their rights or defending these rights and reporting exploitation. It is also vital to enhance IDPs ' sensitization and understanding of sexual abuse and exploitation and how to report such crimes to the proper authorities. Furthermore, victims and witnesses must be protected at all times, especially during investigations.
Matilda Ajibola is currently a graduate student at American University, pursuing a degree in Ethics, Peace, and Human Rights with a major in Human Rights and Social Justice. With her skills in human rights, conflict resolution, peacebuilding, and gender studies, she plans to collaborate with non-governmental organizations and indigenous groups that are dedicated to promoting peace in Nigeria and worldwide. 
Comments in Chronological order (0 total comments)