The Democratic Republic of the Congo (DRC) is experiencing a disturbing narrative that raises significant questions about justice and human rights. The protagonist of this narrative is Mr. Fortunat Biselele, a former private advisor to President Félix Tshisekedi, who has been wrongfully imprisoned for the past four months at the Malaka jail on "treason"-related accusations. The charges against Mr. Biselele are based on his alleged involvement in intelligence operations with Rwanda, which includes being labeled a spy, having a Rwandan passport, and carrying an extensive amount of cash. These allegations surfaced following an online video interview in which Mr. Biselele discussed the economic cooperation between President Tshisekedi and his Rwandan counterpart, Paul Kagame. His reputation as a revered statesman is being tarnished by these false accusations, which also serve to draw attention away from the violation of his rights.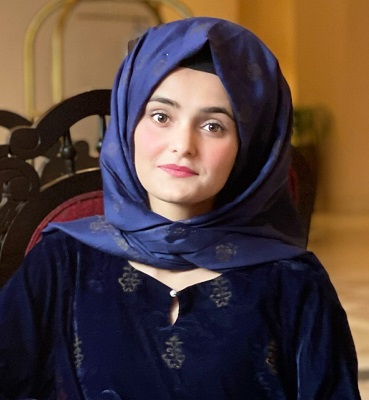 Health Concerns and Pleas for Release
Mr. Biselele's defense team has recently called for his provisional release on health grounds. Detained at Makala, the largest prison in Kinshasa since January 21, an orthopedist, Dr. Emmanuel Pay Pay revealed that Mr. Biselele's health has been rapidly deteriorating, worsened by a "tear" in a muscle tendon in his right arm shoulder and suggested a surgery that would be helpful. The Minister of Justice, Rose Mutombo Kiese, instructed Mr. Biselele to be sent to a military hospital for surgery. However, after almost a month, he was unexpectedly removed from a military hospital on May 13 at 3 A.M. by order of the Minister of Justice and didn't receive the required care or surgery, and he was abruptly taken back to prison. This situation is seen as a violation of human rights and shows a lack of concern for Mr. Biselele's health and well-being.
His attorney, Me Richard Bondo, voiced grave concern for his client's health in a statement to the media and contend that this course of action violates both his entitlement to appropriate medical care and the idea that everyone is presumed innocent until and unless proven guilty and pleaded with the authorities to think about releasing him so that he could receive the right medical care. This alarming act raises serious concerns about Mr. Biselele's right to life, physical and mental health, and dignity. It is crucial to keep in mind that every detainee has an entitlement to these fundamental freedoms, irrespective of the accusations leveled against them.
The Fight for Justice and Human Rights
The defense team claims that Mr. Biselele is a political prisoner, therefore, necessitates intervention by the head of state. They demand President Tshisekedi, using his authority, to oversee prison policies, take instant measures, and guarantee Mr. Biselele's access to essential medical care. It is important to emphasize that the purpose of this call for intervention doesn't attempt to sway the court's judgment, but rather to defend Mr. Biselele's rights and guarantee that justice is carried out.
Additionally, the arbitrary nature of Mr. Biselele's arrest is strongly criticized by the Union of Human Rights Defenders (UDDH). At first, Mr. Biselele's imprisonment was prolonged out of prudence, however, no judicial order was made to support his continued incarceration after the initial period of his detention ended. This lack of a legal basis raises apprehension about the lawfulness of his prolonged detention. Despite this lapse, the government chose to extend Mr. Biselele's imprisonment. This has resulted in public resentment that calls for an extensive review of the judicial process to certify fairness and justice. Thus, this prolonging of detention undermines fair trial principles, due process, and the protection of individual rights.
The Congolese government must fulfill its international obligations, ensuring a transparent and fair judicial process for him. It is essential to call a halt to his unjust detention and uphold his basic rights. The moment has come for the international community, human rights advocates, and organizations to unite, denounce these deeds, spread awareness, and struggle to safeguard and advance human rights in the DRC.
Challenges in Upholding the Rule of Law
Mr. Biselele's case unveils a number of drawbacks to the rule of law within the DRC. Internal rivalries and political motivations often take precedence over the nation's best interests and the principles of justice. This voids the country's credibility in upholding the rule of law and foreign investments and affects its international prestige. Thus, it is essential to address these structural problems and restore public confidence in the justice system.
The illegal detention of Fortunat Biselele in the Democratic Republic of the Congo is a serious issue that needs to be addressed immediately. The case brings to light major injustices and breaches of human rights, notably the deterioration of Mr. Biselele's health and the infringement of his rights as a citizen. It is imperative that the authorities must immediately address these issues, especially his health, and ensure a just and open legal process. It is important to establish openness, accountability, and respect for the law, not just for Mr. Biselele, but for everyone who has suffered from infringement of their human rights.
Moreover, in order to stop similar instances from happening again in the future, it is crucial to carefully investigate the structural problems with the DRC's legal system. A just and democratic society must start by strengthening the rule of law, encouraging accountability, and nurturing transparency. Furthermore, it is never acceptable to ignore offenses that violate human rights. Every person, nation, and international organization has a duty to work together to stop these breaches and promote the protection of human rights.
Therefore, fighting for justice and human rights in the Democratic Republic of the Congo requires ongoing effort and unwavering commitment. By raising our voices, increasing awareness, and demanding justice for Mr. Biselele and others in similar situations, we contribute to a world where justice, equality, and respect for human rights are upheld.
 Huda Raza is a student of International Relations and a freelance content writer.
Comments in Chronological order (0 total comments)