International Affairs Forum: How long has pharmaceutical corruption been a critical issue? Could you give a couple examples of how pharmaceutical corruption is practiced?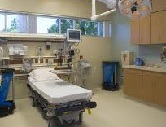 Scott Hickie: Unfortunately, I am not sure pharmaceutical corruption ranks as a major concern within the international community comparative to other illicit activities such as drugs cultivation, organised crime, human trafficking etc. While the book and movie 'The Constant Gardener' raised some awareness about the potential for very severe forms of pharmaceutical sector corruption I don't think we have experienced a public health crisis whereby pharmaceutical sector corruption has hampered the medical system response. And maybe we won't because the nature of corruption in this sector won't come in the form of a big 'shock' but more an incremental corroding safety standards and resiliency of public health systems. Part of this arises due to the diverse and complex nature of pharmaceutical corruption.
As we show in the report [http://www.openbriefing.org/docs/Corruption-within-the-pharmaceutical-supply-chain.pdf] the pharmaceutical supply chain has eight major points and corruption varies greatly at each stage. This makes it very hard to simplistically characterise what pharmaceutical corruption looks like, which in turn makes it hard to get the attention of key policy makers. The Constant Gardener showed only one component of the pharmaceutical supply chain: clinical trials and while awareness of the ethics around clinical trials is critical it is only one of eight components.
IA-Forum: Pertaining to India specifically (or the South Asian region more generally), how widespread is pharmaceutical corruption? Does it impact people taking common pharmaceuticals or is it limited to specific medicines?
Scott Hickie: It is hard to say particularly because we didn't do country specific studies for the report but it should be noted that both China and India are seeing significant sector growth in terms of exporting volume and domestic consumption. Over the next 10 years we may see India and China become larger pharmaceutical exporters, even without leaps and bounds in modernization of biotechnology research and development. India is home to some of the largest generics companies.
Some pharmaceutical companies would most likely argue that the issue in India is that of counterfeits and suggest that India companies are infringing the intellectual property (patents) of large pharmaceutical companies who invested millions in research and development of specific drugs and medicines.
Other CSO stakeholders seem more concerned with manufacturing, procurement and selection of essential medicines. There have been cases where both GlaxoSmithKline (a multinational pharmaceutical and consumer healthcare company) and Ranbaxy Laboratories (an Indian generics manufacturer) faced enforcement actions by the US Department of Justice for non-compliance with required manufacturing process standards. In both cases, plants were based in countries with poor compliance and enforcement capacity.
IA-Forum: Though generally thought to be an issue in developing countries, how does this issue reach countries in Europe and the US?
Scott Hickie: While pharmaceutical corruption occurs at different rates in different countries the key determinant is necessarily level of economic development. It is true that general political and social instability, economic challenges and weak governance can foster corruption. However, in the context of pharmaceutical corruption a big determinant is health system structure and governance. There are two broad categories of health system structure: integrated systems – in which the public sector both finances and directly provides healthcare, and finance-provider systems – in which public financing is separated from provision. Greater public financing and direct provision can on one level involve greater levels of corruption purely based on the number of public officials involved in the system who make decisions about medicines supply to the public.
From one perspective, the pharmaceutical industry, primarily the patent and intellectual property holders, would argue that corruption, specifically counterfeiting of drugs, has an impact of financial incentives for research and development. Another perspective is that corruption can lead to poor public health outcomes, which endanger human health universally. Over-prescription of antibiotics might be an example. Another example may be forged clinical trial data which results in unsafe drugs entering developed nation markets.
Much of this depends on what we define as corruption as compared to unethical practices. Many developed countries face significant challenges around regulating direct pharmaceutical company marketing to doctors. The U.S Physician Financial Transparency Reports (Sunshine Act) is aimed at increasing the transparency in direct company marketing to doctors. The Global Mail did a great series on this issue in the Australian context as well (http://www.theglobalmail.org/blog/no-drug-left-behind/605/). Marketing techniques such as free education seminars and conferences to encourage doctors to prescribe certain medicines is an issue in many developed countries, although it does not fit within the strict definition of corruption.
IA-Forum: How can pharmaceutical corruption be abated?
Scott Hickie: Pharmaceutical industry corruption is much more complex to address than other sectors. The extractive industries are generally made up of a number of large multinational and state owned corporations participating in a particular project. The participants and governance systems are limited compared to the pharmaceutical and health sector. We are dealing with a multitude of different health systems, a broad range of system participants and a much more disbursed network of financial flows.
One approach is more robust public health systems and health governance. From a developing nation perspective, improving health governance can have a double dividend. Improved public health outcomes and reduction of system corruption. Improving governance could focus on prescription systems, manufacturing and storage requirements, increased transparency in medical testing applications, enhanced disclosures on supply and distribution contracts. National level anti-corruption campaigns tailored for specific health systems are more likely to be effective that international scale campaigns. The WHO Good Governance for Medicines (GGM) program is a good example of improving national level health systems and corruption reduction. Medicines Transparency Alliance is also an important initiative.
At the other end we have pharmaceutical companies in home nations (see the graph on page 80 of the report for the major exporters) who can regulate corporate behavior of pharmaceutical companies. For example a number of companies have faced fines and other regulatory actions by US Securities and Exchange Commission and Department of Justice. There is probably scope for home states to improve monitoring and compliance and impose a broader spectrum of punishments.
IA-Forum: How do you see this issue developing in the future? Are there actions being taken against this issue? If so, are these actions enough?
Scott Hickie: The pessimist would suggest that pharmaceutical sector corruption is only going to get worse and that limited regulatory oversight of generics manufacturing in developing economies will be exploited. A whole range of illicit networks and potential involvement of organised crime in distribution of stolen/misappropriated generics or counterfeits could pose significant public health implications. Even if subsidiaries of major pharmaceutical companies manufacturing generics in developing nations impose greater risk management and due diligence, competitors may not and there is always the risk of a race to the bottom.
In developed countries with strong public health sectors selection of essential medicines and medicines promotion may continue to be overshadowed by claims of inappropriate influence and unethical practices in the marketing of medicines and obtaining of regulatory approval.
Scott Hickie is a senior analyst at Open Briefing, a not-for-profit enterprise which provides research services to civil society organizations and concerned citizens. His research focuses on political risk in resource management regimes across Southeast Asia.
Interview by Madison J. Myers
Comments in Chronological order (0 total comments)