In 1984, Glenn Ford was convicted of the 1983 murder of Isadore Rozeman, the owner of a jewelry and watch repair shop in Shreveport, Louisiana. Mr. Ford spent 29 years, 3 months, and 5 days in solitary confinement on death row in the Louisiana State Penitentiary. On March 10, 2014, Mr. Ford was exonerated when the State filed a Motion to Vacate the Conviction and the Sentence of Glenn Ford, citing "credible evidence" had become known which "support[ed] a finding that Ford was neither present at, nor a participant in, the robbery and murder of Isadore Rozeman." Additionally, the State claimed in the motion that "if the information had been within the knowledge of the State [during the investigation], Ford might not even have been arrested or indicted for this offense." At the time of his release, he was the longest-serving death row inmate from Angola Prison to be exonerated, as well as one of the longest-serving death row inmates in recent American history to be exonerated and released.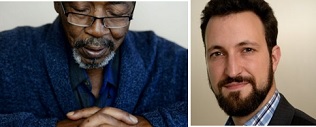 Mr. Ford passed away on June 29, 2015 from terminal lung cancer. The following two interviews were conducted shortly before his death.
Interviews by Katherine Lugo
Interview with Glenn Ford
What was a typical day like in solitary confinement on death row?
I was on death row, so [I] was confined in a single cell. 23 hours a day in [a] cell, 1 hour out to do your shower and other things…exercise, stuff like that.
What kinds of routines did you maintain?
[laughs] Well, I tried to keep myself busy: drawing, writing, reading, listening to music, twenty-four seven is what I'd do. Most of my waking hours, [that is] what I did. I learned how to draw in '88 sometime, from watching another inmate, Tracy Lee, drawing, and he gave me a challenge to draw because I had so many ideas about what he should be doing. So I started, got [myself] some books and started drawing.
So you were able to communicate with other prisoners on death row?
Yes, while I was out on the hour [a day I was allowed out of my cell]. I [was] on a tier that's between fourteen and sixteen individuals. And [they're] the only people you see twenty-four seven every day for years, until something good or something bad happen[ed]. You [are] with them, more than you are with your family. So they become good friends; you almost think of them as brothers from being just in constant contact. You can't help but become attached to some people.
How did it affect you when another inmate would depart to be executed?
Well, the first couple times it happened, it hurt. That's like losing a younger brother. I mean, someone that I [had] been next door to, talked to, everyday for between nine and eleven or twelve years, and then all the sudden they're gone, they're dead, murdered, whatever you want to call it. That hurts. So I tried to distance myself, so you get a mental block to where you push people away. That's the only way to survive. Not to be attached. And so I disassociate from a lot of stuff.
What is the emotional impact on you from being on death row for so long and now being out?
There are mental walls you put up for disappointment, for hurts and losses, stuff like that – things that I refused to deal with at the time that this stuff happened. Through the years, I've [been] put through so much stuff, that I refused to deal with some of it. Now when each mental block falls, [I] have days where I'm good, happy, stuff like that. And then all of a sudden I might go from happy to really sad, like wantin[g] to cry, hurtin[g] and stuff. But I…deal with that by myself.
How does it feel to reintegrate into everyday, ordinary life as a free man? What has been the biggest challenge you've faced since you were released?
Hm [laughs]. Trying to understand this, the world as it is now. Everything is the Internet. Even the video games that they play now [are] high-tech compared to what was out when I was out. And, I'm still amazed and puzzled by most of what I see. But I just try to make up for lost time, or time stolen, or whatever you want to call it, but I just try to see where I could possibly fit in…So far, the only place I fit is in California.
Interview with Mr. William Most
Lawyer for Mr. Glenn Ford, Law Office of William Most
How did you first become involved with Mr. Ford's case? What led you to represent his two federal lawsuits?1
I was introduced to Mr. Ford by John Thompson, another death-row exoneree. After his release from prison, John Thompson founded an organization called Resurrection After Exoneration to help other exonerees.
When I met Mr. Ford, he was very close to the deadline for filing his lawsuits. I agreed to get his cases started and then assemble a team that could carry them forward, as I am a solo practitioner without the resources to carry both his lawsuits to trial. I began working on his case with another New Orleans attorney, Mummi Ibrahim of Ibrahim & Associates, LLC. Together, we researched Mr. Ford's claims and began his two federal lawsuits. Then we reached out to expand Mr. Ford's legal team. I am happy to say that Loevy & Loevy, a civil rights law firm with a great deal of experience in wrongful conviction suits, has joined Mr. Ford's team.
According to the two federal complaints, what were the constitutional violations committed by the Defendants?
The defendants violated many of Mr. Ford's rights guaranteed by the U.S. and Louisiana constitutions, including freedom from cruel and unusual punishment, the right to a fair and impartial trial, and equal protection of the law.
Could you briefly explain the necessity of the two federal lawsuits and state petition filed in Mr. Ford's case? Why was compensation previously denied?
The federal lawsuits are necessary because Mr. Ford has so far been denied any compensation for his nearly three decades on death row for a crime he didn't commit. The only money the state has given him is the twenty dollars they handed him upon his release for a bus ride home. Because of his terminal lung cancer, Mr. Ford has great financial needs for medical care, but no ability to work; he has so far lived on the generosity of donors who have heard his story.
Mr. Ford filed a claim under a Louisiana law that is supposed to provide compensation for wrongfully convicted persons. Even though it was the government that admitted that Mr. Ford was innocent and filed the motion to release him from prison, the Attorney General decided for some reason to oppose his claim – which they do not always do.
Earlier this year, a state court judge ruled against Mr. Ford's claim for compensation. The judge relied on a provision of the state law that not only requires the wrongfully convicted person to prove that he did not commit the crime he was convicted of, but also to prove that he did not commit any other crime based on the same set of facts used in his conviction.
One of Mr. Ford's federal lawsuits seeks damages, in part, for his terminal lung cancer, allegedly caused and/or exacerbated by both unhealthy prison conditions in Louisiana State Penitentiary and the willful medical neglect of prison officials. Why was Mr. Ford denied attempts to see an oncologist even after such treatment was officially recommended by the Defendants (relevant wardens, assistant wardens, officials of the Louisiana State Penitentiary, and doctors or alleged doctors)?
I do not know how our prison system could deny a man the opportunity to see an oncologist.
Another shocking aspect of the medical care at Angola is the fact that inmates often face punishments for visits to the doctor. A recently filed class-action lawsuit against the Angola prison for shamefully inadequate medical treatment of prisoners says the following:
Defendants threaten punishment to every prisoner who seeks emergency treatment, placing a written warning on the Health Care Request Form that states "if I declare myself a medical emergency and health care staff determine that an emergency does not exist, I may be subject to disciplinary action for malingering." Defendants frequently make verbal threats of malingering charges as well. As punishment for supposed malingering, Defendants may issue a disciplinary write-up with consequences that include extended lock-down in a disciplinary camp, in addition to the denial of medical attention.
What were the worst conditions present in the death row cellblock?
Only Mr. Ford or another death row inmate can say what was the worst, but the condition that was the most shocking to me was the fact that the prison would frequently flood the death row cellblock with raw human sewage. I have heard this from multiple former death row inmates, and Mr. Ford told me he was sometimes given only a broom to clean his cell of sewage.
Has there been any explanation given as to what constitutes the "credible evidence" that led to Mr. Ford's ultimate exoneration?
No. The evidence remains under seal as part of a grand jury proceeding, and the Caddo Parish District Attorney's Office has not even said if they will unseal it after the grand jury process is over. They have said, however, that "if the information had been within the knowledge of the state, Glenn Ford might not even have been arrested." This is astonishing, as the legal bar for arrest is very low. What the supposedly new evidence is – and when the state actually knew of it – remains a mystery.
How do you see Mr. Ford's case in the context of the national debate on the death penalty?
Mr. Ford's case shows how much power prosecutors have to convict an innocent person – even when the only evidence linking that person to a crime is a single witness who recants their testimony during trial. In Mr. Ford's case, the prosecutors had also indicted the actual killers, but they let the actual killers go once Mr. Ford was convicted. So not only did the state put an innocent man on death row, but they let murderers go free. Mr. Ford's story should make anyone think about what kind of power is exercised in our criminal system, and what kind of accountability we need for those who wield that power.
Glenn Ford was born in Louisiana and raised in California. Shortly after his return to Louisiana, he was arrested and wrongfully convicted of a murder he had no part in. He spent more than twenty-nine years on death row at Angola Prison before his 2014 exoneration and release. With his newfound freedom, he called for prosecutorial accountability and powerfully conveyed his story to students, advocates, and the world. Mr. Ford passed away on June 29, 2015 from terminal lung cancer.
William Most is an attorney with the Law Office of William Most. Originally from the San Francisco Bay Area, he now practices civil rights and environmental law in New Orleans. He has represented or worked with a Louisiana death row exoneree, environmental nonprofits, California tribes and farmers, local, state, and federal governments, private landowners, and others. He is a graduate of Harvard University and the University of California, Berkeley, School of Law.
Read more articles about capital punishment around the world in the new issue of International Affairs Forum available here.
Comments in Chronological order (0 total comments)