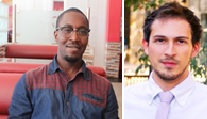 The number of deaths for those people crossing the Mediterranean into Europe in order to avoid conflict, persecution, and economic deprivation rose to record levels in April 2015. According to the United Nations High Commissioner for Refugees (UNHCR), 479 refugees and migrants drowned or went missing between January and March 2015, as opposed to 15 during the first three months of the year before. In April 2015 1,308 refugees and migrants went missing or drowned in a single month in the Mediterranean Sea.[1] However, there were declines in the number of deaths during the months of May and June with the number of deaths being 68 and 12 respectively.[2] Since the beginning of 2015, approximately 153,000 migrants have been detected at Europe's external borders, according to Frontex, a 149% increase compared to the 2014 figures of the same period; in May, some 19 000 migrants used the Eastern Mediterranean route - a 32% increase since April.[3] The demographic of people risking everything by crossing the Mediterranean Sea to Europe are people from impoverished and war-torn countries in Africa, the Middle East, and Central and South Asia. The use of the Mediterranean Sea by people fleeing their homes in war torn countries should not come as a surprise. This is because, given its geographic position, the Mediterranean Sea serves as a hub between Europe, Africa, and Asia, which makes the Mediterranean a popular route that is susceptible to migration.
Over the years, one of the most sensitive issues not given consideration whilst referring to those crossing the Mediterranean is the terminology used in referring to them. In the face of such problems, terminology and the rhetoric of migration proves to be an important issue because it plays a vital role in the public's reaction to a problem. For example, US President Barack Obama's reluctance to label the fight against terrorism as a war against radical Islam or any kind of religious war[4] creates an opportunity to work with Muslim communities in the fight against terrorism, without stigmatising particular religious groups. Similarly, the use of terms in referring to those crossing the Mediterranean Sea may have implications on whether these people are deserving of protection or not. The authors therefore argue that terminology must be used carefully and with sensitivity in order to avoid generalisations that have the potential to create a social stigma of criminality.
What is wrong with using the term "migrants"?
The politicization of terms such as 'refugee', 'migrant', 'asylum seeker', and the criminalization of 'irregular migration' has been labelled recently by the Council of Europe's Parliamentary Assembly (PACE) as a 'crime without a victim, often leading to the deaths of many migrants and creating the opportunity for lawbreakers or criminals to benefit from the offense'.[5] PACE has recognized that it has become increasingly difficult to emigrate and immigrate lawfully or freely. It therefore becomes easier for a state to ignore their obligations by using different terminology to blame the victim rather than take steps to ensure that their domestic policies are in compliance with the norms of international law that were designed to protect refugees and asylum seekers.
European Union member states have often been criticised for failing to protect those escaping wars or internal conflicts and relying on their domestic border control policies to deny them protection. Most notably, in a case decided by the European Court of Human Rights in 2012, Hirsi Jamaa and Others v. Italy [2012],[6] the Court heard that during a press conference on 7 May 2009, the Italian Minister of the Interior, Roberto Maroni, tried to justify the government's decision to return those it intercepted to Libya, stating that 'the interception of the vessels on the high seas and the return of the migrants to Libya was in accordance with the bilateral agreements with Libya that had come into force on 4 February 2009, marking an important turning point in the fight against clandestine immigration'. In May 2015, the British Home Secretary, Theresa May also labelled those crossing the Mediterranean Sea as migrants while speaking to Sky News.[7]
The use of the term 'migrants', by politicians such as Theresa May may have implications on the true nature of people crossing the Mediterranean Sea. The term 'migrants' may simply translate to people crossing the Mediterranean to seek greener pastures. Therefore, it is not surprising that some politicians speaking on the Mediterranean crisis place migration and economy side by side. For instance, Theresa May maintained that 'economic migrants crossing the Mediterranean to seek better lives in Europe should be returned to Africa to thwart the terrible callous trade in human beings.'[8]Whilst Theresa May, uses human trafficking to justify non surrogate protection to those at the Mediterranean Sea, she uses the term economic migrants to first portray that those at sea are only fleeing for economic reasons and thus not deserving of protection, second, that those economic migrants, who may have a negative effect on the economy, are once more not deserving of protection.
The authors reject the term 'migrants/economic migrants' in the context of the Mediterranean crisis as a result of its negative connotation above, and because when the term 'economic migrant' is used, it does not accurately represent the true demographic of those involved in the Mediterranean crisis which includes asylum seekers, trafficked, and smuggled victims.
Refugees and asylum seekers
The term 'refugees and asylum seekers' is commonly used by the UNHCR, a term used to remind states of their obligations under refugee law: to aid the repatriation and resettlement of people displaced by war or internal conflict.
Seeking asylum is a fundamental right protected under international law.[9] Refugee and asylum law creates positive obligations for states to protect refugees, defined as 'those fleeing persecution'. A 'refugee', is defined under the UN 1951 Convention and 1967 Protocol Relating to the Status of Refugees (i.e. the Refugee Convention)[10], as a person who 'owing to a well-founded fear of being persecuted for reasons of race, religion, nationality, membership of a particular social group, or political opinion, is outside the country of his nationality, and is unable to or, owing to such fear, is unwilling to avail himself of the protection of that country'.[11]
The use of the term 'refugee and asylum seeker', and refusal to use the term migrant may be explained. First, as politicians use the term migrant to gain popularity in their quest for migration control, the UNHCR, the agency mandated for refugees and asylum seekers, use the terminology refugee and asylum seekers to bring attention to those they are mandated to protect. The UNHCR may be following a more correct approach in referring to those involved in the Mediterranean crisis as 'asylum seekers' as the demographic of those involved in the Mediterranean crisis are fleeing unrest in the Middle East and the African region (most notably Libya and Eritrea).
However, while the use of the terms asylum seekers and refugees brings forth the notion that those involved in the Mediterranean crisis are people or persons deserving of protection, it does not encompass smuggled persons.
Impact of terminology
The last developments and unrest have had a significant impact on the lives of people that attempted to escape in search for safety in European soil by crossing the Mediterranean Sea.[12] The failure of EU member states to ensure that no more victims would perish at sea is a result of the significant impact that terminology has on tackling the ongoing Mediterranean crisis.
Because of this consequential failure, positive duties for states have not been developed and procedures ensuring a fair and humane treatment for persons in need of assistance in the Mediterranean Sea have never been effectively enforced. PACE has repeatedly recommended that 'States should ensure that interception includes adequate mechanisms to ensure that asylum seekers are not pushed back to their country of origin, a third state, or to other Council of Europe Member States without the possibility of their protection needs being properly examined by means of a fair procedure'. It is further suggested that 'States should ensure that persons in distress at sea are rescued and disembarked promptly and humanely'.[13]
In the context of the Mediterranean crisis, terminology proves important as it determines public perception and the international community response to the crisis. However, while the authors note that at least the term 'migrant' is all encompassing for those crossing the Mediterranean, its usage has been debunked by the authors for reasons already provided. In addition, although the usage of the term 'asylum seekers and refugees' proves more subtle, its usage has also been debunked because, not all those involved in this crisis are asylum seekers or refugees.
Therefore, the authors propose that when referring to people or persons involved in the Mediterranean crisis, the term 'Persons in Need of Assistance or Relief' should be used. This is because first, the term encompasses all those involved in the Mediterranean crisis which includes asylum seekers and refugees, economic migrants, and smuggled and trafficked victims. Second, it brings forth the notion that the motive for those risking their lives crossing the Mediterranean Sea is to gain assistance.
Tim Sahliu Braimah is an Advocate for the World Humanitarian Summit. He serves as a peer reviewer for the African Human Rights Law Journal. Braimah's works have appeared in top ranking journals such as the Oxford International Journal of Refugee Law and the African Human Rights Law Journal. An alumnus of King's College, London, University of Bedfordshire, Luton, Middlesex University, London and a 2013 research scholar of the University of Michigan, Ann Arbor, USA. His work on sex trafficking in Edo State, Nigeria, was utilized by the European Asylum Support Office as part of its Country of Origin Information Report on Nigeria's Sex trafficking of women. Twitter: @timsahliu
Andreas Yiannaros is a lecturer in constitutional and administrative law at the University of Bedfordshire and Fellow of the Higher Education Academy. He holds an LLB Law (Honours), Masters in International Law from King's College London and a Doctorate of Philosophy (PhD) that was obtained with a scholarship award. Andreas specializes in human rights law and often acts as external advisor to civil society organisations and the Council of Europe. He has involvement in third party interventions to the European Court of Human Rights and has authored multiple publications within his area of expertise. His research interests lie in public international law and human rights, with emphasis on the right to freedom of thought, conscience and religion, as well as sexual orientation and gender identity, non-discrimination and equality. In his research, Andreas investigates the overlap between human rights and seeks to find a balance between competing interests.
---
[1] UNHCR, Mediterranean Crisis 2015 at six months: refugee and migrant numbers highest on record. Press release, 1 July 2015.
[2] Ibid.
[3]http://frontex.europa.eu/news/monthly-analysis-of-migratory-trends-may-2015-f02aLN
[4] CNN politics. Why Obama won't call radical islam terrorism.
[5] Parliamentary Assembly of the Council of Europe, 'Criminalisation of irregular migrants: a crime without a victim', 7 May 2015, available at http://assembly.coe.int/nw/xml/XRef/X2H-Xref-ViewPDF.asp?FileID=21767&lang=en
[6] Application no. 27765/09
[7]http://www.telegraph.co.uk/news/politics/conservative/11601628/Theresa-May-economic-migrants-fleeing-across-Mediterranean-should-be-returned-to-Africa.html
[8]Ibid
[9] See Article 14 of the Universal Declaration of Human Rights, the 1951 Refugee Convention, Article 18 of the EU Charter of Fundamental Rights. The Charter has become legally binding on the EU with the entry into force of the Treaty of Lisbon in December 2009. See also the Council Directive (EC) 2004/83 on minimum standards for the qualification and status of third country nationals or stateless persons as refugees or as persons who otherwise need international protection and the content of the protection granted [2004] OJ 304/12, available at http://eur-lex.europa.eu/LexUriServ/LexUriServ.do?uri=CELEX:32004L0083:en:HTML[accessed on 27/10/14]
[10]Geneva Convention Relating to the Status of Refugees, 189 UNTS 150, 28 July 1951 (entry into force 22 April 1954), available at http://www.unhcr.org/3b66c2aa10.html [accessed on 10-7-15]
[11]Article1A(2), 1951 Refugee Convention.
[12] UNHCR, Rescue at Sea, Stowaways and Maritime Interception, December 2011, available at http://www.unhcr.org/4ee1d32b9.html [accessed 10-7-15].
[13]Recommendations by PACE, The interception and rescue at sea of asylum seekers, refugees and irregular migrants, Doc 11880, 29 April 2009.
Comments in Chronological order (0 total comments)