IA-Forum: Your company utilizes an 8-Step Magate Wildhorse (MWH) Consulting Process. Would you expand on it?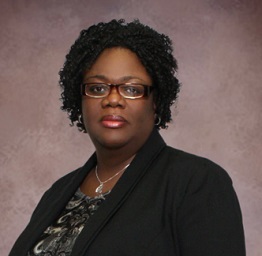 Meegan Scott: The Magate Wildhorse 8-Step Process is not for developing strategic plans, it is for general consulting solutions, the process for plan development is different from the general consulting process though some things are similar. In brief, the process comprises step one, clarify and connect, two collaborate; three, identify the problem; four, find the solution. And five, plan the intervention; six, execute the plan; seven, evaluate the impact; and the eighth step is to terminate the engagement and contract.
The process allows us to listen actively as we first connect with the client to understand their needs, wants, aspirations, obstacles, preferences, and motives. It also allows us to identify the real problems— because at times, a client may bring a symptom to the table thinking it is a problem.
Or they may have a political agenda, which they need to have addressed. Though political it may be a real and crucial one for the good of the company. They might want you (us)to help them support or rally support for it.
They're looking to us to be that objective person, to help provide information that will convince others who would not or might not listen to them. With us and the information provided, now have backing for their cause.
The connect and clarify step also helps us to understand their motivation for change, which puts us in a better position to ensure that there's an increased benefit to the client from the solution.
Step two, the collaborate process is where we work together with the client, to decide on what changes and outcomes they would like to see, what difference it should make, and for whom, as well as the criteria for measuring what makes a great solution. In this step we also decide the roles and accountabilities, cost and timing.
The third step, problem identification, involves a deep drill-down, where we perform an assessment of the current situation, look at any existing strategy or program theory, and analyze organizational documents. We also look at the gaps, the pros, and the cons of fixing or leaving the problem as is.
After that, we work with the client to find a solution. That is Step four in the process. This is where you find a meeting of minds, hearts and analytical skills coming together to help the team decide on the solution. What is desired as well as what is required is assessed, because sometimes what is required in not necessarily what is desired by all, and there has to be a bit of a push for acceptance. Again, if you think back to the fear of risk taking and risk intelligence, you can understand why a push might be required to gain consensus on what is required versus what is desired. It is this step that focuses on risk and assessment of factors that may impact desired change. It is also the step in which we plan for coping with and managing change and so on.
In the fifth step, we plan the execution or implementation, that is how the work is to be done for delivering the solution. We agree what, when, who, and where; assess and address risks and assumptions as well as identify budget and constraints. The work plan, level of effort, timelines, and performance indicators are fleshed out in this step.
Next is step six, here we implement or execute the plan. In other words, we put the plan to action, track, monitor, test, gather feedback, measure progress, to make sure that we do what we say we would. And to help the client do what they say they would. We also use the information gathered to improve the plan, process and outputs going forward. Sometimes the learning is about what we had planned to do but should not do. If our role also involves execution, we work in the trenches with the team to deliver their solution rather than just provide advice. In this case, we're definitely going to be deeply involved in the internal monitoring and feedback, process management, information sharing, adjust and improve processes.
The seventh step is to evaluate the change or impact of the solution, the quality of the solution, the delivery process and the quality of the working relationships. The evaluation process is conducted together with the client; independently by the client and independently by Magate Wildhorse.
We perform our own self-evaluation, perhaps using surveys, conversations or other data collection means. The project sponsor or manager as well as the team staff, group who received the end solution or the clients and stakeholders, are allowed to provide feedback.
Termination is the eighth step. Here we share lessons learnt, provide final updates, or engage in reflection and update of our reflective journal. We usually encourage clients to have theirs, too. We gather client feedback on the work, process, and the relationship. We check off deliverables and try to have our project or solutions delivery and acceptance form completed and returned. We say try because we have run into a few delighted clients who will not complete their acceptance of solution delivery form or will not do it in time. Some are likely to provide a testimonial before completing the delivery and acceptance form. Finally, there is the termination, the final collection of payments and handing over of all systems, passwords, relevant information and so on and so forth. So, that's the eight-step process.
IA Forum: You publish a biannual magazine, The Noësis: Wildhorse Strategy and Performance Magazine. Would you expand about magazine?
Meegan Scott: Noësis came about as a solution to the problem associated with ensuring that strategy was understood and the language of strategy was disambiguated. Was it simple and clear for the clients? We found that sometimes clients did not understand the language and there could be confusion moving forward. So we decided to develop a magazine, which was client specific.
It started as a little magazine with short pieces, and developed for the client towards the end of the intervention. Then I got the idea to scale it up and turn it into a professional magazine. It now addresses the language of strategy, marketing, performance management and measurement as well as other topics including entrepreneurship, international development, and international trade. Its content promotes individual learning of the language and concepts in use in the business. Customers are able to understand and can reap the benefits from their investment in the planning solution or consulting solution. That solution could be marketing, planning, performance management, or any other aspect of strategy. We will be circulating the publication to libraries, business owners, both in print and online.
Through the magazine's content, consultants and businesses are able to receive content for improving their craft. They also get an opportunity to publish. We target senior level executives, entrepreneurs, researchers, practitioners, and consultants. These people generally have an interest in performance management measurement, strategy marketing evaluation or organizational assessments and state and national trade and development.
Another objective of the magazine was to address the fact that there's a lack of understanding about Caribbean and Canadian business culture. And even the business culture of the diaspora market. So I decided to add another facet to the magazine and broaden it by making it a Canadian-Caribbean magazine. With that objective in mind, it is designed to promote culture and Caribbean entrepreneurship as well as to make entrepreneurship more desirable, feasible and viable to immigrants in the diaspora. Through the publication, we want to contribute to the development of high performance or high-performing Caribbean immigrant businesses wherever it is with a focus on Canada.
We also want to increase the growth of great literature in the area to give graduates, entrepreneurs, and consultants the opportunity to publish, share, and contribute to that. We also include trivia, anecdotes, stories, and commentaries. Moreover, we publish articles for young graduates and give them the opportunity to publish their best 2,500 or 3000 stand-alone words from their theses and dissertations.
IA-Forum: New technology advancements such as robotics and AI present a number of exciting opportunities and concerns for businesses and society…
Meegan Scott: Yes. But, I have not encountered significant opportunities to utilize artificial intelligence or to use robotic process automation in my work, except for simple tools such as Cortana and bots. Cortana, I find to be annoying at times. But my research indicates retail, finance and large entities could get great benefits from using RPA (Robotic Process Automation). From what I have read and my limited experience it provides information that helps to inform strategy development and adjustment.
I can see potential benefits from Artificial Intelligence (AI) for improving coordination, efficiency and resource reallocation from execution or monitoring to performance management. This is especially relevant in the context of interpreting information that computers and humans gather or when the humans collate everything and analyze that. AI can also help with enhancing evidence for decision-making, and for developing new products, and targeting marketing efforts.
But with the possibilities of system failures and cyberattacks, this all comes with safety risks. Then there are ethics and privacy issues related to using people's information as well as information retention. Decisions regarding when to archive and destroy someone's information will need to be addressed. Also, there's no way of validating information that's gathered and distributed about people—this can fuel the fake news epidemic even resulting in shock, increases, risk or pandemonium.
Then there are the related costs issues. Cost could be prohibitive for small entities given, acquisition costs could start at 5,000. For large entities, where cash outflows for the technologies could run 20 million, and reaping the rewards in the near term is not a feasible option yet, adaption could be prohibitive or undesirable. MIT Sloan and Boston Consulting have found that just one in five of the big companies have actually rolled out AI for some processes.
It's going to be useful but you have to pick your industry, pick your sector, and it should be relevant to both jump in size and costs. I suspect there will be some RPA processes that smaller entities can absorb when the cost to get started gets lowers, especially for processes such as accounting and the collection of statistics and data analysis. What is more relevant for practices such as ours are opportunities to better use big data, social media, phone records and small data such as mobile-generated data. Leveraging technology in relation to knowledge management will help us to improve planning, execution and performance evaluation.
Artificial intelligence and RPA will definitely lead to some forced poverty because a lot of people are going to lose jobs. They had better be prepared to work in other areas. If fact, somebody like me who serves as a CEO's strategy consultant might also have to find a horizontal function to do because the technology will be performing some of that work.
IA-Forum: What are your thoughts on how an organization can position itself to effectively adjust to these new technological developments?
Meegan Scott: First of all, definitely look at your strategic direction and intent. Is it for you? Will it give you any competitive edge? If, RPA or AI is going to be relevant to you in the future, examine the time horizon and plan accordingly. Adjust and reformulate your strategies. You would also have to map out your organizational processes so they can be adjusted as well as update your technology. Most importantly, you have to prepare for the changes by working with your current HR and leadership team. But I don't see any reason to panic or get excited for many types of entities.
Meegan Scott is managing director, founder and lead strategic management consultant at Magate Wildhorse Ltd. Meegan has almost two decades of experience in strategic management—serving in both local and international development. Her practice terrain lies at the convergence of corporate strategy; strategy execution; social research; program management; change management; marketing; performance management and measurement.
Prior to establishing Magate Wildhorse, Meegan wore the twin hats of Incubator Marketing Manager and strategic management consultant to client entities of the incubator. She also served as Corporate Strategy Planner to the National Environment and Planning Agency in Jamaica.
Meegan holds a Bachelors of Social Science in International Relations; an MBA (Marketing and finance focused); the designation PMP, and a Postgraduate Diploma in Business Analysis.
Comments in Chronological order (15 total comments)
cialis 10mg forum rules
http://viagrawithoutdoctorpres.com - viagra without a doctor prescription cialis erection vs normal erection
a href=http:
viagra otc usa
a href=http://canadian-pharmacie.combuy viagra online/a
viagra pills http://canadian-pharmacie.com
a href=http://canadian-pharman.comhow much is viagra/a
generic viagra in the usa
how much does viagra cost http://canadian-pharman.com
a href=http://viagracy.combuy viagra cheap/a
buy viagra 100mg
buy viagra online in australia paypal http://viagracy.com
? ?????? ??????? ?????? ?????????? ?? ????? 40 ??, ????? ???? ??????????? ?????? ??????? ? ?????. ???? ?? ??????????? ??????? ???????????, ?? ????? ??
viagra 20 mg 12 table registered users
http://viagrawithoutdoctorprescr.com - viagra without a doctor prescription what happens if a woman takes vi
side effect of cialis
http://cialis-walmart.shop - cialis over the counter walmart
cialis cost per pill login
a href=http://cialis-walmart.shop
a href=http://canadian-pharman.combuy viagra brand/a
can you buy viagra over the counter in usa
buy viagra brand http://canadian-pharman.com
order viagra
a href=http://canadian-pharmacie.comviagra canada/a
buy viagra internet http://canadian-pharmacie.com
a href=http://canadian-pharman.comcanadian pharmacy/a
non prescription viagra usa
canadian pharmacy http://canadian-pharman.com
a href=http://canadian-pharman.combuy viagra now/a
viagra usa 100mg
buy viagra now http://canadian-pharman.com
Bald For Long Time Propecia a href=http://ciali5mg.combuy cialis online/a Amoxicillin And Alchol Cooper Viagra
a href=http://canadian-pharmacie.comgeneric viagra/a
viagra generico precio en chile http://canadian-pharmacie.com
guaranteed authentic cialis
http://gnviagravrx.com - viagra for sale
viagra vs cialis drugs gaestebuch.cgi
a href=http://gnviagravrx.comviagra
levitra 5mg daily views
http://levitracan.com - levitra online
does levitra work the first time commentaire.php?id=
a href=http://levitracan.co