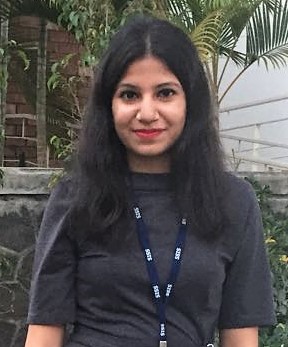 Eternal open land spreads across the Mongolian landscape. Observing such 'horizonless milieu,' the mind simply rushes off to visualize that Mongolian land is boundless, where nomads or herders wander free. This romanticized projection of Mongolia depicts the untouched and exotic side of the region for travelers looking for an escape. The other side of this East Asian region is the risk of food scarcity arising from climate change leading towards the death of livestock and migration of the herders to the Mongolian capital Ulaanbaatar. Mongolia, with a population of 2.87 million experiences intense solar radiation, less precipitation, and extreme weather conditions resulting in the effective desert-steppe ecosystem. The climate in Mongolia differs from region to region, not only because of the variances in altitude but those in latitude. According to the Global Climate Model Output (GCM), a rise in temperature of 2.14? is affirmed between 1940 and 2008 and precipitation in summer increases while in winters decreases generating drier weather than before. Bad weather incidents have been recorded for a prolonged time in Mongolia but the life-threatening and unpredictable phenomenon of dzud has made nomadic life complicated. This geographical condition intensifies winters by dropping down the temperatures to the range of 40-50? below zero. The unanimity among nomads is that dzud has been appearing more regularly in recent years and it seems to be becoming worse. During 2017, the National Agency of Meteorology and the Environmental Monitoring published the dzud risk map for winter 2017-2018 showing that about 40 percent of Mongolia is at enormous risk of dzud and about 20 percent is at high risk. Bitter winters following droughts in summer notably increase threats for herders to lose their livestock damaging the economy of Mongolia.
How extreme climatic conditions are affecting the Mongolian agriculture sector, primarily the livestock and the nomad culture?
Pastoralism is not only economically significant for Mongolia but it is the vital element of livelihood for the country's households and the key food supplier for the urban population, in inclusion to being a significant factor in Mongolian identity and culture. Animal herding and non- irrigated arable farming very much rely on weather patterns, which have changed due to climate change. The 7 percent decrease in annual precipitation is increasing glacial retreat and aridity, as well as affecting lakes and rivers. This course has been connected with identified changes in plant species, biomass production, and acceleration of barren lands, resulting in a decline in the average weight of livestock. On the other hand, the phenomenon of dzud is causing an increase in livestock mortality and shrinking the livelihood of the herders. For instance, the previous major dzud in winter during 2009-10 resulted in the deaths of 11.3 million livestock, more than a quarter of the Mongolian total livestock population. That caused far-ranging rural poverty and dwindling of the national economy.
Methods Adapted by Farmers and Herders in Tackling Food Security and Assistance provided by the Mongolian government and International Organizations
Businesses that have been engaging in arable farming are making efforts to raise irrigation which will help crops in becoming less reliable on rainfall and bring more drought- resistant breeds with top yields. Ordinary adaptation methods for herders involve developing rangeland management by merging with the formal herder organizations, proposing higher- yielding livestock breeds, taking the edge of veterinary services to boost livestock productivity, increasing shelters for winters, preserving more hay and other fodder in reserve, constructing and renovating wells to sustain natural water resources. Nomadic herders have also been using traditional methods by planning around observations of their climatic conditions. For instance: if local rodents such as marmots go to surface early, then a lethal winter is on the way. Families could then minimize winter mortality by selecting weak and old animals from their flocks, and feed the remaining herd by shifting them to places where the grass is plentiful. Although, most farmers and herders are still inadequately protected from climate-caused disasters. The Mongolian government has enacted several policy measures to assist these efforts. For example, the National Action Program on Climate Change (NAPCC) was approved by the Mongolian parliament in 2011. Revised climate change targets were added in the National Green Development Policy of 2014 as well as Sustainable Development Vision of 2030 which was approved in 2016. The international initiatives have expanded to aid improvements in the agriculture sector, and more importantly to support efforts for combating the effects of climate change. Particularly, financial assistance projects such as Seasonal to Inter-Annual Prediction and Livestock Early Warning System (SPLEWS) adopted by Green Climate Fund (GCF) have been playing a critical role in mitigating animal losses during dzuds and droughts. Furthermore, this project ensures that agriculture households receive early warning messages in regard to a potential hazard. Foreign donors from Netherland, Switzerland, and Germany are shaping modern market-oriented agriculture system of Mongolia and formulating capacity- building in government institutions.
Key Challenges to Mongolia's Food Security in the Coming Future
The ongoing climate change could jeopardize Mongolia's food adequacy or basic dietary needs in the coming decade. The fundamental challenges in this context involve rangeland deterioration provoked not only by global warming but also by deficient policies, regulations, and management; wide-ranging corruption and negligence of state funds; insufficiency of professional personnel in state agriculture sector that administer adaptation policies of climate change; and instability of land tenure for traditional herders to approach grazing areas. The growth of the mining industry has led to the diminishing of fertile agricultural land by nearly 1.28 million acres from 2013 implying a loss of farming and grazing land for rural households.
One striking challenge for Mongolia's development inclinations, including adjusting to the threat of climate change, is its political security. The struggle for power between the parliament, the prime minister and the president has prompted 14 changes of government since democratic transition of Mongolia in the early 1990s, creating far-reaching public disbelief and resentment in the two considerable political parties. Exceptionally, a current scandal over the exploitation of money from the Small and Medium Enterprise Development Fund flared large- scale protests and the abdication of the agriculture minister. This scandal, as well as the connected parliamentary gridlock, has weakened public trust in Mongolia's capacity to adapt to climate change.
The tale of poetic nomadism will thus continue to influence discussions on land in Mongolia, for at most as long as pastoralism is nurtured in some pattern or other in Mongolia. As climate change is considered to be as a threat multiplier, adaptive capacities, overstretching societies, and demand for water and food will persist and Mongolia is at risk of climate change linked hunger.
Ishka Yadav is a Research Associate at Centre for Air Power Studies (CAPS), Forum for National Security Studies (FNSS) New Delhi-India. Her publications include:
In Focus Publications: Water Crisis Alert: China's Existing Security Threat (2019) (ARTICLE on Chinese Uyghur in progress)
President Trump's Exit from the Paris Agreement and India-US Relations (2017)
CAPS Journal Publication: Evolution of US Policy on Climate Change: From President Obama to President Trump Air Power Journal Vol. 12 No.4 Winter 2017 (October- December)
Comments in Chronological order (2 total comments)
???????? ??????? ???????? – ???? ?????????, ?????? ??-?? ???????????? ? ??????? ???????? ????????? ???????? ??????? ???????????? ?????? ???????????? ?
?????? ????? ??????????? ??? ????????? ?? http://onebetbest.com/push.php - ??? ???????????.
???? ???? ????????? ?????? ??? ????????? ????? ??????? ?