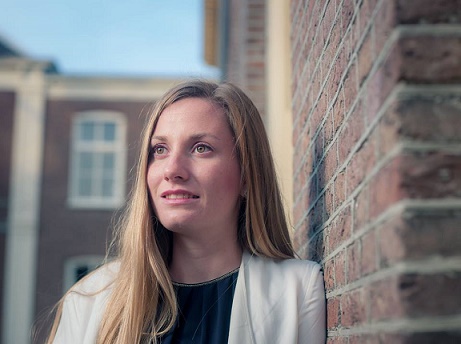 In November 2018 Idriss Déby, the autocratic President of Chad, made an historic visit to Israel to reinstate diplomatic relations between the two countries. Chad had severed these relations in 1972, when the Organization of African Unity of which it was part issued strong statements condemning Israel for its conduct towards the Palestinians. From then on, Chadian relations with Israel were only existent under the radar. Yet, recently, Idriss Déby decided that it was in his interest to formally resume relations. These interests worked hand in hand with Israeli Prime Minister Binyamin Netanyahu's focus on outreach to Africa. Because of Chad's close and historically dependent relationship with Sudan, Idriss Déby's precedent in this matter led some to hope or fear that Omar al-Bashir, the autocratic President of Sudan, would follow in Déby's footsteps.
Chadian President Idriss Déby's Calculus
Idriss Déby, who came to power in a military coup in 1990, has been highly dependent on his own tribe, the Zaghawa, and on foreign benefactors to maintain his position in power. Since the beginning of oil production in Chad in 2003, Déby has used the revenues of this sector to build up the military, to distribute subsidies to his clan and to co-opt members of other tribes. Chad's large military has enabled it to fight internal rebel movements and also to intervene in neighboring countries including the Central African Republic, Mali, and in Nigeria, Niger and Cameroon, which are threatened by the Islamic State affiliate, Boko Haram. The US and the EU, and especially France, see Chad as a main partner in fighting terrorism in the Sahel and as a pillar of stability in a volatile region. Leading scholars on Chad have aptly described Chadian foreign policy as "armed diplomacy."[1] This approach has benefitted Déby financially and politically. With international support he has been able to pay his troops and keep them loyal, as well as put down domestic opposition and rebellion.
In spite of this, Déby's regime reached a moment of weakness. The economy is staggering, Boko Haram is making occasional incursions into Chad, and a rebellion against the government is continuing in the Tibesti region bordering Libya. Rebel movements in that area are often split according to tribal affiliation and find their roots in the rebel movements of the Chadian Civil War (2005-2010).[2] One of the main rebel groups, the Union of Resistance Forces (UFR), is led by Déby's own nephew, Timan Erdimi, and draws its fighters largely from the Zaghawa tribe. The UFR forms a great threat to Déby's regime, which is dependent on Zaghawa support. Unlike during the civil war, Déby's loyalists are tired of fighting and have asked him to "resolve" the situation.[3] On top of that, the young generation in Chad is increasingly dissatisfied with the regime because of its corruption, undemocratic way of ruling, and its dismal record on human rights. Lately, a large number of disenfranchised young people have left for Libya, either to search for work or to join armed groups.[4]
In light of these developments, Idriss Déby viewed the establishment of ties with Israel as a tactic that could boost his position in a number of ways. He wants to use the relationship to legitimize his focus on "security" and "terrorism." His main design is to establish an arms deal with Israel. Several sources report that Israel has already been providing Chad with weapons before the resumption of ties, which some even trace back to the time of Déby's ruthless predecessor, Hissène Habré.[5] Déby wants to continue and formalize this strategic relationship. It is worthwhile to note that currently Deby's regime brands all fighters in the north of Chad, as well as Chadian migrants headed for Libya as "terrorists."[6] Israel's involvement in "security" in Chad will mainly shore up Idriss Déby's personal rule.
For this reason, and due to Chad's historical support for the Palestinians, Déby's decision was met with heavy criticism inside and outside of Chad. Opposition leaders in Chad have condemned Déby's actions because of their support for the Palestinian cause.[7] Naturally the Palestinians and Iran have condemned his actions. Also on 20 January 2019, the day Netanyahu visited N'Djamena and announced the official resumption of diplomatic ties between them, a terror attack was carried out against UN peacekeeping troops (MINUSMA) in northern Mali. Eight Chadian soldiers died in the attack. Nusrat al-Islam, which is affiliated with Al Qaeda, claimed the attack and announced that it was meant as retaliation against Chad for normalizing relations with Israel.[8] However, it is more likely that this reason was used in hindsight, since attacks such as these take time to prepare.
Israeli Prime Minister Binyamin Netanyahu's Calculus
For many Israelis, Déby's arrival to Jerusalem on 25 November 2018 conjured up memories of Anwar Sadat's arrival in 1977. For the Israeli government, renewing relations with Chad is part of a larger strategy to normalize relations with Muslim countries, which have traditionally supported the Palestinians in their struggle against Israel. It also dovetails with Netanyahu's strategy of Israel's "return to Africa." Since this strategy became manifest in the beginning of 2016, Netanyahu has strengthened ties with a number of African states and has travelled to Uganda, Kenya, Rwanda, Ethiopia and Liberia. Netanyahu has said that the resumption of relations with African countries and especially Muslim majority countries could strengthen Israel's position in the United Nations, where many of these countries automatically vote for resolutions against Israel.[9]
Netanyahu also has a personal interest in the matter. Faced with the upcoming elections for the Knesset, which will take place in April, the renewal of relations with a "Muslim" country can be promoted as a foreign policy achievement. Netanyahu has tried to emphasize his achievements in foreign policy because he is facing charges of bribery, fraud, and breach of trust at home.
Israel's economic interests should not be forgotten. Selling weapons to a country facing a rebellion is no doubt one of them. Another issue that came up frequently in relation to Chad-Israel relations is the issue of air traffic routes. Currently airlines flying between Israel and South America are required to make a detour around Chad and Sudan, costing more money in fuel and also resulting in longer flight times. Thus, there were many hopes that if Sudan would take a lesson from Chad and forge ties with Israel, the ability to fly over Chad and Sudan would benefit numerous airlines and passengers.
However, Netanyahu's move towards Chad did not come without criticism from Israeli civil society. Israeli journalists, politicians, and experts pointed out Déby's grave violations of human rights and wondered whether making an alliance with such a man is morally acceptable.[10]
Sudanese Responses
In neighboring Sudan, these developments were followed from a distance. After Déby's visit to Jerusalem rumors began circulating that Sudanese President Omar al-Bashir might consider entering into negotiations with Israel, with Chadian President Idriss Déby as the mediator. Owing to Deby's heavy reliance on the Sudanese regime and his track record of successful mediation between Sudan and rebels in Darfur, there were hopes that he would be a fitting intermediary between Sudan and Israel. However, al-Bashir strongly denied rumors of possible engagement with Israel, and reiterated that airplanes coming from or going to Israel were forbidden from using Sudanese airspace.[11]
Yet, interestingly, two Islamist leaders gave interviews in Sudanese newspapers in early December 2018, expressing support for the idea of entering into relations with Israel. The first, Mohamed Haisham al-Hakim, said that "Sudan can enter into a tactical reconciliation with Israel."[12] Even though most of his article emphasizes that normalization is out of the question, he does argue between the lines that if it means the survival of the country, it is permissible to enter into a temporary tactical reconciliation with the "Zionist entity." Another leading Islamist and head of the Islamic Center Party, Yousef al-Kuda, even went so far as to say that the government should normalize relations with Israel, because "the government has no choice."[13] He argues that Muslim countries which have normalized relations with Israel have served the Palestinians better than those which have not. Yousef al-Kuda also reasons that the Prophet Mohammed normalized relations with his Meccan opposition while the Ka?aba was still in the hands of the latter.
Why did both Islamists argue that it would be tactical for Sudan to enter into relations with Israel or, in the case of Yousef al-Kuda, even see it as a necessity? This reasoning is rooted in the idea that Sudan is facing a major economic crisis after decades of poor and corrupt governance and 20 years of crippling economic sanctions. The US trade embargo on Sudan was lifted in 2017, yet Sudan remains on the US state sponsors of terrorism list, which inhibits foreign investors who would otherwise be interested in Sudan. Many argue that if Sudan were to be taken off the list, it would have a positive effect on Sudan's dying economy. Furthermore, Sudan would improve its image in American eyes if it would abandon the Arab boycott and enter into a tactical relationship with Israel. Such an action could increase Sudan's chances of being taken off of the US state sponsors of terror list.
Anti-Government Protests in Sudan
However, all of this reasoning changed in the end of December 2018, when massive anti-government protests broke out across Sudan. At first the protesters mainly addressed the country's economic problems: the staggering inflation and the lack of subsidized bread, fuel and the shortage of cash in the banks. These protests quickly turned into a call to overthrow the government. The police responded by violently cracking down on the largely peaceful demonstrations, firing teargas and live ammunition at the protesters. The Rapid Support Forces, known for their crimes in Darfur, were dispatched in Khartoum to put down the protests. Protesters and international human rights organizations were indignant at the violation of human rights. In February 2019 al-Bashir announced a year-long state of emergency because of the protests. In this context it does not seem likely that the US will de-list Sudan while it is still under the rule of Omar al-Bashir.
Yet, another interesting discourse relating to Israel came up during the protests in Sudan. According to some leading Israeli newspapers, al-Bashir said that he was "advised to normalize relations with Israel" in order to bring peace and quiet back to the country.[14] The source of this "advice" was not made known, but it may have arisen out of conversations between Déby and Netanyahu. Al-Bashir, however, brought out this statement in January 2019, when protests had erupted in Sudan. Instead of recognizing that the protests are born from the Sudanese people's legitimate grievances, Sudanese government officials blamed Israel for "destabilizing" Sudan.[15]
Conclusion
In the middle of what protesters hail as "the revolution" in Sudan, it is unlikely that relations between Sudan and Israel will be restored any time in the near future. However, the precedent of Chad's move towards Israel is remarkable and could allow for other countries in the region to follow suit. It is also interesting to note that some Sudanese Islamists are pragmatic in their views on relations with Israel. The main obstacle preventing Israel-Sudan ties may not be an ideological one. Al-Bashir has cast his lot with the Arab states, hoping to receive the diplomatic and financial support that will save his regime from collapse. Normalizing relations with Israel now would make al-Bashir an outcast in the Arab world, which would be dangerous for his embattled position. But perhaps when the timing is right, or with a change of regime, Sudan might consider following in Chad's footsteps.
Eline Rosenhart is affiliated with the Moshe Dayan Center for Middle Eastern and African Studies and she is a graduate student in the department of Middle Eastern and African History at Tel Aviv University. She specializes in tribal politics and Chad-Sudan relations. She spent six months working on development and migration issues at the Embassy of the Kingdom of the Netherlands in Sudan and has also previously lived in Chad.
---
[1] Tubiana, J., and Debos, M. (2017). Déby's Chad: Political Manipulation at Home, Military Intervention Abroad, Challenging Times Ahead. United States Institute of Peace, no.136, p.16.
[2] Among these rebel groups are the Union of Resistance Forces (UFR), the Front for Change and Concord in Chad (FACT), the Military Command Council for the Salvation of the Republic (CCMSR) and the Union of Forces for Democracy and Development (UFDD). The UFR and the UFDD were formed during the Chadian Civil War (2005-2010).
[3] Tchadpages (2018, November 26). Tchad/Israel: Sentant Son Pouvoir Vaciller Idriss Déby Est Il Allé Se Consoler Devant le Mur des Lamentations a Jérusalem. https://www.tchadpages.com/tchad-israel-sentant-son-pouvoir-vaciller-idriss-deby-est-il-alle-se-consoler-devant-le-mur-des-lamentations-a-jerusalem/ (accessed March, 12 2019).
[4] International Crisis Group (2018, December 5). Chad: Defusing Tensions in the Sahel. https://www.crisisgroup.org/africa/central-africa/chad/266-tchad-desamorcer-les-tensions-dans-la-bande-sahelienne (accessed March 12, 2019).
[5] See for example, Haaretz (2018, November 27); and Press TV (2019, January 22).
[6] International Crisis Group (2018, December 5). Chad: Defusing Tensions in the Sahel. https://www.crisisgroup.org/africa/central-africa/chad/266-tchad-desamorcer-les-tensions-dans-la-bande-sahelienne (accessed March 12, 2019).
[7] Al Jazeera (2018, November 28). https://www.aljazeera.com/news/2018/11/chad-opposition-leaders-decry-idriss-deby-israel-rapprochement-181127165312577.html (accessed March 12, 2019).
[8] Tchadpages (2019, January 20). Au Moins 8 Casques Bleus Tchadiens Tués et 19 Autres Blessés à Aguelhok dans le Nord du Mali. https://www.tchadpages.com/au-moins-8-casques-bleus-tchadiens-tues-et-19-autres-blesses-a-aguelhok-dans-le-nord-du-mali/ (accessed March 12, 2019).
[9] Israel, Prime Minister's Office (2017, February 8). http://www.pmo.gov.il/English/MediaCenter/Events/Pages/eventAfrica080217.aspx (accessed March 12, 2019).
[10] See for example, Nir, S. (2018, November 25). Davar. https://www.davar1.co.il/161035/ (accessed 12 March 2019); Pitock, T. (2018, December 3). Haaretz. https://www.haaretz.co.il/opinions/.premium-1.6717505 (accessed 12 March 2019); and Shalev T. (2019, January 21). Walla News. https://news.walla.co.il/item/3214373 (accessed March 12, 2019).
[11] Al-Tayran al-Madani: Al-Tayaraat al-Israiliyya Lan Ta?abar Ajua' Al-Sudan Duna Idhan (2019, December 11) Al-Sudanai.
[12] Talha, W. (2019, December 2). al-Sudan Yumkinahu al-Duhul fi Sulh Takitiki ma?a Israil. Al-Sudani.
[13] El-Khidir, S. (2018, December 11). al-Kuda: Al-Hukuma fi Tariqiha Liltatbi?a ma?a Israil. Al-Jareeda.
[14] Liphshiz, C. (2019, January 6) Sudan's President Told to Recognize Israel to Quell Protests. Arutz 7. http://ch7.io/c_ZF (accessed March 12, 2019).
[15] Sudan Authorities Detain Daughter of Opposition Figure (2018, December 31). Middle East Monitor https://www.middleeastmonitor.com/20181231-sudan-authorities-detain-daughter-of-opposition-figure/ (accessed March 12, 2019).
Comments in Chronological order (0 total comments)