27 years ago on December 26 1991 at 7:31pm[1], the Soviet flag was officially lowered from the Kremlin and replaced with the pre-revolutionary Russian flag. 27 years ago, the era of imperialist Russia may have ended, yet the feeling of superiority and hunger for power still remains embedded in Russian politics.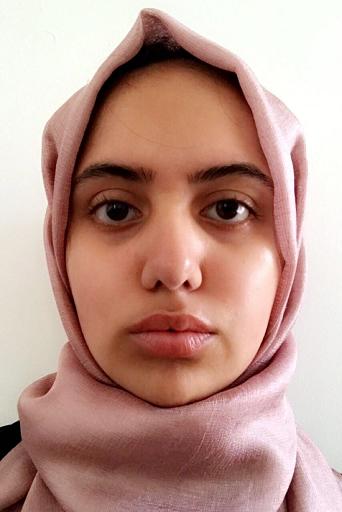 From a nameless law graduate in 1975[2] to the President of the Russian Federation in 2008, Putin rose to power through the late 20th century by aligning with the ideological views of the Russian imperialists. Although claiming to be leading a 'free' and 'egalitarian' nation Vladimir Vladimirovich Putin is more similar to Stalin, than he is to any pro-democratic liberal.
Often called "the man of the shadows"[3]; Putin's Russia is much more secretive with its foreign policy than people believe it to be.
The transition from a superpower to a hyper power is not simple; it involves undermining the current hyper power, to leave just enough leeway for one to move past and solidify its position (as a hegemonic state). They are three essential steps that are needed to cripple a hyper power: destabilise the hegemonic state's domestic politics, thwart their foreign policies and interventions; finally weaken their allies. Russia seems to be doing all three simultaneously. If it is not a already obvious the 'current' hyper power is the USA.
The destabilisation of a hegemonic state's domestic politics: American politics have never not been a "mess". But recently the definition of a "mess" has transcended into a maelstrom. Putin's Kleptocracy had managed to impede American presidential elections in 2016, propping up a kamikaze government. The irony in Trump's nationalism is that in all it's American glory, it is in fact anti-American. Trade wars with foreign manufacturing giants has ultimately had and will have a diabolical effect on the American dollar.
Thwart their foreign policies and interventions: part of being a hyper power is taking the role of a de facto global police force. USA since the late 20th century has sought to make everyone else's business its own; in the name of 'democracy' and 'emancipation'. Far from being a global leader, the USA is now pursuing an isolationist approach to international relations: the removal of troops from Syria and possibly Afghanistan. Trump's frequent critical commentary of NATO (the critical institution that effectively deterred Soviet expansion into Western Europe) also demonstrates America's fracturing relationships with its allies. America has shed the flashing blue lights and badges; Russian elites are now putting on the same blue uniform, the only difference is the white, blue and red horizontal colours that are now stitched on.
Weaken their allies: America has not been the only target of Russian propaganda, much of Western Europe has also suffered from the dissemination of dubious information. Aarron Banks, a right-wing British businessman had been allegedly supported and paid by Russian kleptocrats- to support and galvanise the 'leave' campaign during the 2016 EU referendum. Matteo Salvini (Italian deputy PM), Marine Le Pen (French opposition party leader), Heinz-Christian Strache (former Vice Chancellor of Austria), Viktor Orban (PM of Hungary), Markus Frohnmaier (member of the AFD party in the German Parliament) and many more have evident claims with the Kremlin. Something all these European politicians share in common is their right wing political ideology of 'isolationism' and 'extreme nationalism'.
This new but historic form of dangerous nationalism is yet again taking the world by storm. USA, UK, Italy, France, Germany, India, Brazil et al, have all been affected. Ironic that our nationalism stems from foreign powers. Russia's astute use of sharp power has meant that it has managed to knock many powerful countries down a notch; giving it space to manoeuvre and overshadow the rest of the world.
It is Tuesday the 27th of August 2019. Vladimir Vladimirovich Putin greets Turkish President Recep Tayyib Erdogan, as he steps foot in Russian soil. There are talks of security and defence collaboration, nukes are sold and bought. This meeting is definitely not the first and certainly not the last. Coming from distinctly different backgrounds, both presidents' believe in the "new world order"; one where 'the West' and America are not in charge.
Uswah Naseem is a first year Law and Politics student studying at Queen Mary University of London. Avid interests in international relations and global political development.
---
[1] https://en.m.wikipedia.org/wiki/Russia
[2] https://en.m.wikipedia.org/wiki/Vladimir_Putin
[3] https://www.bbc.co.uk/news/world-40522656
Comments in Chronological order (1 total comments)