Environmental degradation is one of the most critical global scale issues facing our world today. World leaders have been convening for decades to discuss the framework for dealing with the multifaceted aspects of this time sensitive challenge. Among those meetings was an important UN conference on the environment known as the Earth Summit, which was held in Rio de Janeiro, Brazil, in 1992. During this conference, participating nations discussed ways to transition into an environmentally sound ways of pursuing economic development. The summit resulted in the initiation of important environmental policy documents such as Agenda 21. This is also where the UN Conventions to address challenges involving biodiversity, climate change and desertification were initiated.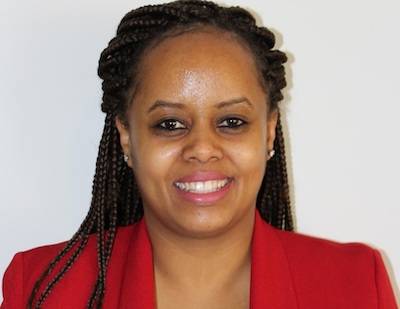 These UN Conventions, commonly referred to as the Rio Conventions, are the focus of this article. Their official names are the Convention on Biological Diversity (CBD), the United Nations Framework Convention on Climate Change (UNFCCC) and the United Nations Convention to Combat Desertification (UNCCD). Although coordination is strongly encouraged among the Rio Conventions, they implement their mandated tasks autonomously—meaning member nations report to each Convention separately. This article backs the idea of integrating the systems established under the Rio Conventions because of the close connections among biodiversity, climate change and desertification. This close linkage of the three environmental challenges needs to be addressed in a comprehensive manner, starting with implementation at the national level. Accordingly, I am advocating for the integration of national level climate change adaptation processes established by the Rio Conventions.
Before I delve into discussing the need for integration, I will first clarify climate change response terms. Generally speaking, there are two ways that we can approach the challenges associated with climate change: mitigation and adaptation. According to NASA (National Aeronautics and Space Administration), mitigation involves efforts to reduce greenhouse gas (GHG) emissions and decreasing and evening out the future levels of GHGs. [1] Adaptation, on the other hand, involves taking measures to adopt to current and anticipated climate change impacts.[2]
It is no secret that climate change is contributing to land degradation and diminishing biodiversity. For instance, a study published in Biological Conservation Journal shares that the interaction of climate change with land-cover change could increase the impact of land-cover change on birds and mammals by up to 43% and 24%, respectively, and, change the spatial distribution of threats.[3] As the UNCCD points out "the drivers of desertification are known and interact in complex manners" and these drivers are identified as "climatic, especially low soil moisture, changing rainfall patterns and high evaporation" (p.13).[4] Considering the influence climate change has on biodiversity and desertification, it is obvious that they are working in tandem and should be addressed in a way that recognizes this interaction. However, this convergence of environmental issues may not be obvious to those that are not dealing with its consequences that will have concerning impacts.
As a demonstration, I will discuss one channel in which this association of the three environmental challenges promise concerning impacts to populations in those areas: the exacerbation of desertification through climate change and its impact on biodiversity- inhibiting the areas vulnerable to desertification. I will briefly go through this to give you an idea of the seriousness of this complex environmental challenge facing many countries. Desertification is described by UNCCD as "land degradation in arid, semi-arid and dry sub-humid areas resulting from various factors including climatic variation and human activity" (p.12).[5] Unlike the name "desertification" may imply, it is crucial we understand that we are not talking about the drylands changing to deserts directly because of degradation, but rather when land is degraded in the dryland area, "it often creates desert-like conditions" (p.12).[6]
Drylands cover a substantial portion of the Earth's landmass and are home to a significant portion of the world's population and other species. According to the UN Food and Agriculture Organization (FAO), "drylands are found in most of the world's biomes and climatic zones and constitute 41 percent of the global land area" (FAO).[7] UNCCD adds, "up to 44 percent of all cultivated land is in the drylands" and what is more, they "support 50 percent of the world's livestock" and "account for nearly half of all farmland, and are major wildlife habitats (p.6).[8] Further, dryland ecosystems sustain unique biodiversity that has resilience to these climatic conditions.
As pointed out by Gudka at al., "biodiversity is central to the resilience of many dryland communities, and land degradation may play a dual role of increasing exposure as well as vulnerability to climate change impacts (p.144).[9] I find it worth mentioning that exacerbation of desertification is a critical environmental challenge because of its impact on food security, as the situation is expected to result in the decrease of agricultural yield. Going back to our discussion of the linkages among the three environmental challenges, this complexity is an important challenge that policy makers at the global scale should react to in a comprehensive manner. However, despite these linkages, and the potential for more effectiveness through joint systems, the Rio Conventions have yet to fully integrate the necessary processes.
Logically speaking, national level integration of the processes addressing climate change adaptation requirements relating to biodiversity and desertification would enhance effectiveness. And people have taken notice. According to the 2009 report published on behalf of the German Federal Ministry for Economic Cooperation and Development, the National Action Plans (NAPs) of the Conventions are "struggling to prove their effectiveness in bringing about changes on the ground" (p. 6).[10] The report reasons that "global and national expectations from NAPs are neither synergetic nor, often times, realistic" (p.4).[11] It points out that there is a notable prospect of integration from the local level.
For instance, "At the community level in many developing counties," the report notes, "distinction between biodiversity and desertification and climate change—or in fact development and environment—have usually paled" (p.39).[12] It concludes that we should change our approach from "convention egoism" in favor of "integrated planning following a national logic rather than individual parallel Convention mechanics" (p.45)[13]. It is looking at integration from a broader angle but this conclusion still is in line with my backing of the integration of climate change adaptation of national level processes.
The UN itself has noticed the importance of collaboration by Rio Conventions. In 2001, a Joint Liaison Group (JLG) was formed to enhance cooperation between the Rio Conventions. JLG is made of the Executive Secretariats of each Convention, officers and member states of the Convention. The JLG has identified adaptation as one of its priorities for joint collaboration, but the plan should go beyond this and look into sound integration of the systems. Furthermore, the UN itself has called for "addressing the links" between biodiversity, climate change and desertification. Considering the danger associated with not addressing climate change impacts comprehensively, it makes one wonder why integration has not already been implemented.
International environmentalist, Rowan Braybrook, from Conservation International was interviewed to better our understanding of the overall picture. Braybrook is the UN focal person for Conservation International and has been involved with tasks associated with all three Rio Conventions. She currently serves as the Senior Manager for Sustainable Development Policy at Conservation International's office in Washington, DC.
Braybrook was asked whether there is noticeable interest stemming from the local staff of countries to pursue the integration of adaption measures at the national level. She noted that the willingness to integrate the three Conventions' national level adaptation work is there, but the structural changes needed to get to that point can make it difficult. Braybrook is referring to the overall structure of climate change adaptation at the global scale that leads to the national scale adaption implementation. She suggests that the larger issue lies in the fact that "we have two types of adaptation: formal and informal." This makes it difficult to cover all adaptation efforts under one umbrella before you can start integrating the structures for implementation, reporting and monitoring.
Basically, according to Braybrook, the formal process for adaption is driven by the UNFCCC, but adaptation is carried out by other agencies (within the UN), although it is not being formally recognized. This needs to be thought of before we can move on to discussing the structures for integration. In other words, climate change adaptation work has to be grouped into an all-inclusive umbrella from the top, so integration of the work at the initial level can take place without difficulty. Funding structures, according to Braybrook, are one of the barriers to this goal because setting up the structure for integration would involve restructuring how things are budgeted, that is "how do you restructure in a financially sustainable way" and how do we do this "from a resource-efficient angle."
Braybrook also cited reporting as another concern. However, the reporting can be restructured to go with efficient integration of structures. In regards to who should push for the needed changes of the system in a way that integrates national processes of the Rio Conventions, Braybrook noted "it would have to start from the member-state level, but the UN can be used as a platform." Interest in a certain international policy or structure, she explained, first has to be expressed by national policy makers to the international bodies. After the policy has been formulated, it finds its way back to the nations through international agreements.
If the interest to integrate adaptation efforts gains traction, the next step would be deciding which UN agency should take the lead in implementation. Considering that UNFCCC is already an important figure in climate change adaptation discussion, it stands out as the top candidate for this mission. But this will require Convention Parties to push for this as the UNFCCC secretariat implements the mandate activities. It is worth noting that the two other Rio Conventions (CBD and UNCCD) have observer status within UNFCCC and the UNFCCC is already doing a great deal of work on the national adaptation planning front. Most notable is the UNFCCC's NAP process, which was established in 2011 and enables Parties to formulate and implement NAPs "as a means of identifying medium- and long-term adaptation needs and developing and implementing strategies and programmes to address those needs."[14] We can draw from Braybrook's comments that restructuring to consolidate adaption efforts will not be easy, but we can also see that UNFCCC has noticeable potential.
Before I conclude, I find it relevant to share that the UN has not necessarily overlooked the idea of integration for a more cohesive and efficient approach. There is focus on integrating adaptation among the three post-2015 global agendas: Paris Agreement, Sustainable Development Goals (SDG) and Sendai Framework for Disaster Risk Reduction 2015-2030. Adopted in 2015, these three vital agendas are key to global sustainable development and addressing adverse impacts of climate change. The Paris Agreement, a ground breaking international environmental agreement, is focused on reducing global temperature and adapting to climate change effects. The SDGs are a set of 17 sustainable development goals aiming to end poverty, reduce inequality and address climate change. The Sendai Framework aims for the considerable reduction of the risk and losses from disasters. Notably, technical experts met in May 2017 to discuss approaching the three agendas cooperatively and to further discuss their integration with discussions including country level integration. Climate change adaptation is an important objective of the three agendas.[15] I postulate that adapting a cohesive approach of the post-2105 global agendas would impact climate change adaptation efforts positively.
We have recognized the importance of addressing complex issues in a complex manner. However, as crucial as the need for national level integration of adaption is, this is easier said than done due to structural challenges that need to be implemented first. I unreservedly welcome the strong focus on cohesive alignments of the three post-2015 global agendas. However, as it stands, the convergence of climate change with biodiversity and desertification can (and probably will) impact millions of lives if our approach is not comprehensive enough. Moving forward, the key step is for the UN member states to express this interest to the appropriate UN body.
This article was written as part of the author's UN Association of the National Capital Area (UNA-NCA) Graduate Fellowship. Milen Yishak recently completed her MA in Global Environmental Policy from American University's School of International Service, and also holds a BA in Government (major) and International Relations (minor) from Smith College (USA).
---
[1] "NASA. Responding to Climate Change," NASA, n.d., https://climate.nasa.gov/solutions/adaptation-mitigation/.
[2] NASA, "NASA. Responding to Climate Change."
[3] Chrystal S. Mantyka-Pringle et al., "Climate Change Modifies Risk of Global Biodiversity Loss Due to Land-cover Change," Biological Conservation 187 (2015): 103-111, accessed August 4, 2018, doi:10.1016/j.biocon.2015.04.016.
[4] Yukie Hori and Otto Simonett, Desertification: A Visual Synthesis (France: United Nations Convention to Combat Desertification), 12, http://catalogue.unccd.int/10_Desertification_EN.pdf
[5] Hori and Simonett, Desertification: A Visual Synthesis, p. 12
[6] Hori and Simonett, Desertification: A Visual Synthesis, p. 12
[7] "What are drylands?" Food and Agriculture Organization of the United Nations. n.d., http://www.fao.org/dryland-forestry/background/what-are-drylands/en/
[8] Hori and Simonett, Desertification: A Visual Synthesis, p. 6.
[9] Masumi Gudka et al., "Conserving Dryland Biodiversity: A Future Vision of Sustainable Dryland Development," Biodiversity 15, no. 2-3 (2014): 144, doi:10.1080/14888386.2014.930716.
[10] Anju Sharma, Planning to Deliver: Making the Rio Conventions more Effective on the Ground (Eschborn: gtz on behalf of the German Federal Ministry for Economic Cooperation and Development, 2009), p.6, http://www.indiaenvironmentportal.org.in/files/climate-change-biodiversity-desertification.pdf
[11] Sharma, Planning to Deliver, p. 4
[12] Sharma, Planning to Deliver, p. 39
[13] Sharma, Planning to Deliver, p. 45
[14] "National Adaptation Plan" Food and Agriculture Organization of the United Nations. n.d., http://www.fao.org/dryland-forestry/background/what-are-drylands/en/.
[15] United Nations Climate Change Secretariat. Opportunities and Options for Integrating Climate Change Adaptation with the Sustainable Development Goals and the Sendai Framework for Disaster Risk Reduction 2015-2030. Bonn: United Nations Climate Change Secretariat, 2017. June 5, 2018. http://unfccc.int/files/adaptation/groups_committees/adaptation_committee/application/pdf/techpaper_adaptation.pdf
References
Gudka, Masumi, Jonathan Davies, Lene Poulsen, Björn Schulte-Herbrüggen, Kathy Mackinnon, Nigel Crawhall, William D. Henwood, Nigel Dudley, and Jessica Smith. "Conserving Dryland Biodiversity: A Future Vision of Sustainable Dryland Development." Biodiversity 15, no. 2-3 (2014): 143-47. Accessed December 01, 2017. doi:10.1080/14888386.2014.930716.
Food and Agriculture Organization of the United Nations. "What are drylands?" Accessed 9 Dec. 2017. http://www.fao.org/dryland-forestry/background/what-are-drylands/en/
Mantyka-Pringle, Chrystal S., Piero Visconti, Moreno Di Marco, Tara G. Martin, Carlo Rondinini, and Jonathan R. Rhodes. "Climate Change Modifies Risk of Global Biodiversity Loss Due to Land-cover Change." Biological Conservation 187 (2015): 103-111. Accessed August 4, 2018. doi:10.1016/j.biocon.2015.04.016.
NASA. "NASA. Responding to Climate Change," Accessed 29 June, 2018. https://climate.nasa.gov/solutions/adaptation-mitigation/
Park, Chang-Eui, Su-Jong Jeong, Manoj Joshi, Timothy J. Osborn, Chang-Hoi Ho, Shilong Piao, Deliang Chen, Junguo Liu, Hong Yang, Hoonyoung Park, Baek-Min Kim, and Song Feng. "Keeping Global Warming within 1.5 °C Constrains Emergence of Aridification." Nature Climate Change 8, no. 1 (2018): 70-74. Accessed August 4, 2018. doi:10.1038/s41558-017-0034-4.
Sharma, Anju. Planning to Deliver: Making the Rio Conventions more Effective on the Ground. Eschborn: gtz on behalf of the German Federal Ministry for Economic Cooperation and Development, 2009. http://www.indiaenvironmentportal.org.in/files/climate-change-biodiversity-desertification.pdf
Rio Conventions and Entico Corporation Ltd. "Adaptation under the Frameworks of the CBD, the UNCCD and the UNFCCC." 2012. Accessed November 3, 2017. https://unfccc.int/resource/docs/publications/adaptation_eng.pdf
Hori, Yukie and Simonett, Otto, Desertification: A Visual Synthesis. France: United Nations Convention to Combat Desertification (UNCCD) 2011. http://catalogue.unccd.int/10_Desertification_EN.pdf
United Nations Climate Change Secretariat. Opportunities and Options for Integrating Climate Change Adaptation with the Sustainable Development Goals and the Sendai Framework for Disaster Risk Reduction 2015-2030. Bonn: United Nations Climate Change Secretariat, 2017. June 5, 2018. http://unfccc.int/files/adaptation/groups_committees/adaptation_committee/application/pdf/techpaper_adaptation.pdf
United Nations Framework Convention on Climate Change. "UN Calls to Address Linked Climate, Biodiversity and Desertification Threats," November 14, 2017. Accessed 10 April, 2018. https://cop23.unfccc.int/news/un-calls-to-address-linked-climate-biodiversity-and-desertification-threats
United Nations Framework Convention on Climate Change. "National Adaptation Plans," Accessed September 20, 2018. https://unfccc.int/topics/adaptation-and-resilience/workstreams/national-adaptation-plans
United Nations Office for Disaster Risk Reduction. "Sendai Framework for Disaster Risk Reduction." Accessed 4 June, 2018. https://www.unisdr.org/we/coordinate/sendai-framework
Comments in Chronological order (0 total comments)