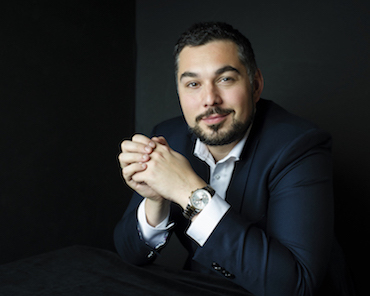 Would you provide some highlights from your book, Alignment: How to get your people, strategy and culture on the same page?
At the heart of the book is that there are multiple levels of alignment within an organization, and like any good system, you have to align all the composite parts. You can't have a good strategy without a strong culture, and you can't have a strong culture without people, and the people need direction, so they need a strategy.
The book walks through the process of getting that alignment from the perspective of two different executives and highlights their learnings along the way.
You've also written an E-book that focuses on small and medium sized companies. Using Strategic Planning to Improve the Effectiveness of Your Small or Medium Sized Businesses. What special issues and perhaps, pitfalls, can such companies encounter without a good strategic plan?
I think there are 3 common pitfalls leaders face without a clear strategic plan.
1) No direction. If you don't have a clear vision (and I don't mean mission statement) or clear goals then everyone's version of success is different. And while one person might think they are doing the "right thing" it ultimately leads everyone in a different direction. That confusion is not at the leadership team level, with the folks CLOSEST to the strategy development. Now add levels of management and you increase the confusion and frustration.
2) Focusing on too much. Often organizations create a strategic plan with 7-10 priorities. Let's say you are focused on 7 strategic priorities you have about 14% of time, money and energy to dedicate to each one of those areas.
What happens is IF organizations are successful, they have made a little bit of progress in many areas instead of making a big impact on something that is meaningful to the organization's success. Most of the time, the multiple priorities create confusion and most of those don't get off the ground at all.
3) Finally, I don't think organizations do a good enough job assessing risks during their planning sessions. Many leaders have the things they know they want to focus on, but they are often not aligned with the vision, and the biggest obstacles to accomplish that vision. By taking the time to assess the risks as part of your plan, your plan becomes overcoming the biggest risks, because those are really the things that are going to stop you from getting to where you want to go.
What key items should be included – and excluded – from an effective strategic plan that works in the real world?
Included: Flexibility, Just because you set your goals 18 months ago, does not mean they have to be set in stone. I think in a dynamic world, your plan needs to be dynamic as well.
Excluded: Holding on to the past. I think one of the things that hold organizations back is the thinking of "this is how we did it before", or "we tried that." It's a new time, and it's a new plan. I also think people need to be committed to their goals, and not having them rooted in the past. It doesn't really matter what your "baseline" culture is, if you want to have 90% satisfaction, go after that, not an incremental increase that is rooted in what you were able to accomplish before.
One factor your company, SME Strategy, analyzes for organizations is culture and its effect on strategy. As stated on your website, 'culture eats strategy for breakfast.' Would you please expand?
Actually, that quote should be attributed to Peter Drucker. What that means to us is, that with a clear vision and a culture that supports the organization's goals, you don't need a plan.
We do an exercise in our facilitations that shows the gateway to accomplishing the vision without even talking about goals and action steps, only looking at the culture and behavior within the organization.
How important is communication to successfully developing and executing a strategic plan?
Paramount. Without communication, you have nothing.
The easiest thing you can do is post strategy meetings: book bi-weekly meetings to talk about your progress. You'll be miles ahead if you do that.
Please provide a synopsis of what will you be discussing at the conference and why attendees will benefit from attending your talk.
I'll be there with one of my clients and friends Iain Hunt from Cleantech Service group, a Janitorial company that underwent a culture transformation while working with us, and they had their most profitable year ever. We'll be sharing some of the lessons learned, some of the tough choices that needed to be made, and the process they use to get their team aligned around their strategy.
Anthony Taylor is the Managing Partner at SME Strategy Consulting Inc. Anthony and his organization help small and medium-sized businesses and non-profits align their leadership teams around a common vision of success using a structured strategic planning process.
For the past 15 years, Anthony has dedicated himself to supporting businesses and entrepreneurs in Canada and around the world. From working locally with the Vancouver Board of Trade Small Business Council and putting on his own networking events, to working overseas with Brussels Invest and Export and helping Canadian companies explore international expansion, everything Anthony does is to support entrepreneurship and the success of business owners.
In addition to his work within SME Strategy, Anthony is a delivery consultant for the Business Development Bank of Canada, serving companies across Western Canada and supporting them with their business growth. Anthony is also a CEO Forum Chair with MacKay CEO Forums where he leads intensive 1-day peer groups for a select group of Vancouver entrepreneurs and non-profit leaders.
In 2016 Anthony was chosen as a Canadian Ambassador for Global Entrepreneurship Week, granting him the opportunity to travel across Canada to meet with business owners and community leaders to share their stories. In 2016, Anthony also won the award for Micro-enterprise of the Year from the French Chamber of Commerce for his work in supporting small businesses.
Anthony's for-profit clients span across many sectors and geographies including; a credit union in Winnipeg, an animal genetics company in Calgary, a commercial janitorial company in Richmond, an adventure sports company in Yellowknife, and a multinational travel agency in Toronto; ultimately supporting thousands of Canadian employees.
Anthony's mission-based clients include The University of British Columbia, Music BC, The Canadian Holistic Nurses Association, the Project Management Institute BC Chapter, The Living Wages for Families Campaign, the Affiliation of Multicultural Societies and Service Agencies of BC, Ridge Meadows Recycling Society, and The Child Development Institute. Although these are not-for-profit organizations, Anthony works with them to incorporate entrepreneurial thinking within their organizations to not only increase their impact but also improve their business structure, strategies and operations and ultimately helping them better undertake what's important to them.
Anthony is passionate about strategic planning and leadership, freely sharing his knowledge on his Strategy and Leadership Podcast and Youtube channel to his over 5,000 subscribers. His blog has over 500,000 readers from around the world, and is the author of two books: I Wish I Knew: Entrepreneurship lessons I learned the hard way so you don't have to, and Alignment, a book about strategic planning.
Anthony holds a degree in business administration, with a specialization in marketing. He speaks fluent French, loves soccer, and one of his life goals is to visit every MLB stadium. Anthony brings electric energy that captivates and inspires people around him. His love for people and his commitment to their success is revealed during his consulting work, his work in the community and in his everyday life.
Comments in Chronological order (1 total comments)
Nice, practical points from Anthony. I look forward to meeting him in Whistler!