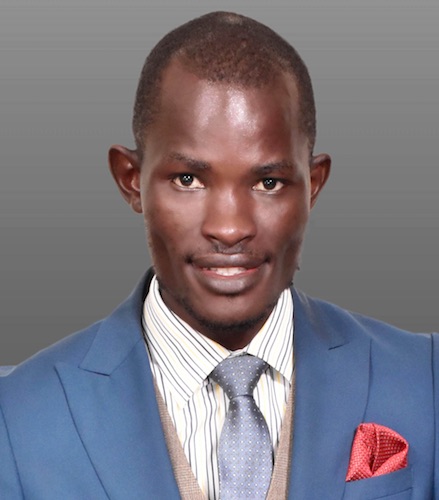 Introduction
A closer interrogation in to the theoretical literature on specific issue-domains in International Relations reveals a constant critique of macro IR theories and the need to extend IR theories according to the demands of the sub-disciplines so as to arrive at a progressive mutual conversation between IR and her sub-fields or issue-domains. Whether international environmental politics (see e.g. Paterson, 2006) or international law (see e.g., Dunoff & Pollack, 2013; Yamato & Hoffman, 2018) or terrorism (see e.g., Ozdamar, 2000), there are constant lamentations to make IR more theoretically equipped to explain micro phenomenon, i.e., specific issues. Foreign policy scholar, Valerie M. Hudson has constantly voiced this call by drawing the attention of IR to the foreign policy analysis sub-discipline. Whether you are reading her Actor-Specific Theory (2005) or Classic and Contemporary Theory (2014), her call is similar: foreign policy brings a unique but necessary approach to IR, a micro approach that emphasizes the causality capability of the human agent. In this snapshot review, I present the core arguments, section-wise, in Hudson's (2005) seminal piece.
The Core Pillars of Actor-Specific Theory
Hudson's central argument the article Foreign Policy Analysis: Actor-Specific Theory and the Ground of International Relations is that IR's sub-discipline of Foreign Policy Analysis (FPA) with its emphasis on the cause-effect of human agency in IR and FP serves to complement the unitary rational actor-general IR theories and facilitate IR's conversations with other social sciences (p. 2).
Hudson identifies seven pillars of foreign policy analysis as a distinct approach to IR. It is multifactorial-incorporates various factors in accounting for FP decisions; multilevel-considers different levels of analysis; multi-interdisciplinarity-borrows from a multiple of disciplines and methodologies to explain decisions. Fourthly, it is integrative in two senses: integrates different disciplines and methods (p. 2) but is also devoted to finding the link between material and ideational factors (p. 20). Fifth, FPA is agent-oriented. It explaining foreign policy decisions, it focusses on the human agent and how he and the decision-making process is affected (p. 2 and p. 19). Lastly, it is actor-specific, that is, it takes treats human decision-makers as autonomous influencers of FP decisions not unitary and rational actors invisible within the billiard ball of the state.
Value and History of Foreign Policy Analysis
Hudson identifies four main complementary contributions that FPA rings to IR. First, it empirically and theoretically allows for integration of IR theories at both domestic and international levels. Operating within the two-level games. Second, it gives a strong for agency, hence balancing the agent-structure debate, monopolized by the structure faction. Third, provides a specific explanation of state behavior, and move away from natural law-like macro theories of IR hence a nuanced understanding of the units, i.e., states, key actors in IR. Lastly, it provides a critical bridge of IR to other social sciences, i.e., psychology, medicine; as well as its mother discipline, political science: comparative politics and public policy.
Hudson also delves into the question history of FPA. She identifies two main eras in FPA scholarship: the classic and contemporary. Classic scholarship is characterized by two groups of scholarship: group decision making analysis and individual decision-makers' analysis (IDA). The former include: group decision-making and the associated small group dynamics; emphasis on bureaucratic and organizational decision making levels as well works concentrating on comparative foreign policy (CFP) as both an overall approach and a method of inquiry (see Caporaso et al. 1986). Hudson associates IDM with psychological and societal milieus in FP decision-making. She identifies two factor categories that the scholarship evaluated: the individual attributes and national and societal attributes.
Contemporary FPA
Hudson argues that the direction that FPA scholarship has taken particularly in the 1980s has been played a critical role in making both IR and FPA actor-specific in the analysis. She identifies two reasons for the movement from what she calls 'actor-general' to an actor-specific theory. The end of the Cold War and associated death of systemic variables of explaining international politics (IP) and the attendant deficiencies of methodologies used to explain phenomena in IR and FPA at the systemic level: rational actor modeling, large-N methods, and econometrics. Contemporary IR and FPA scholarship has thus attempted to bridge macro-orientation with a micro, human-agent driven IP and foreign policies. She devotes pages 13-21 to explain how both IR and FPA have witnessed a movement toward the search for an actor-specific theory. By pointing to ground-breaking studies in this regard, she discusses breakthroughs and future perspectives on scholarship on decision-making, leader characteristics, culture identity and societal groups, development of innovative foreign policy methodology, and what the scholarship has done on integration.
Conclusion
This paper has briefly highlighted the discussions in Hudson's (2005) seminal work on FPA. Her contribution remains at the center of what we study as FPA today because it appears that her calls for a particular reference to individual decision-makers have become the central concern of FPA.
Odhiambo Kasera is graduate student and part-time lecturer at Maseno University.
References
Hudson, V.M. (2005). Foreign Policy Analysis: Actor-Specific Theory and the Ground of International Relations. Foreign Policy Analysis (2005) 1, P. 1–30.
Caporaso, J.A., Herman, C.F., Kegley, C.W., & Rosenau, N. J., Zinnes, D.A. (1986). The Comparative Study of Foreign Policy: Future Perspectives. The Educational Resources Information Centre (ERIC).
Mathew Paterson (2006), "Theoretical Perspectives on International Environmental Politics", in Michele M. Betsill, Kathryn Hochstetler and Dimitris Stevis (eds), Palgrave Advances in International Environmental Politics, Palgrave Macmillan, New York.
Ozdamar, O. (2008). ''Theorizing Terrorist Behavior: Major Approaches and Their Characteristics''. Defense Against Terrorism Review. Vol. 1(2). P. 89-101.
Dunoff, J.L. & Pollack M.A. (eds) (2013). Interdisciplinary perspectives on international law and international relations: the state of the art. Cambridge University Press: Cambridge.
Comments in Chronological order (0 total comments)