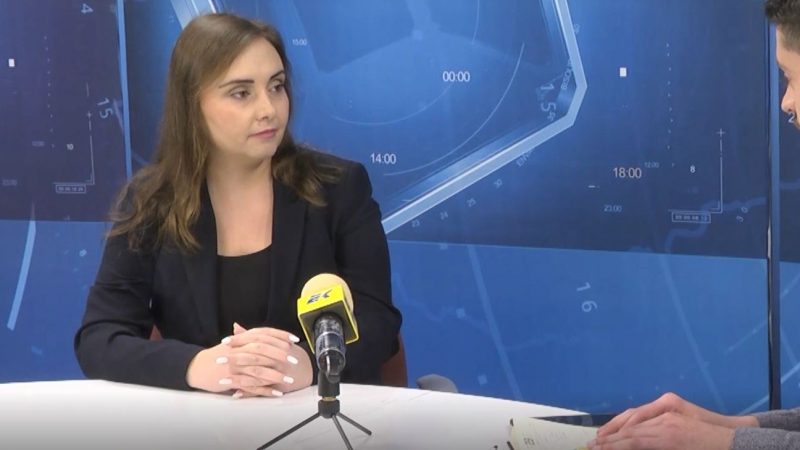 With Senate Minority Leader Mitch McConnell pushing back the Trump impeachment trial to mid-February to make sure things cool down, Senate Republicans' positions on the vote are far from crystallized yet. Here are the four groups of Senate Republicans, according to views and likely vote. The numbers and composition of these four groups will decide Trump's future political faith. Which group Mitch McConnell chooses to position himself in will also be a deciding factor in the unusual and curious impeachment trial of a former US president no longer sitting in office.
Group 1: The Willing Executioners
There surely are those in the Republican Party such as Senator Mitt Romney and Senator Ben Sasse who cannot wait to give that Yea and the final boot to disgraced former President Trump, and will do that with joy and relief. Both the Utah Senator and the Nebraska Senator may be vying for the leadership spot in the Republican Party themselves but that is not the whole story. Senator Lisa Murkowski of Alaska openly said "I want him out." This group is unlikely to reach as many as 17 Senators, however, needed for the two thirds Senate majority to convict Trump.
Group 2: The Never Give up on Trumpers
There are also those Republican Senators who will stick with Trump through thick and thin until the end – some out of conviction, but most as someone who cannot afford to alienate the Trump supporter base in their state – a supporter base which is still as strong.
At least 21 Republican Senators are strongly opposed to voting to convict former President Trump, as reported by Newsweek. They realize that doing so would be a political suicide. Republican voters, on the whole, are unified in their belief that the presidential elections were not fair and Joe Biden did not win legitimately, with 68% of Republican voters holding the belief that the elections were "rigged". The majority of the Republican Party constituents are Never Give up on Trumpers themselves.
Among them are Senators Cruz and Hawley. Both will fight at all cost a vote which certifies as incitement to violence and insurrection the same rhetoric they both themselves used to incite the Trump crowd. Cruz and Hawley will try to avoid at all cost the legal certification of the same rhetoric as criminal in order to avoid their own removal under the 14th Amendment, as argued already by Senator Manchin and many others.
Senator Ron Johnson even called upon Biden and Pelosi to choose between the Trump impeachment trial and the Biden new cabinet confirmation. Group 2 will fight fierce over the next weeks and you will recognize them by the public rhetoric.
Group 3: I'd really like to but I can't be on the record for convincing a President of my own party
Then there is a large group of Republican Senators – maybe the largest – who would really like to give that Yea vote and leave Trump behind but they do not wish to go on the record as having voted to convict a US President from their own party. Some of these Senators will share their intention to vote Yea in private or off the record with the media, but when push comes to shove and the final vote, they will be hesitant and in the end will vote Nay. Senator Marco Rubio of Florida falls under Group 3.
Senator Pat Toomey of Pennsylvania is also the illustration of the average Republican Senator right now – someone who said that Trump committed "impeachable offenses" but who is not sure about convicting him through trial, so that probably means a Nay.
The BBC quoted a New York Time's estimate from mid-January that as many as 20 Republican Senators are open to voting to convict Trump, but it should be recalled that in the first Trump impeachment trial in 2020, several Republican Senators also shared in private and off the record that they would be willing to convict. After so much discussion, calculations and prognosis, in the end, it was only Senator Mitt Romney who broke ranks on only one of the two impeachment articles, and voted to convict.
The Capitol events, of course, are incomparable to the Ukraine impeachment saga, but it should be accounted for that the trial vote will likely take place sometime in March 2021, or two months after the Capitol events, when most of the tension and high emotion would have subsided and much of American society will be oriented towards "moving forward". Group 3 will host the majority of Senate Republicans who in the end will decide to let it go. Most of the 21 Republican Senators who already expressed their opposition to convicting Trump actually belong to Group 3 and not Group 2 Never Give up on Trumpers.
Group 4: I am a Never Give up on Trumper but I really want to look like Group 3
And finally, there is the most interesting group of Republican Senators who are secretly a Never Give up on Trumpers but would like to be perceived as belonging to the hesitant and deliberative Group 3 – willing and outraged but unwilling to go all the way on the record to eliminate a former Republican President.
Senator Ted Cruz might move into Group 4 in terms of rhetoric. Never Give up on Trumpers will vote Nay willingly but will try to present themselves as conflicted Group 3 politicians doing it for different reasons.
Which group Mitch McConnel chooses will be the decisive factor in aligning the Senate Republican votes. McConnel himself seems to be a Group 3 Senator who, in the end, is unlikely to rally the rest of the Senators to convict Trump even though McConnel would really like Trump out of the Republican Party, once and for all. The very fact that McConnel is not in a hurry and is in fact extending the cool-off period places him in Group 3.
Yea voters don't need time to think about it and look at things. It took House Democrats exactly three days to get it over and done with. McConnel is quoted as willing to give time to "both sides to properly prepare", allowing former president Trump enjoy due process. But Trump's legal team will notice quickly that there is not much to prepare for, as they won't find plenty of legal precedent in the jurisprudence on American Presidents' incitement to violent insurrection for stopping the democratic certification process on an opponent who is the democratically elected President.
McConnel himself has said that he is "undecided" and that speaks volumes. He is a Group 3 Senate Republican, and with that, Group 3 will describe the mainstream Senate Republicans' position in the impeachment trial.
Senate Majority Leader Chuck Schumer set 8 February as the start of the impeachment trial, pushing earlier McConnel's time frame. This is when it all starts.
It is my prediction that when all is said and done, there won't be as many as 17 Senate Republicans to vote to convict former President Trump. Trump will walk away, but not without the political damage he has incurred himself and has also left in American political life.
Iveta Cherneva is an Amazon best-selling author and political commentator. Her latest book is "Trump, European security and Turkey" (2020). Cherneva's career includes Congress and the UN; she was a top finalist for UN Special Rapporteur on freedom of speech in 2020. Her opinions appear in Euronews, the New York Times, Salon, The Guardian, Jurist, Modern Diplomacy, the Fletcher Forum of World Affairs, LSE, Washington Examiner, Emerging Europe, EurActiv. Iveta appears on TV and radio for Euronews, DW, Voice of America and elsewhere.
Comments in Chronological order (0 total comments)