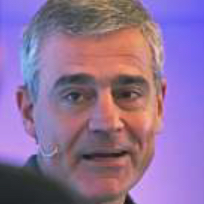 As a result of the COVID-19 pandemic, many organizations have scrambled to adapt their businesses, with some failing in their efforts to do so.  What can be learned from the last year for organizations to better position themselves to quickly adjust to disruptive environments/events?
Precisely in this scenario, the model coined in the nineties by the United States War School known as VUCA for its acronym in English (Volatility, Uncertainty, Complexity, Ambiguity) acquires absolute validity. This reality analysis model is based on two pillars that are knowledge (of a given situation) and predictability (of what may happen) and the lack of these two factors is precisely the main characteristics of the current scenario. We do not know for sure what could happen and therefore cannot predict with any reasonableness. This is what we live today as individuals, as a society and as companies as well.
Then, what to do to face a business environment like the current one? There are several points to note in this regard. In the first place, try to understand what is happening even when it is difficult to do so due to lack of certainty. Why not start with what we know so that we can chart a path forward? And what do we know? We know that we are facing a crisis and that this crisis is generating changes in behavior and that these changes bring with them different consequences such as the formulation of new policies, new forms of work and new consumption patterns.
So what can Organizations do to adapt? Several things, you can be a main player in the changes or evaluate those changes looking forward and growth oriented (yes, even in the uncertainty!). Anticipate problems that may continue to modify behaviors, understand the consequences of those problems and the actions that are generated around them. And better yet, understand the interdependencies of the variables in play. Something very important is to prepare for the challenges and alternative realities that are being generated. In short, execute processes of strategic reflections that lead us to build the path that allows us to continue advancing, taking all the lessons learned that this situation leaves us. Finally, a thought of the father of Management, Peter Drucker that is more relevant today than ever "the biggest problem in times of turbulence is not the turbulence itself but to act with the logic of yesterday." All said.
What are some key factors to successfully leverage innovation with building and implementing a successful business strategy?
Innovation and Strategy are concepts that are closely related. It is not true that innovation is only about creativity, it also requires strategic thinking to carry it out and above all to bring it to fruition. In this sense, for an innovation process to be useful in the definition and implementation of a successful commercial strategy, 4 key factors are required: 1. Be absolutely clear about the objective of the innovation and then execute accordingly, 2. Promote innovation from little significant knowledge of the users or in other words, what is that innovation aims to solve, 3. Go a little beyond the innovation itself and redefine the current models or paradigms and 4. Focus on discipline and then more and more discipline. If we can work under a methodology based on these 4 pillars, we will have much more probabilities of being successful in the implementation of the strategy.
Cryptocurrencies and blockchain technology are increasing hotspots of conversation.  What do you foresee for their future and potential impacts?
It is true, today everyone talks about cryptocurrencies but not everyone knows for sure what Blockchain is, so I believe it is essential to first understand what one and the other are about to foresee possible future impacts. Originally the blockchain was a mechanism that allowed creating and distributing digital money safely, and without the need for a central authority. While a cryptocurrency is a virtual currency that lives at the core of a blockchain network to ensure the sustainability of the blockchain platform itself. That is, Blockchain technology is where cryptocurrencies lie, so the debates about one and the other tool are different. Blockchain technology has the potential to change the foundations of many current paradigms such as not needing a "central authority" for the exchange of value between peers or between companies, while cryptocurrencies must first be accepted as a means of payment and then revolutionize the international payment system, we are on that path but there is still a long way to go. In short, I would say that Blockchain has many use cases of which crypto is only one of them but not the only one. The ability to transfer value on this technology goes far beyond just money and that is what needs to be discussed.
What can participants to the ASP Annual Conference expect to learn at your discussion?
I think it will be very interesting to hear different perspectives from global experts on strategy development and implementation in a technology-driven VUCA environment. Understand, for example, what technology means for the future of an organization's work and share information on how agility and resilience can be built into the company's DNA to ensure it is well positioned to ride the wave. We see organizations of all sizes grappling with the reality that technology is a major disruptor of their organizational culture, affecting individuals, teams, and leaders. As a global society, we are coming face to face with the true scope and cost of the digital divide. All this leads us to affirm once again that strategic reflection processes are very necessary and are more current than ever and will be the central nucleus of our discussion.
Claudio E. Fiorillo is a former Deloitte Consulting Partner with more than 28 years of experience in the Professional Services area, he served as Financial Services Industry Leader and CSO (Chieff Strategy Officer) for LATAM Region. He led different areas of consulting in strategy, operations and human capital, having more than 100 people in his charge. Since 2014, he has focused on Innovation and Transformation of business models, helping companies and institutions to build and execute a roadmap for the transformation journey and to think about the validity of the business model in the current context of disruption and transformation. 
Within his scope of work he has led various consulting projects in Banks and Local and Regional Companies carried out in different Latin American countries (Argentina, Chile, Colombia, Ecuador, Mexico, Panama, Peru, Puerto Rico, Dominican Republic and Venezuela among others). He is a frequent speaker at different congresses and events as well as the author of papers related to topics of Innovation, Transformation, Fintech and RegTech among others. Currently, in addition to continuing to carry out these tasks, he collaborated in various Mentoring programs for start-up companies within the Fintech sector, among others.
Hear Mr. Fiorillo this May, at the upcoming Association for Strategic Planning Virtual Conference. 
Comments in Chronological order (0 total comments)