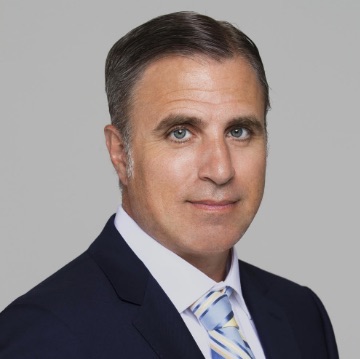 Why is strategy governance so misunderstood by the profession?
I think the concept "strategy governance" is misunderstood because the concept of "strategy" is generally associated to the normal business activities of an organization while the concept of "governance" is generally associated to the work done by an organization's board. It is indeed true that most strategy-related activities are conducted by the organization's management and staff, and that the board is the governing body of an organization. However, for an organization to succeed in its strategic endeavors, it is imperative that its board conduct certain strategy activities and that its managers contribute to the governance of the strategy formulation, implementation (i.e., organizational transformation), execution and engagement activities. Strategy governance is thus the ensemble of activities and mechanisms realized by the both the board and management to oversee (i.e., direct and control) all strategy-related activities of an organization.
What are a few key activities that are often overlooked and should be to enable better strategy governance?
Good strategy governance requires the execution of 10 key activities. These activities are related to the formulation, implementation and execution of the strategy as well as the governance operating model of the organization (i.e., activities and mechanisms that enable the proper execution of strategy activities). As hinted in my answer to the previous question, some of these activities are executed by the board while others by management. It also goes without saying that the governance activities conducted by the board must be tightly integrated to the those conducted by management. I will talk more about these activities during my breakout session entitled Govern Your Strategy to Success at this year's Association for Strategic Planning (ASP) virtual conference. I hope many of your readers will join me.
Why is getting certified in corporate governance so important today?
The importance given to corporate governance certification was triggered in the beginning of the twenty-first century when several organizations were targeted for their misbehavior. These high-profile fiascos (e.g., Enron) brought to surface board and management misbehavior that had been slowly but surely increasing since the end of the 1970s. Since then, a number of corporate governance certification programs have sprung up around the world. These programs provide participants with the required knowledge and skills that will enable them to rapidly become contributors to the boards they serve. These programs also give boards a certain guarantee that the members they choose are well equipped to properly do their duties of care, of loyalty, etc. These programs have become so important that having a corporate governance certification is a key asset for anyone interested in joining the board of an organization today. In fact, in the last decade, an increasing number of boards have made it mandatory that all their members be certified in corporate governance.
Why did you decide to get certified?
For the first 15 years of my career, I was mostly interested in the role of information technology in strategy implementation. My research in enterprise architecture, and more particularly in business architecture, then led me to broaden my interest to other strategy activities. This important research undertaking enabled Bernard Gagnon, my long-time collaborator and I, to conceptualize strategy activities into five groups: formulate, implement, execute, engage and govern. We first published this framework in our book Business Architecture: The Missing Link in Strategy Formulation, Implementation and Execution published early 2017. This simple but powerful framework, combined with my desire to learn more about strategy governance and to serve on organization boards in the next phase of my career, led me, three years ago, to enroll in a one-year part-time University certificate program on Corporate Governance.
How have you applied what you have learned going through the certification process?
The certificate program in corporate governance enabled me to significantly improve my understanding of what corporate governance is and the key roles a board plays in the success of an organization. This certificate program also provided me with the confidence I needed to submit my candidacy to join the Association for Strategic Planning's (ASP) board of directors in 2019. The knowledge and skills I learned during my certificate program in corporate governance enable me to be the best ASP board member I can be.
The certificate program in board governance also enabled me to find the limits of the field and better understand the disconnect that exists between the activities of the board and those of management. This understanding, combined with our understanding of the five groups of strategy activities, has enabled Bernard and I to conceptualize what strategy governance is and what is needed for an organization to govern its strategy to success. This new knowledge will benefit all ASP members as it will be embedded in the association's upcoming version of the body of knowledge, ASP's BOK 3.0.
Hear Professor Hadaya this May at the upcoming Association for Strategic Planning Virtual Conference. 
Pierre Hadaya, PhD. ASC
Professor ESG-UQAM
Cofounder ASATE Group
Editor Strategy Magazine
Comments in Chronological order (0 total comments)