The Belt and Road Initiative (BRI) of China is one of such measures that shape the global order through constructing internal and international interactions through economic, security, and cultural communications. The expansion of China's economy and military creates possibilities and difficulties in its area, particularly for India, which shares disputed boundaries with China. India and several of its neighbours are concerned by Chinese expansion of transportation infrastructure and ports in the Indian Ocean area. The economic benefits of Chinese trade and investment have enticed neighbors to join the BRI, but Indian media has expressed security concerns and fears of its neighbors sliding into a "debt trap." Since 2018, the concept that China is engaging in risky debt-trap diplomacy has gained traction. The term, coined by Indian academic Brahma Chellaney the previous year, indicates that Beijing is deliberately making unsustainable debt-for-infrastructure arrangements with poor nations along the Belt and Road Initiative's corridors (BRI). Thus, a plethora of developments in the subcontinent, under this massive initiative can pose grave threats to the security and integrity of India which makes it imperative for New Delhi to respond to it with a collective effort on the military and the economic front.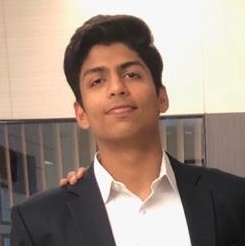 The BRI and the Indian national security concerns
The Belt and Road Initiative (BRI), often known as the New Silk Road, is one of the world's most ambitious infrastructure projects which was aimed to extend China's economic and political power considerably around the globe. Several observers regard the initiative as a disturbing extension of China's expanding influence, and opposition has developed in some nations as the price of several of the projects has risen. The Silk Road Economic Belt and the Maritime Silk Road were both parts of the idea. Creating a massive network of trains, energy pipelines, motorways, and simplified border crossings, both westward—through the mountainous former Soviet republics—and southward, to Pakistan, India, and the rest of Southeast Asia—was a key part of Xi's ambition to increase the worldwide usage of Chinese yuan and as the Chinese Premier Xi said  "break the bottleneck in Asian connectivity" (Pant & Saha, 2021). China would invest in port construction around the Indian Ocean, from Southeast Asia to East Africa and portions of Europe, to handle the growing marine trade flow. To date, more than sixty nations have signed on to initiatives or expressed interest in doing so.
With a total credit pipeline of over 40 billion dollars for the China Pakistan Economic Corridor (CPEC), which is a major component of the Belt and Road Initiative, Pakistan owes China more than 6 billion dollars. This gave China leverage to be able to influence the geopolitics of the region. First, China acquired control of the vital deep-sea port of Gwadar and, owing to a lease, will be able to call the shots for the next 40 years. Pakistan not only owes China a large sum of money, but it is also paying exorbitant interest rates on those loans, with some interest rates as high as 5%. The Chinese military is now constructing a combined navy and air force facility for their personnel. And it's only a few miles up the coast from Gwadar.
This has major implications for India in terms of territorial integrity and security. Most importantly, It crosses through Pakistan-occupied Kashmir (PoK), which India claims as its territory. Further, increased Chinese money flows to Pakistan would strengthen China's economic and geopolitical might over India's adversary, resulting in a win-win scenario for Pakistan vis-à-vis India. BRI isn't only an economic initiative; it's also a way for China to maintain political dominance in the area. China's expanding influence in Pakistan, with whom India has fought four full-fledged wars since 1947, is a key source of anxiety for India as this project starts to flourish. Another cause of concern is the growing influence and partnerships between India's strategic time-tested partners and the People's Republic of China. The opening ceremony on the CPEC, which was attended by Russian President Vladimir Putin, a close ally of India in the past, supports this fact. Nepal and China have recently reached an agreement to strengthen their diplomatic ties. They have decided to resurrect the historical silk road from Lhasa to Kathmandu to link Nepal with the Eurasian Transport Corridor. The Nepalese government and economy would profit the most from this project in the South Asia area since it would directly connect Nepal to Eurasia for trade and commerce, unlike before when all traffic was routed through New Delhi. This has pushed India's diplomatic relations with Nepal into disarray, putting India on the defensive.
One of the less discussed ramifications of the CPEC is the synergy between China and Pakistan in any eventuality of a war. The CPEC that runs north to the Jammu and Kashmir region and through Pakistan can prove to be a lifeline to provide logistic support which could be crucial to change the course of the conflict. A Chinese military presence has already been reported on the Pakistan side of the Line of Control (LoC) in Kashmir. According to reports, China would station 30,000 armed men in occupied Kashmir to defend its economic interests. Any additional Chinese forces stationed near India's borders would pose a major and immediate danger to India's security. Even though the possibilities of Islamabad waging a conventional war are bleak (given their present economic conditions) the CPEC could strangulate the Indian efforts by serving as a means for the PLA to provide military support to our adversary if and when the need arises. No matter how unlikely this event may seem, it can seldom be neglected.
The Bangladesh-China-India-Myanmar (BCIM) Economic Corridor is a Chinese initiative that precedes Xi's Belt and Road Initiative. It aims to expand on the ancient linkages between the eastern Indian subcontinent and southern China through the so-called Southern Silk Road, which runs via Bangladesh and Myanmar. The corridor proposes to connect Kunming, China, with Kolkata, India, through Dhaka, Bangladesh, and Mandalay, Myanmar, in order to enhance commerce, create infrastructure, and develop communication between the two countries. Unlike the CPEC, the BCIM Corridor has fostered dialogue between New Delhi and Beijing, establishing itself as a cornerstone of actual collaboration in an otherwise tense Sino-Indian relationship. Working with China on its eastern border raises severe geopolitical problems for New Delhi. The 2017 Doklam dispute and the 2020 Galwan standoff heightened Sino-Indian border animosity and underlined New Delhi's concerns about Beijing's connectivity and infrastructure projects' underlying geopolitical aim. The standoff fueled debate over Chinese labourers' unilateral effort to construct a road on disputed territory (between China and Bhutan). Meanwhile, on the eastern front, India is concerned about China's expanding influence in a region beset by insurgencies, drug trafficking, and other security threats. Given the current geopolitical context, India sees China as a competitor and believes that the BCIM Corridor would accelerate Chinese growth on the subcontinent.
Sri Lanka received a 1.5 billion dollar loan from China in 2010 to construct a massive port in Hambantota. Ever since it was constructed, there hasn't been much shipping traffic. Sri Lanka recognized it couldn't pay back its debt to China without trade via the port. Instead, it signed a 99-year lease for the whole port. China Merchants Port Holdings now has a 70% share in the Hambantota port. Scholars see the agreement as setting a precedent for nations who owe China money to accept arrangements that require them to sign over territory that the Chinese authorities may intend to exploit for military purposes in the future. There is a worry that the Chinese would convert their 99-year lease of the Sri Lankan port of Hambantota into another naval station, similar to how they did in Djibouti. In addition, a Chinese naval station in Hambantota would be too near to India.
The Sinamale bridge is a 225 million dollar bridge that's mostly supported by a Chinese grant and loan. It has sparked a boom in new residential and commercial developments on the adjoining island of Hulhumale, alleviating congestion in the capital for the island's 140,000 population. Although Chinese infrastructure initiatives in poorer nations have been criticised, the bridge - also known as the China-Maldives Friendship Bridge - might be considered a true triumph. But critics, as well as executives from the Maldives Administration, do not agree to it. It is concerned about the amount of money owed to China by this small, tourism-dependent country. With the completion of this bridge, the Maldives' debt-to-GDP ratio has risen to about 100%, implying that the country owes as much in debt as its whole economy generates in a year. However, the Maldives is already being suffocated by increasing sea levels and could be submerged in 60 years. The difficulty, of course, is that the Chinese Communist Party might still force the Maldives to give up land for a Chinese military facility, which would be in an ideal strategic location near India.
With the PLA being able to acquire various strategic port cities and islands in the Indian Ocean region, these developments also pose a huge threat to the security and integrity of the Indian state. With the given increase in Chinese traffic in the region in the form of research and intelligence gathering vessels, fishing fleets, anti-piracy escorts, one can not overlook the covert as well as overt intentions of Beijing. With the acquisition of the Hambantota Port and the developments in the Maldives, the PLA navy especially finds itself very well placed to display its naval might and intimidate India, eventually seeking to dominate the Indian Ocean region. The PLA Navy, since 2008, has been investing very actively and intensively to enhance its naval capabilities and one can't turn a blind eye to the fact that the perpetual presence of Naval vessels in the region is not an assertive position to demonstrate Beijing's influence on the region.
All of this fits in the larger picture of the 'String of Pearls' doctrine instituted by Beijing. China's String of Pearls plan entails the establishment of a network of commercial and military outposts and ports in several nations. China has used this method to safeguard its commercial interests, as most of its traffic travels via the Indian Ocean and chokepoints such as the Strait of Hormuz, the Strait of Malacca, and the Lombok Strait. As so, a system like this would surround India, posing a challenge to its force projection, trade, and territorial integrity. It jeopardises Indian maritime security and represents a threat to India's maritime security. Because Indian resources would be redirected to defence and security, economic growth would be hampered, perhaps leading to more instability in India and the whole east and southeast area. India's strategic dominance in the Indian Ocean, which it now enjoys, will be eroded. Because China lacks any gaps in the Indian Ocean, the Strings of Pearls will lead to China encircling and dominating India. Countries that see India as a partner in the face of China may find themselves in China's lap. Furthermore, China's backing for Pakistan and the building of its Gwadar Port are seen as a danger, exacerbated by suspicions that China may create an offshore naval military station at Gwadar, allowing it to undertake expeditionary warfare in the Indian Ocean region. The analysis predicting China's "permanent military presence" in the Indian Ocean, which began in December 2008 and ended in August 2017, is seen as foresighted by Indian policymakers, as it predates China's anti-piracy naval deployment in the Indian Ocean and the subsequent acquisition of its first overseas military in Djibouti.
India's Way ahead
India has been working on a "Necklace of Diamonds" to counter China's "String of Pearls." Sri Lanka, the Maldives, Pakistan, Bangladesh, and Somalia are among the nations where China is developing marine outposts as part of a "String of Pearls" to strengthen its military and diplomatic ties. Changi Naval Base in Singapore, Chabahar Port in Iran, the Assumption Islands in Seychelles, and Duqm Port in Oman make up the "Necklace of Diamonds." In addition, to counter China's "String of Pearls" policy, India is forging strong relationships with Vietnam and Mongolia. But China's investment in its "String of Pearls" exceeds India's investment in her "Necklace of Diamonds". The only notable Indian investment that has had a substantial impact on China has been in Sabang, Indonesia, which is near the Malacca Strait. Most of China's oil imports flow via the strait, making India's position in the region a source of concern for the Chinese government.
However, the ongoing COVID-19 pandemic has forced New Delhi to recalibrate its course of action. No country intends to get involved in a conflict with China, which supplies crucial medicinal items to countries all over the world amid the present pandemic crisis. As a result, India's "Necklace of Diamonds" approach to fight China's powerful networks may not be effective in the current environment. China's dramatic ascent to prominence as a result of securing key markets in several nations across the world has rendered economies reliant on it. As a result, India-China border ties are more than just about firearms; they're also about China's expanding economic strength, which has made nations reliant on it for crucial supplies.
To increase regional connectivity and increase infrastructure development, India must investigate opportunities for partnership on specific portions of the corridor, such as projects in Myanmar and Bangladesh. Apart from the corridor itself, India should eagerly revitalise and collaborate to strengthen regional ties through the Bay of Bengal Initiative for Multi-Sectoral Technical and Economic Cooperation (BIMSTEC), which includes neighbouring countries such as Bangladesh, Bhutan, Myanmar, Nepal, Sri Lanka, and Thailand but excludes China. Connectivity collaboration might become one of the BIMSTEC members' main foundations of cooperation.New Delhi should revitalise cooperative projects like the Asia Africa Growth Corridor (AAGC) which can be a viable response to counter the BRI and has tremendous regional connectivity possibilities on a state-by-state basis. Major railroad projects connecting Delhi and Hanoi reflect Southeast Asia's long-standing desire to diversify commerce and relationships. There is space for cooperation given Japan's experience with large-scale projects and competence in creating cutting-edge railway networks like the Shinkansen. Both India and Japan's investments in foreign economies can attract stronger regional support for their goal if infrastructure projects provide local jobs. India's size and expertise with economic development have pushed it to pursue vital innovations – whether in medicine or solar energy – on a large scale, matching Japan's extensive expertise and capital. A substantial commitment from Japan and India in terms of infrastructure and technology exchanges might go a long way toward bridging the areas' vast economic and strategic divides.
As far as maritime security is concerned, India's capacity-building needs to be the first phase of this strategy. New Delhi is intending to modernise the infrastructure and installments at the Bay of Bengal so that it is capable of sending military transport, patrol, and combat aircraft on a permanent basis. The Car Nicobar Air Force Base, where India boasts a nine-thousand-foot runway, is one of the best instances of this. The Government of India is also developing a full-fledged airfield with a 12,000-foot long runway at Shibpur, North Andamans, which was established in 2001 as a Forward Operating Air Base (FOAB). The Naval Airbase (INS Utkrosh) at Port Blair has a 10,794-foot-long runway that can accommodate combat aircraft. This way, India can exert its dominance and maintain its control over the region. (Special Correspondent, 2017, 1)The strategy's second component is to improve collaboration with partners. In areas like Mauritius and Seychelles, India is attempting to establish Coast Guard and navy capabilities. Even more crucially, it is forging access agreements with other regional countries, such as the French, who are now providing Indian Navy ships reciprocal access to French facilities, such as those on Réunion Island. Réunion Island is the French Navy's largest naval base in the Indian Ocean, and it now gives India far more access to the western Indian Ocean, where it has historically been less present than the French. India is also paving diplomatic as well as martial channels to hold strategic level talks with powers in the Indo-Pacific like the US, Australia and Japan (Informally known as QUAD), nurturing a collaborative stance to contain the situation. The parties addressed "quality infrastructure investment" in a virtual summit, a potential rebuttal to the Belt and Road Initiative. Over the years, the Indian and US navies have conducted exercises in the Indo-Pacific region which acts as a symbol of growing unity and synergy between the operations of the two navies in the region.
Thus, to contain China, New Delhi will have to adopt a multi pronged approach and as former Foreign Secretary Shyam Saran said  "You have to choose areas where you don't get hurt more than they do". Artfully designed diplomacy is the greatest method to settle this score. China has been patiently rising peacefully. Since indulging in a military conflict is not a viable option for India in the present circumstances, New Delhi attempted to confront China on the economic front. A policy that targets China economically was thought to be more intelligent than one that targets China directly and raises tensions along the border, which India is now ill-equipped to handle. Delhi saw great potential to use the benefits of its capabilities, one of which is the large user base that India provides for Chinese apps and enterprises. Last year, 59 applications were prohibited for being dangerous and a danger to national security, including popular ones like TikTok, PUBG, Shein among many others. Other such moves included Nitin Gadkari, the Union Minister for Road Transport and Highways, declaring the barring of Chinese corporations from participating in road construction in India. A move to restrict Chinese firms from participating in India's 5G rollout was set in place to inflict a loss of  hundreds of millions of dollars in potential income to China. But India's imports from China accounted for $65 billion of the $82 billion in two-way trade (Krishnan, 2020), and the nation relies on China for many of its sectors' critical imports, ranging from car components to active medicinal ingredients (APIs). Between 70 and 90 percent of APIs required by the pharmaceutical industry originate in China. (Krishnan, 2020) The repercussions of China restricting imports, as it did with Japan, would be considerably more significant for the Indian economy.
Ashwin Kandath is a student at St. Stephen's College, pursuing a degree in Mathematics.
Bibliography
Awasthi, S. (2018, July). CHINA-LED BRI AND ITS IMPACT ON INDIA WITH SPECIFIC REFERENCE TO CPEC. Journal of International Affairs, 2(1). https://www.google.com/url?sa=t&rct=j&q=&esrc=s&source=web&cd=&ved=2ahUKEwiYv6CRw4rxAhUIT30KHWytC1cQFjALegQIHRAE&url=https://www.nepjol.info/index.php/joia/article/download/22592/19228/&usg=AOvVaw3tApnPV61-3ItdXkxCkE61
Baruah, D. M. (2018, August 21). India's Answer to the Belt and Road: A Road Map for South Asia. Carnegie India. https://carnegieindia.org/2018/08/21/india-s-answer-to-belt-and-road-road-map-for-south-asia-pub-77071
Bubna, V., & Mishra, S. (2020, July 14). String of Pearls vs Necklace of Diamonds. Asia Times. https://asiatimes.com/2020/07/string-of-pearls-vs-necklace-of-diamonds/
Byju's. (n.d.). China's String of Pearls: Notes for UPSC International Relations. Byju's. https://byjus.com/free-ias-prep/chinas-string-pearls/
Carnegie - Tsinghua Center for Global Policy, Ferchen, M., & Perera, A. (2019, July). Why Unsustainable Chinese Infrastructure Deals Are a Two-Way Street. https://carnegieendowment.org/files/7-15-19_Ferchen_Debt_Trap.pdf
Chatzky, A., & McBride, J. (2020, January 28). China's Massive Belt and Road Initiative. Council on Foreign Relations. https://www.cfr.org/backgrounder/chinas-massive-belt-and-road-initiative
China Uncenored. (2018, August 1). 5 Countries That Have Fallen into China's Debt Trap. YouTube. https://www.youtube.com/watch?v=Uh9xSA2gOZQ
Chitty, N., Li, M., Ahlawa, D., & Gopal, D. (2018, December). The Chinese Belt and Road Initiative and the Indian Ocean Region: Sentiment towards Economic Prosperity and Security Implications. The Indian Journal of Politics, 52(1-2), 1-20. https://www.researchgate.net/publication/329707944_The_Chinese_Belt_and_Road_Initiative_and_the_Indian_Ocean_Region_Sentiment_towards_Economic_Prosperity_and_Security_implications
Ethirajan, A. (2020, September 17). China debt dogs Maldives' 'bridge to prosperity'. BBC. https://www.bbc.com/news/world-asia-52743072
Krishnan, A. (2020, July 3). With economic measures, India turns the tables on China. The Hindu. https://www.thehindu.com/news/national/with-economic-measures-india-turns-the-tables-on-china/article31977199.ece
Lasius, J. (2017, September 20). Is Asia-Africa growth corridor the answer to China's BRI? Observer Research Foundation. https://www.orfonline.org/expert-speak/is-asia-africa-growth-corridor-answer-to-chinas-bri/
Marlow, I. (2021, March 26). What Is the 'Quad' and Should China Fear It? Bloomberg Quicktake. https://www.bloomberg.com/news/articles/2021-03-26/what-is-the-quad-and-should-china-fear-it-quicktakw
Pant, Harsh V., and Premasha Saha. 2021. "Mapping the Belt and Road Initiative: Reach, Implications, Consequences." https://www.orfonline.org/research/mapping-the-belt-and-road-initiative/.
Special Correspondent. (2017, January 21). Nicobar as an IAF base in the Indian Ocean: Strategic Asset or Liability? Indian Defence Review, 31. http://www.indiandefencereview.com/news/nicobar-as-an-iaf-base-in-the-indian-ocean-strategic-asset-or-liability/2/
Comments in Chronological order (0 total comments)