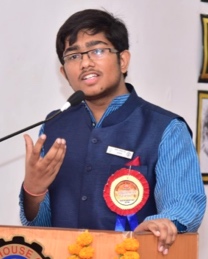 (Naya Pakistan here means New Pakistan, a slogan given by PM Imran Khan during his election bid in 2018)
In the words of Qaid-e-Azam Muhammad Ali Jinnah "The Story of Pakistan, its struggle and its achievement, is the very story of great human ideals, struggling to survive in the face of great odds and difficulties". Though a very soothing quote, however, the Story of Pakistan in the contemporary realities is very different from what Jinnah would have expected. A story in which deception and contradictions acquire more significance than some good deeds made since its inception in 1947. Pakistan never became neither an ideal modern-nation state nor a complete Islamic Nation, which it aspires to be albeit; the country remains in the middle of a tight balance between two extremes.
One can attribute its failures and misdeeds to its very foundation and principle over which it came over the maps, but one has to also acknowledge the fact that the nation itself never remained in peace due to its corrupt leadership, administrative inefficiencies, communal and ethnic complexities along with sub-regional nationalism. There are other hosts of issues like language, culture, history, Quranic interpretation, Islamic radicalism that add up to the problem making Pakistan an uncertain state of the global community. Its historians have time and again highlighted Pakistan's history as "a history of blunders". An unholy Alliance between civil bureaucrats and the Pak military in the initial years of 1951 to 1958, has profoundly led to the legitimization of the Pak Army's involvement in civil issues due to which Pak Army became the sole power center in history that followed. Liyaqat Ail Khan envisioned a viceroy-council like administration in which civil bureaucracy, police, and military gained domination over the political leadership. The failure to establish a comprehensive structure of administration was the primary reason why the seed of democracy did not seep in. Pakistan saw 7 Prime Ministers, 4 Governor-Generals, and a President from 1947 to the late October of 27th, 1958 when the Commander-in-Chief of Pakistan Army (he later became the Field Marshal) General Muhammad Ayub Khan deposed President Sikandar Mirza and ruled for about 10 years.
The history of these ten eventful years before Ayub Khan and the history after attests to the fact that how good civil-military relations can be defined in the context of Pakistan, four Military Dictators, and three Bloodless Coup d'états in the span of 74 years since independence. As the army has ruled in almost half of the years since independence, its grip over the reins of power remains firm and formidable. No Pakistani Politician has ever succeeded taking on this institution, and those who had, have either been struck down or have faced a disastrous fate like Zulfikar Ali Bhutto, Benazir Bhutto, or for that matter Mia Nawaz Sharif. Each has paid the price when they choose to go against but it is an irony that these political figures raised to their prominence with the support of the military. Zulfikar was planted by Ayub khan[1] while Mia Nawaz Sharif saw his debut under General Zia-ul-Haq[2] reign. The current opposition accounts that the PTI (Pakitan Teherik-e-Insaaf) and its leader Imran Khan were planted way back in 2002 when Pervez Musharraf helped him in his political career and with the support of the Army in 2018, he came to power. This claim even gains legitimacy because in an interview given to Mubashir Luqman[3], Musharraf claims this story to be true about his help to Imran Khan in the 2002's election. The point to highlight here is that every major political dispensation today, whether it is PTI of Imran Khan or Bhutto-Zardaris of PPP or Sharifs of PML-N, each has been brought into the political mainstream by the military in differing circumstances. So, to allege only Imran Khan today is not justified.
Today as we speak, Mr. Imran Khan is facing a similar fate that every party and its leader have once faced in the past by taking a stand against the Military. The refusal or delay of PM Khan to sign the orders of Lt-Gen. Nadeem Anjum's appointment as DG-ISI did raise eyebrows in GHQ Rawalpindi[4]. The drama of twist and turns unfolded when General Qamar Javed Bajwa visited ISI Headquarters on 18th October 2021[5] after the approval over the summary did not come from the Prime Minister's Office. This was not a pre-scheduled or planned visit, it came after a press brief on 12th October 2021 by I&B Minister Fawad Chaudhary stating that 'legal procedure will be followed in the appointment of DG ISI'. As the issue was exacerbated, both sides strafed each other down the line by mounting pressure on each other. While Military leadership showed maturity and acumen to meet its ends while on the other side, Mr. Khan and his ilk struggled to keep its flock together. Rumors and tapes of the parliamentary group meeting called by PM on this issue surfaced in the media where PM Khan's desperation to keep the current DG ISI, Lt-Gen. Faiz Hameed to his position further led to speculation of some understanding between Gen. Faiz and Imran Khan[6] where Imran Khan will appoint him as Chief of Army Staff (COAS) and in turn, Gen. Faiz will help him in the 2023 general elections. Though some may regard this as mere speculation, but this lingering fact has haunted Imran Khan and Gen. Faiz since 2017 when Gen. Faiz (was then Major General) was the deputy chief of this spy organization. It was the first time when a video surfaced in Pakistan where then-Major Gen. Azhar Naveed, DG Pakistan Rangers was spotted distributing an envelope of 1000 pak rupee to the demonstrators of Tehreek-e-Labbaik (TLP)[7]. Nawaz Sharif, the then Prime Minister claimed later that the protest of this barelvi obscurantist set was planted by Army and ISI to remove him from his office and help Imran Khan in his election bid. Other opposition leaders and parties have repeatedly voiced the same claiming that it was the ISI which was involved in the meddling in 2018 polls. These accusations hold some merit as Major Gen. Azhar Naveed after the elections, became one of the deputies in ISI as Lt-Gen. Faiz took over on June 16th, 2019. Many believe that it was Maj Gen. Naveed who got his due promotion by bidding for Imran Khan at the behest of Lt-Gen. Faiz[8]. 
One must not miss the plot about TLP here. It is the same organization that gave momentum to Mr. Khan back in 2017 against Nawaz Sharif, has now tangled Mr. Khan's Govt. to submit to its demand over the ongoing protests which started in Mid-April over the expulsion of French ambassador over publication caricatures depicting the Prophet Mohammad in a French satirical magazine and incident of Samuel Paty. Though the movement calmed after April, suddenly it rejuvenated when Mr. Khan was having a dreaded vis-à-vis with the military over DG ISI. It is no rocket science to connect the dots of this cluttered picture. In the past, TLP's former leader Khadim Hussain Rizvi[9] was on record to state how his organization is used by some institutions to fulfill their designs. Now, who is some is the answer we all know. In the past or the present, Zia's doctrine to promote religious fringe groups in political discourse as the instrument of state policy is something used by the Pakistani deep state for a long time, both at home and abroad to meet its strategic objectives. TLP, Lashkar, JuD, Jaish-e-Muhammad, TRF, and many more such extremist organizations are at their disposal, they are activated when things go another way.
It is an amusement to say that the TLP's activity and the standoff with the military started at the beginning of October and ended as soon as indications came that a compromise has been achieved. Through shuttle diplomacy of Minister Fawad Chaudhary and Sheikh Rasheed, Gen. Bajwa agreed to a face-saving measure to allow Lt-Gen. Hameed to continue till 19th November 2021 and PM Khan gave nod to Lt-Gen. Nadeem Anjum. During the same time, Govt. of Pakistan engaged with TLP leadership, and a compromise there too was achieved. No surprise, in this meeting which concerned civilian issues, General Qamar Javed Bajwa graced the occasion and played a crucial role in this process. In a hybrid setup, this is what we get, a confrontation spinning into a cold war between warring parties and then a swift compromise. And the amusing part of this is that this story ended in a month.
However, one must not conceive that the current socio-political problems in Pakistan are engineered by the Pakistani deep state, to an extent they have but most of these are the consequence of Mr. Khan's own doing. It is also an exception that the matters under his administration have deteriorated from worse to worst due to his poor performance as an administrator and his appalling leadership. He has failed miserably on many core issues of foreign affairs, economy, education, infrastructure, health care, national debt, religious extremism, terror, Afghanistan, and most importantly India. The buck doesn't stop here, the list is long and exhaustive, but with each day passing by Mr. Khan's problems double down on him worse than any sitting Prime Minister had to face until now.
Starting with Foreign Policy, Pakistan has never been so isolated even in the worst of its times. Whether it is China, the US, the EU, or Saudi Arabia, every ally or its strategic partners alike have distanced themselves from Pakistan after the Afghanistan debacle. However, the Taliban and Afghanistan are not the only issues that have resulted in this isolation, the multiplicity of Pakistan's interest, as quoted by Antony Blinken[10], have resulted in mutual distrust among all its partners and friends. It is a story with all its friends. The relationship with China, its all-weather ally, and 'Iron brother' saw some rough tides when a story unearthed about the corruption scandal of chairman CPEC Authority, Lt-Gen. Asim Saleem Bajwa (retd.) was forced to resign due to the pressure from the Chinese. The increase in the assaults over Chinese citizens by fringe Pakistani groups and the freedom fighters of Balochistan too has made China revisit its commitments under this project. The incident at Dasu Dam Project, its handling by Pak authorities irked the 'Iron brother' to an extent that all major projects under CPEC came to a halt and China has asked a compensation of 38 million USD[11] for the families of the deceased. This demand is a pre-requisite or to put in another way, a confidence-building measure to restart operations. Another all-weather friend and trustful Islamic brother, Saudi Arabia to have a soured story like the Chinese. The deterioration of relations started when Pakistan's Foreign Minister Shah Mahmood Qureshi, in a televised interview criticized Saudi Arabia and the OIC's (Organization of Islamic Countries) inaction over Kashmir[12] and threatened to create a new Islamic bloc. It was during this time, Mahatri Muhammad, the then PM of Malaysia invited PM Khan to an Islamic Summit, seen as an alternative to the OIC. PM Khan backed out at the last moment due to the pressure from both the deep state and Saudi Arabia[13]. Saudi Arabia demanded the repayment of 1 billion USD from a 3 billion USD Soft loan back from Pakistan[14] as the mistrust between the two heightened. Even UAE demanded its 1 billion USD loan back[15] making Mr. Khan and his government realize the consequence of challenging Saudis' leadership in the Islamic world. Even though relations remain tenacious between the two, Saudi Arabia has agreed to bail out desperate Pakistan with a 4.2 billion USD assistance package[16]. In the history of Pak-Saudi relations, never such stringent clauses of the assistance deal are seen where a country will not use its 3 billion credit in its state bank and instead has to pay a 4% interest for just keeping this amount in its bank, to stabilize its foreign exchange, and that for a year. Also, if default in this agreement is committed the right of jurisdiction and arbitration over the matter will be presided by the Saudis. Only at a notice of 72 hours, Pakistan will have to pay the entire sum or the assets that are negotiated under this will seize to exist as part of the agreement. Such provisions can give you an idea of how far the relations between Saudis and Pakistan have fallen.
Despite deceiving the west multiple times, Pakistan's obsession to remain firm in the western camp was very much reflected in its early foreign policy that advocated for joining US-led Western Bloc. It was after 1954, when John Foster Dulles (Former Secretary of State, US) aggressive strategies to counter soviet influence led to the formal beginning of the Cold War, thus making Pakistan a frontline state of the US in South-East Asia.  The reluctance of Pakistan to chart its course with independent foreign policy, led to its formal entry into the US camp when it signed Mutual Defense Assistance Agreement on 19th May 1954 leading to SEATO and CENTO agreements. But it was in the late 1970s when Pakistan's ambition to enter into to 'New Great Game of Afghanistan' began to shape up after facilitating the Sino-US engagements in the late 1960s, which they call 'strategic depth' in Afghanistan. As the US began to show its interest in Afghanistan after the Soviet invasion, Pakistan became an important player in this great game. It was after 1979 when Jimmy Carter authorized the CIA for covert operations, Pakistan became the capital for Islamic Radicalization and the epicenter for Afghan jihad. It is Pakistan which trained and armed the mujahedeen and became a facilitator for the US and the western bloc in ousting Soviets. For almost a decade Pakistan enjoyed its days of prosperity as the dollar fueled its economy and ambitions. The same strategy of using jihad and terrorism as the instrument of state policy started 'Zia's Grand Plan of bleeding India by thousand cuts' under the codename Operation Tupac is well established and documented. However, everything took a turn when the US announced its withdrawal and by 15th August of 2021, Kabul fell to the Taliban. The statements by many Republicans and Democrats, senators or representatives alike have demanded a reprisal from Pakistan as they say it is the deceptive role of Pakistan that kept the Taliban alive for all the years. The humiliation and defeat of the American-led campaign in Afghanistan are now solely attributed to the deconstructive role of Pakistan. Thus, we see a cold shoulder to Pakistan since a new administration took over and Mr. Khan still desperately waiting for a call from Biden. Albeit, the failure of the US in Afghanistan is mostly due to its mishandling of the situation but for the US and the West, Pakistan is the best scapegoat because for many of those failures directly or indirectly, the country is responsible. And by country, one means the Pakistani deep state.
Pakistan's multiplicity of interest in Afghanistan and Kashmir and engaging both at the same time did prove a tactical victory but it had to endure heavy losses as well. On the eastern side, it lost Siachin and till Kargil it was involved in the arms race, thereby impacting its dependent economy. The proxy war too waged by late 1989 by infiltrating terrorists in the Kashmir Valley for destabilizing Kashmir has been a total failure. Over the years, India's prevention of cross-border infiltration through enhanced counter-terror grid, ground Intel, and public outreach campaign both by forces and civil administration have all synergized as a combined effort in combating terrorism in the valley. On the diplomatic front India has ensured that Pakistan pays in kind, since the change of guard in India, Pakistan has been on FATF's grey list for financing terror. Practically, every supporting country of Pakistan has lost interest in Kashmir Issue due to India's pro-active foreign policy. The effective counter to the fake narrative and propaganda peddled by Pakistan has helped India to expose it on the global stage and also bring cross-border terror and the issue of terrorism to the diplomatic tables for discussion. However, the spat between India and Pakistan is not new; most of the losses for Pakistan have been at the western front as it had to host 30 million afghan refugees which were accompanied by Drugs and Kalashnikov culture in Pakistan. The formation of new radical jihadi movements like TLP and many others have led to the rise of extremism in present-day KPK and Northern-Areas of Balochistan. Kidnapping, extortion, and human trafficking increased over the Durand line making the internal security vulnerable. As the de-stability, continues even after Pakistan's associates are in Kabul, the threat of spillover effect like TTP (Teherik-e-Taliaban Pakistan) of the unfinished conflict will further rig the economy and socio-political set up in Pakistan. The exponential rise in radicalism is just the beginning of impending doom.  
Shifting to the dimension of economy and development, Pakistan has over the years made itself heavily dependent upon foreign aid and assistance from foreign institutions and countries for its annual budgetary finances. The country's debt-to-GDP ratio is 92.7% with a fall in per capita income from $1625 to $1325, accompanied by rapid inflation with an average of 10.9%. Speaking of export-imports, its trade deficit has increased to 32.9% for the outgoing fiscal of 2021 and a dollar-cost 170+ Pakistani rupee. The country has now become the net importer of food grains from net exporters which can give you an idea of many hardships that a common Pakistani has to face in his daily life. Oil and gas prices have skyrocketed and forced the government to ration cooking gases in major cities. Load-shedding and long power-cuts of more than 10 hours[17] have become new normal which has also impacted its financial capital Karachi. The appalling state of health and education sector has resulted in a lack of skill development and human capital formation. Piling debt and practically no revenue govt. has no money for repair works on many big-ticket public projects. Many like airports, freeway, motorways, and public parks have now been mortgaged for money[18]. The proposed new project for Port Qasim of Karachi under CPEC[19] after a failed Gwader is heading for the same fate.
But despite all of these historic and present challenges, this hybrid democratic setup despite its false has been able to keep the state alive for 74 years! The obvious answer to this observation is what General Bajwa said in the Islamabad Security Dialogue, back in March this year. He stated about his country's prospects in the realms of geo-economics. To quote him 'The world knows that we are geo-strategically placed, to be a bridge between civilizations and connecting conduit between the regional economies. We are a nation of significance due to our large and enterprising demography, fertile soil and adequate logistical infrastructure. We intend to leverage our vital geostrategic location for ours own, regional and global benefit."[20] Indeed for years since its inception, Pakistan's geostrategic location is the very USP that has made it one of the important countries with important significance in geopolitics. It is surrounded by china in the north, Afghanistan, and Iran in the west, and India in the east. As Iran remains a skeptic player among the western think tanks, the only gateway to Afghanistan and Central Asia is through Pakistan. Also, Pakistan is a country with a dominating coastline as it is just close to the Strait of Hormuz and the Gulf of Oman alongside the Arabian Sea giving Pakistan the close access to the 35% of the world's seaborne oil shipments and 20% of oil traded worldwide. Its geostrategic location connects very important Asian Civilizations and Economies that are of interest to everyone. This is the very reason, why a fragile hybrid setup eludes western powers towards Pakistan is because it gives them the flexibility to trade terms due to its location. For long it has been used by Pakistan's dictators and the deep state as a bargaining chip to maximize their multiple strategic objectives and with the added benefit of the nuclear umbrella after 1998, it has placated the matters in favor of Pakistan. For example, while taking dollars from the US as coalition assistance over the war on terror, and on the other hand aiding Taliban and its leadership by providing safe sanctuaries for living, training, and breeding jihadists.
But now as the world realizes after the Afghanistan debacle, the hybrid democracy setup of Pakistan is juxtaposed to the commitments that it swears to honor. The rising radicalism 'Naya Pakistan' is implosive as it also threatens the regional peace and stability of South-East Asia. The world in these uncertain times of post-pandemic order cannot afford another Afghanistan with nuclear capabilities boasted proudly as the 'Islamic Bomb'[21]. Therefore, a consistent pressure with fair accountability is what is required so that this impending disaster could be averted.
Hrithik Singh (also known by the pen name Gaurav Rajmohan Narayan Singh), an acclaimed Debater, a Writer, a Poet and a Blogger. He is the Vice-President of a student led NGO Embryonic Foundation, Lucknow. As a debater, he has taken part and been meritorious in many Formal Summits, Youth Parliaments and Model United Nations, including the prestigious National Youth Parliament, organized by the Government of India. Along with this, he even participated in various events like Yuva-Sammelan of Vivekananda Youth Forum (organized by Ramkrishna Mission, Indore, 2018) and Vishwa Hindi Sammelan (Bhopal, 2015) organized in the field of Social Service and Hindi Literature. He still continues to devote himself to his concept of nation building and has been frequently writing on the issues of international relations and economy. Currently, he has finished his undergraduate degree in Economics and an Advance Diploma in Functional Hindi and Journalism from Banaras Hindu University, Varanasi.
---
[1] Zulfikar Ali Bhutto was appointed as the foreign minister by Ayub Khan (1963-66); Source: https://www.britannica.com/biography/Zulfikar-Ali-Bhutto
[2] During Gen. Zia's reign Nawaz Sharif was appointed as the Finance Minister of Punjab Province; Source: https://www.britannica.com/biography/Nawaz-Sharif
[3] A Video excerpt of Musharraf Claiming to have helped Imran Khan; link: https://www.dailymotion.com/video/x24f0bi 
[4] Source: https://www.hindustantimes.com/world-news/pak-army-chief-won-dg-isi-battle-pm-imran-khan-got-the-procedural-lollypop-101635319452458.html
[5] Source: https://www.dawn.com/news/1652777
[6] Source: https://thewire.in/south-asia/pakistan-trouble-in-hybrid-regimes-paradise-over-appointment-of-isi-chief
[7] Source: https://www.samaa.tv/video/2017/11/dg-punjab-rangers-distributes-token-money-among-tehreek-labbaik-members/
[8] Source: https://theprint.in/opinion/what-pakistani-generals-want-from-pm-imran-khan-career-advancement/253386/
[9] Source: https://indianexpress.com/article/world/khadim-hussain-rizvi-dead-pakistan-cleric-7058208/
[10] Pakistan has a "multiplicity of interests" in Afghanistan: Antony Blinken; Source: https://www.wionews.com/videos/pakistan-has-a-multiplicity-of-interests-in-afghanistan-antony-blinken-413261
[11]China demands USD 38 million compensation for dead engineers before resuming work on Dasu Dam Project in Pakistan; Source: https://www.aninews.in/news/world/asia/china-demands-usd-38-million-compensation-for-dead-engineers-before-resuming-work-on-dasu-dam-project-in-pakistan20211016084256/
[12] Qureshi asks OIC to stop dragging feet on Kashmir meeting; Source: https://www.dawn.com/news/1572857/qureshi-asks-oic-to-stop-dragging-feet-on-kashmir-meeting
[13]Malaysia summit and Pakistan's controlled foreign policy; Source: https://asiatimes.com/2019/12/malaysia-summit-and-pakistans-controlled-foreign-policy/
[14] Pakistan returns $1 billion of Saudi Arabia's soft loan, officials say; Source: https://www.dawn.com/news/1596109
[15] Panic in Pak govt as UAE demands back its $1bn; Source: https://www.wionews.com/south-asia/panic-in-pak-govt-as-uae-demands-back-its-1bn-369769
[16] Riyadh provides '$4.2b' lifeline to Islamabad; Source: https://tribune.com.pk/story/2326522/saudi-arabia-provides-42b-lifeline-to-pakistan
[17]Power restored in many areas of Karachi after major outage; Source: https://www.dawn.com/news/1625075
[18] Pakistan govt decides to mortgage airports, highways to issue Sukuk bonds; Source: https://www.geo.tv/latest/356489-pakistan-govt-decides-to-mortgage-major-govt-assets-to-issue-sukuk-bonds
[19] Economic Watch: Karachi coastal project under CPEC to boost Pakistan's economy; Source:  http://www.news.cn/english/2021-11/13/c_1310308955.htm
[20] Read: Full text of Gen Bajwa's speech at the Islamabad Security Dialogue; Source: https://www.dawn.com/news/1613207
[21] Pakistan's Islamic bomb; Source: https://www.tribuneindia.com/news/archive/comment/pakistan-s-islamic-bomb-159884
Comments in Chronological order (0 total comments)