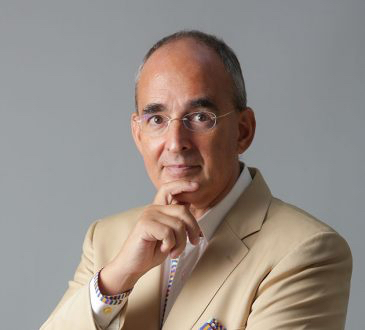 What key traits would you expect to see in an effective organizational leader, particularly in this era of increasing rapidity of changing environments?
There is a major shift happening in leadership today. Leaders have to let go of what I call, vertical leadership. This is legacy behaviors when leaders need to feel in charge and control of what is happening in the organization. In this situation employees have to move upwards to acquire permission from committees, sign off on budgets, and chase leaders around the organization for signatures of approval. It also includes when leaders run ineffective meetings, base decisions on intuition and focus on what's best for the organization rather than the customers. Legacy leadership behaviors dramatically slow down implementation at a time when "speed" wins. To change this, leaders need to adopt "Horizontal Leadership". This is when leaders change their thinking and approach so that the organization is agile, fast to respond and employees are empowered. Behaviors of horizontal leadership include conducting short one-on-one "check-in" (for 10-minutes) with employees rather organizing meetings to find out what is happening, go back into the classroom to learn the new skills for digital transformation and reward failure! What would we reward failure? Leaders operating in a digital world recognize the need to innovate, and innovation requires experimentation, and any experimentation requires failure. Horizontal leadership also requires the organization to become even more customer-centric. The term being adopted today is "zero customer". This means there is zero distance between customer requests and the employees empowered to make the necessary changes.
The biggest challenge for leaders succeeding in Strategy in a 'Right Now' World Is that it requires a tectonic shift in leadership thinking and approach and not just minor tweaks to leadership practices.
Would you briefly discuss some common points of failure you've seen for Strategy Implementation?
The biggest challenge in Strategy Implementation is that leaders know why it fails but habitually repeat the same mistakes. Reflect for just a moment the impact of this erroneous error. Leaders invest considerable time, energy and money into crafting a new strategy and then repeat the same mistakes in the implementation!
I've been fortunate enough to travel the world asking leaders why strategy implementation fails. As part of my strategy implementation seminar, which is the longest running seminar on the subject in the world. In the conversation, during the seminar, leaders always know the reasons - lack of measurement, poor communication, no alignment, no employee engagement etc. This makes strategy implementation failure even worse because at the start of a new strategy implementation they habitually repeat these same mistakes!
In our (Bridges Business Consultancy Int) 20 years of research[1], every four years when we publish the latest results, poor communication is in the top three reasons why Strategy Implementation fails, yet leaders continuously are bad at strategy communication. It's not just about the initial strategy launch fanfare but nurturing your communication through the whole implementation journey, sharing what's working, what's not, customer responses, changes to objectives and other significant information. Another key reason why Strategy Implementation fails is that leaders lack the discipline to follow through, throughout the implementation. To exemplify this, I will share a riddle. Five birds sit on the fence, three decide to leave. How many birds are left on the fence? The answer is… 5. Why 5? Implementation is about taking the right action, where strategy is about making the right choices. In the riddle, the birds discussed the importance of moving away from the fence. They even had a meeting on the first Monday of every month to discuss how to move away, but they did not have the discipline to keep taking the right action. Leaders must maintain the discipline of ensuring that the organization is moving in the right direction by taking the right actions. 
How would you advise leaders to implement proper methods for communication, especially in context of the conference theme, Strategy in a 'Right Now' World?
Another part of our 20 years of research is that we identified that 95% of employees cannot tell you what their own company strategy is! MIT research[2] reveals that only one in two senior leaders can list their organizations top three strategies! If employees and leaders do not know the strategy, how can they take the right actions? Consider also that awareness of what the strategy is, only 15% of the overall communication. Leaders need to inspire their people to take the right actions (10%), guide their people to take the right actions (25%) and continuously communicate what is happening what is the impact and what is changing (50%). The key take away is that leaders need to dramatically improve how they communicate and share what the strategy is, while explaining the specific actions employees need to take to contribute to the strategy implementation. For example, if the organization is becoming more digitally-driven it may require employees to participate in a hackathon, or learn how to build algorithms, or learn how to identify the "job to be done" for customers.
What key points would you like for attendees of the ASP Conference to learn from your keynote address?
For leaders to succeed in Strategy Implementation in a 'right now world' I share eight best behavior practices for leaders. These eight best practices have been developed from studying and working with companies around the world who succeeded in strategy implementation over 25 years. The keynote opens with an implementation quiz, which I've included to demonstrate the strategy implementation skill gap that exists today.
The eight best practices that I share in my keynote, create the fundamentals that support strategy implementation success. The best practices are supported with examples, stories add neuroscience puzzles to make them easy to understand and adopt. Leaders need to review them and focus on initially identifying the one or two that have immediate impact – over the next 90 days. Depending where they are on their implementation maturity will define which best practice will have the highest impact within their organization. It could be for example, recognizing the organizations need to focus on less objectives and not more, or that the leadership needs to stay engaged and nurture the communications throughout the implementation journey, or they may wish for example to break down targets into 90 day chunks.
Successful implementation is about lots of people making small changes and the leaders need to identify how they can support their employees in making small changes while ensuring employees are taking the right actions.
Robin Speculand is a recognized pioneer and expert in strategy and digital implementation. He is driven to transform strategy implementation globally by inspiring leaders to adopt a different mindset and approach. The founder of three organizations and three business associations, Robin is CEO of Bridges Business Consultancy Int and co-founder of the Strategy Implementation Institute and the Ticking Clock Guys. Robin is also a TEDx presenter and facilitator for IMD, Duke CE and Singapore Management University, and a prolific bestselling author.
---
[1] http://www.bridgesconsultancy.com/research-case-study/research/
[2] https://sloanreview.mit.edu/article/turning-strategy-into-results/
Comments in Chronological order (0 total comments)