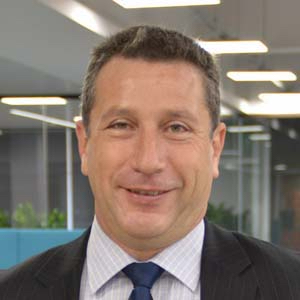 What should participants in your breakout session at the upcoming ASP conference expect to learn?
Participants will learn about some of the tools, techniques and challenges for the implementation of strategy.  More specifically, learning to:
1) Ensure projects are aligned with strategy;
2) Provide visibility of current and proposed future projects to identify gaps and improve resource utilization;
3) Improve performance and stakeholder engagement to achieve organizational goals and maturity;
4) Engage executive with active portfolio governance for improved decision making;
5) Manage conflicts of ongoing operational workload to optimize resource utilization;
6) Identify gaps in capability and capacity of resources to achieve outcomes and
7) Manage risk and change management to improve organizational performance.
Would you discuss major areas of failure in strategic execution and why they occur?
There are many challenges for the execution of strategy and they include not having a solid framework for the management of projects, lack of alignment of projects to strategy, not being realistic on what can be achieved within timeframes and inadequate risk management or change management practices.
They occur due to lack of resources and having low levels of Project, portfolio and organisational maturity. 
Are there processes an organization can utilize to adapt and modify its execution strategy as it is actually implemented?
As a result of the pandemic cloud software is becoming a critical component of strategy execution.
Implementation of a Strategic Management Office or SMO is also becoming a key ingredient to successful strategy execution.
What are some key factors to consider when successfully executing a plan in a rapidly changing environment?
As mentioned above an SMO with strong risk and change management practices are critical for success.
A culture of continuous improvement is also a key component of success.
Nick Hadjinicolaou is an Associate Professor and Program Director of the Global Project Management program at Torrens University Australia and teaches strategic project and portfolio management. He is an active researcher and supervises Masters and PhD students. He is also a certified project and program management trainer (PMI PgMP, PMP), AgilePM Certified and a Certified IMC Management Consultant (CMC) having completed an MBA and MPM from the University of Adelaide.
In 2019, he completed his PhD in strategic portfolio  management from Torrens University Australia in the area of Supporting Project Success in Australia through the Implementation of Project Portfolio Management publishing several papers on strategy execution, strategic project management and organisational agility. In 2021 he completed his certification as a  Strategic Management Professional (SMS).
He is also the founding President of the Association for Strategic Planning Australia and enjoys networking and helping students and professionals progress in their careers.
With over 30 years of industry and education experience, previous senior leadership roles have included Portfolio, Program and Project Management, PMO Management, ICT Management and consulting roles for various private and public organisations including IBM, Telstra, 3Pillars Asia Pacific, Business SA, the state government and Laureate Australia.
Projects have included the Sydney 2000 Olympics, the global roll-out of an expense management system into IBM Hong Kong, IBM China, IBM Taiwan and IBM India. Major data center relocations, infrastructure upgrades, agile application development, portal and website developments, change management and business digital transformations. 
Dr. Hadjinicolaou will be presenting at the upcoming Association for Strategic Planning Virtual Conference. 
Comments in Chronological order (0 total comments)