Would you discuss your breakout session at the upcoming ASP Conference and benefits of attending?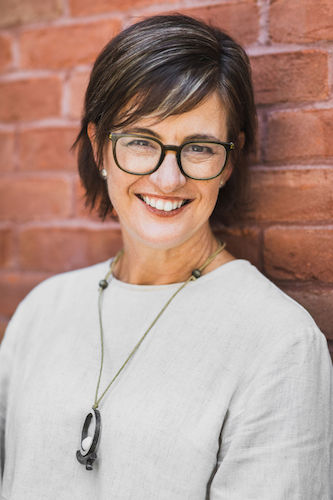 Collaborative strategic planning involves real people engaging in real time against the backdrop of real life. Strategy development can be time consuming and challenging under normal circumstances; these challenges have been further intensified during the pandemic as people are exhausted by chronic stress and uncertainty, and often overworked and overwhelmed.
I am looking forward to facilitating a candid discussion about how these challenges shift our planning processes, in deliberate and unexpected ways. I'll offer tips and techniques that I've found helpful in developing collaborative strategies when people are tired, distracted, irritable or entrenched. We'll discuss how to co-create nimble, responsive strategies that don't read as "tone deaf" in these volatile times. We'll also explore how adaptability and empathy are powerful sources of fuel for re-energizing planning processes with people who are often running on empty.
I facilitate strategic planning for several dozen organizations per year, across multiple sectors including municipal governments, health organizations, postsecondary institutions, philanthropic foundations and funders, large nonprofits and mission-driven for-profit companies. The examples in this session will be recent and real, drawing on the depth and breadth of my 25-year practice.
What changes are you seeing in strategic planning processes in response to COVID-19 demands?
People are tired, mostly because so many things that used to be on auto-pilot for us have now become conscious decisions (e.g. "Do I have my mask?" "Is it safe to visit my parents?" "Can my daughter go to school with that runny nose?"). We therefore need to make sure that collaborative processes such as strategy development use their time well and don't place unnecessary demands on people's mind space or schedule. We are also less confident about our ability to predict what the future will bring. As a result, more focused planning processes and shorter planning horizons are becoming the norm.
Workers were impacted greatly by COVID-19 with many working remotely. What did you learn about remote working including it's benefits and potential pitfalls?
In Canada it is estimated that there was a tenfold increase in remote work during the pandemic and that once things settle out, roughly four times as many people will remain working remotely compared to the levels in early 2020. I am interested in the opportunities presented by co-created work arrangements, where employers and their staff can work together to establish routines that suit everyone. The intentionality and creativity this possibility represents are exciting to me.
I'm also curious about how well people will adjust to working in dispersed teams. For that, my focus is on helping people facilitate hybrid collaboration well, as admittedly most meetings do not bring the best of the digital and in-person worlds into the shared space. With the pandemic lingering, meetings planned to be in-person are often becoming hybrid at the last minute, so we need to be ready to run them effectively. Clear expectations and realistic planning are key to success.
Would you say that people are simply too tired to adapt well to uncertainty anymore?
Based on research underpinning a new assessment tool that measures the adaptability of individuals and teams (see Adaptability Quotient at aqai.io), we know that people adapt in very different ways by combining 15 elements such as grit, resilience, mental flexibility, hope, work stress and team support. The great news behind this is that there are lots of ways to get good at adapting! It's a learnable skill, and people who get better at it actually learn to be energized by the need to adapt. That means that constant shifts in our context don't have to deplete us, but can be a source of fuel instead.
Dr. Rebecca Sutherns is an insightful and high energy collaborative strategist and world class facilitator who has served as a trusted advisor to hundreds of mission-driven organizations in Canada and internationally. Rebecca provides strategic coaching and planning services, with an emphasis on professional facilitation, stakeholder engagement and evidence-based decision-making. She is a skilled communicator, with a particular gift for helping leaders make wiser decisions faster. Rebecca is a Certified Professional Facilitator, frequent keynote speaker, and author of the books Nimble: Off Script but Still On Track. A coaching guide for responsive facilitation (2019) and Sightline: Strategic plans that gather momentum not dust (2020). Learn more at rebeccasutherns.com.
Comments in Chronological order (0 total comments)