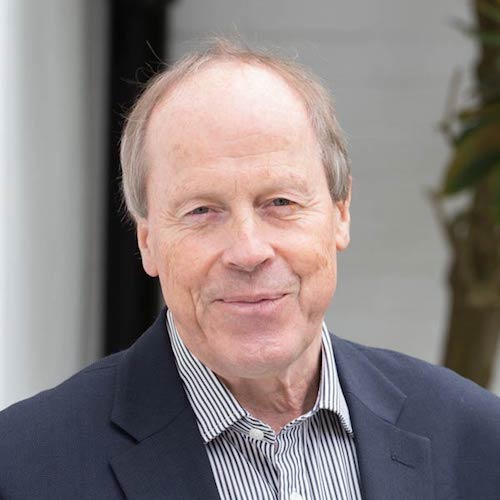 What should organisations ask themselves when thinking about strategy in a 'right now' world?
Right now, we're realising more than ever in recent times that the future can be very uncertain, that we have to be ready to adapt quickly to radical change, and that some of these changes will have a lasting effect on how we live. At a global level there is the COVID-19 pandemic, the war in Ukraine with its various wider consequences, and the urgent threat from climate change – and those are just the macro changes that we know about now, who knows what might happen next?
What this reinforces from an organisational perspective is the need to be able to think about the future differently – about different possible futures and their implications – and to be able to adapt quickly. The traditional 'linear' approach to strategic planning (develop a definitive strategic plan and then concentrate on implementing it over the next 3-5 years) is clearly too limited: strategy needs to be dynamic. The vital question for organisations to ask themselves is, "Do we have the capabilities to think about strategy in a dynamic way?" 
What are some common pitfalls encountered when strategic planning?
One of the most common problems is for organisations to invest their energy into the development of a strategic plan but then to struggle with what comes next – either failing to implement it successfully (which needs at least as much focus as in developing the plan), or in not changing it and adapting. There is an important factor underlying this: how does the organisation think about strategising and strategic planning? Is it an activity that they undertake periodically - or is it something that is an integral part of how they think and work day by day? Can they learn and adapt to changes, navigate around obstacles and setbacks, and continually check that their desired destination and chosen route are still appropriate: in essence, do they see it as a 'strategy journey' that the organisation has embarked on, with all the thinking, planning, organising, learning and adapting that comes with this?
Would you briefly discuss the concept of strategic foresight and how it's beneficial?
The way in which an organisation thinks about the future is a vital aspect of a dynamic approach to strategy. Futures thinking is an important capability: it is not just about identifying and monitoring trends or emerging changes, it also involves thinking creatively and articulating possible and plausible futures and how they could affect the organisation - some of which might not be desirable – and then thinking about what these might mean for the organisation now. It helps the organisation become more aware, more prepared, more ready to adapt.
What should participants in your breakout session at the upcoming ASP conference expect to learn?
I shall be discussing some of the key 'building blocks' that organisations should consider when developing a dynamic approach to strategy. These include strengthening their strategic capabilities – strategic thinking, strategic management and strategic leadership – as well as how they think about the future and deal with the associated risks and uncertainties. And of course, establishing the culture to enable such an approach to strategic planning to succeed and develop is important too. It takes considerable deliberate, concerted strategic leadership effort for organisations to put in place these 'building block' elements and adopt a dynamic approach to strategy with a strong futures focus.  
I shall be including examples from research I have been conducting about this with strategy leaders in several organisations - there are some interesting lessons from their respective experiences!
David Booth has over 20 years developing expertise in business management, working for companies including United Biscuits, Grand Metropolitan and Smith & Nephew, in senior roles across marketing, HR, and strategic development. Since 2000 he has been working with organisations to help them develop their strategic plans and strengthen their strategic capabilities. He is author of 'Strategy Journeys – a Guide to Effective Strategic Planning' which was shortlisted for the UK Chartered Management Institute Book of the Year Award 2018.  Mr. Booth is also a Fellow of the Strategic Planning Society (FStratPS).
Comments in Chronological order (0 total comments)